Fort Jefferson
The Florida Keys actually "seceded" from the United States in 1982, proudly proclaiming itself "The Conch Republic" and even issuing passports. (Pronounced konk, conch is a popular local shellfish.) The Keys even had its own flag. It was all in jest, of course, and perfectly in keeping with the funky vibe of this beautiful island chain. Closer to Cuba than Miami, the Florida Keys are like nowhere else in America.
There were more than 2.9 million visitors to the Keys in 2014 (figures for 2015 have not yet been released), and they pumped $2.7 billion into the local economy. Meeting planners are finding that there's a steady stream of new and interesting places in which to hold your meetings.
"The Florida Keys and Key West are not your typical meeting destination," says Jack Meier, sales manager for Monroe County Tourist Development Council. "The Keys' water-based environment creates relaxing respites from meetings, while also providing a base for unique team-building activities. And we have great variety in our lodging and meeting facilities, especially for small and midsize groups."
In Key Largo, the eagerly awaited 14-acre, 144-room luxurious Playa Largo Resort & Spa is the first new-build resort in the upper Keys in 21 years. The 100th hotel in the prestigious Autograph Collection opened in August. Besides guest rooms, there are 10 secluded bungalows, 40,000 sq. ft. of event space, a pool and a full-service spa.
Also recently opened on Key Largo is Largo, a private sanctuary for meeting and incentive groups. This gated resort can accommodate 15 in singles or 30 in doubles, amid mahogany, palm and buttonwood tress, and indigenous orchids. The lodge building, with 5,000 sq. ft. of event space, offers both function space and accommodations.
In Islamorada, Little Basin Villas opened this summer in the village's interesting Arts District, with nine three-bedroom, 3.5-bath waterfront vacation rentals for groups. Amenities include gourmet kitchens, free Wi-Fi, a pool, a Tiki hut and grill, dock and beach access, and keyless entry.
Must See
If you'd like to take an exciting, 70-mile flight in a seaplane over blue-green Gulf of Mexico waters and land in a place that time forgot, give Key West Seaplane Adventures a call. They'll fly you over to the Dry Tortugas National Park, where Fort Jefferson, a Union fortress during the Civil War, still stands. The fort is the largest brick building in the Western Hemisphere. Construction began in 1846 and took 30 years. Dr. Samuel Mudd, who attempted to kill John Wilkes Booth after he assassinated President Abraham Lincoln, was a prisoner here.
Meeting Hot Spots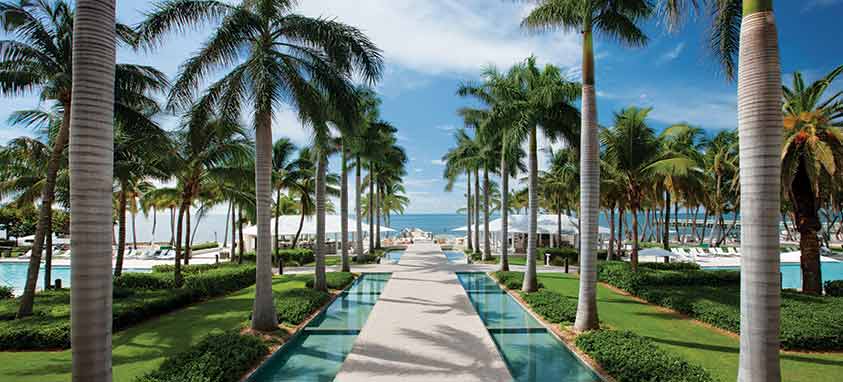 Casa Marina, A Waldorf Astoria Resort, is an icon of Key West-style casual luxury. First opened in 1920, it offers 311 guest rooms and 22,600 sq. ft. of meeting space. Casa Marina sits on the largest private beach in Key West. One-of-a-kind team-building options include true Key West activities such as life-sized sand sculpting, historic bike tours and a dolphin snorkeling trip.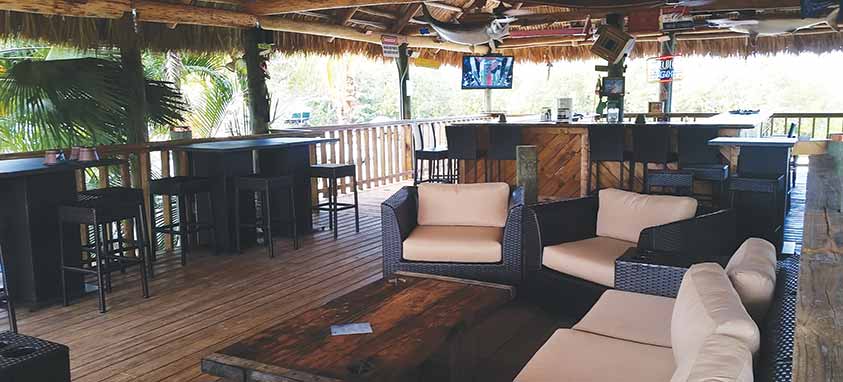 Angler House Marina in Islamorada can accommodate 60 attendees in "Old Florida" ambience, surrounded by tropical hammocks (stands of trees on small islands) and mangroves (vegetation in swampy areas). Angler House has a two-story Tiki hut with the Canoe Club bar, a dock, an outdoor kitchen for use by groups and a pool, along with a definite tropical-island vibe.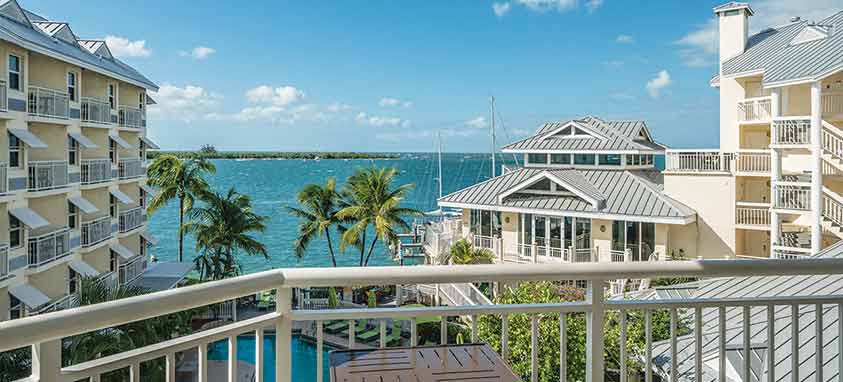 Hyatt Key West Resort & Spa offers everything a planner could want for a small meeting, including 120 guest rooms with private balconies, 2,369 sq. ft. of event space, Shor American Seafood Grill and Blue Mojito Pool Bar & Grill. Attendees can take advantage of Jala Spa, a fitness center, water sports, and bicycle and scooter rentals.