2022 contracting will require going back to basics
The beginning of a new year brings the promise of new events, incentives and meetings. Contracting in the current Covid climate, however, is complex—everything feels unsettled, so it's hard to know how to plan. How do we navigate this ever-changing environment?
Build in More Time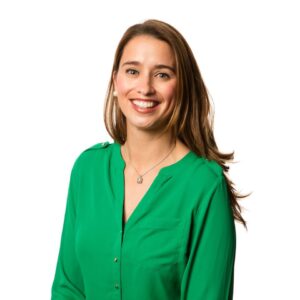 Anyone who has written a contract in the COVID era has learned one thing—patience! We understand that almost every contract has taken more time to finalize, has more clauses than we've previously seen, and likely will be revisited or possibly tweaked, multiple times between contract signing and program execution.
We know these extra steps are needed to finalize a contract, and planners are tasked with evaluating the ideal timeframe to source and contract. Do you start earlier than usual in the hope of finding better availability given the compression of the 2022 market? Or, do you hold off so that you can secure a location within a shorter window of time to program dates, potentially giving a more realistic look at any Covid-related impacts to the selected destination? This is an answer planners will continue to struggle with and it depends on your specific situation.
Continue to Address Covid
While a solid force majeure clause is key to any agreement, it's smart to address Covid specifically. Though lockdowns similar to what we experienced at the beginning of the pandemic aren't likely, meeting destinations may be impacted by ever-changing local restrictions or ordinances around vaccinations, testing requirements, etc. To best be prepared and aligned with the hotel, it is important to address so you establish a shared agreement as it relates to the pandemic and its impact on a program. We advise working with your legal and risk management to establish acceptable approaches to what could be problematic, what solutions will be explored and the timing. That language will then be shared with the hotel during the contracting process to come to a mutual agreement on terms.
Do Your Homework
Now is not the time to skip a site visit. Hotels have unprecedented challenges in dealing with the impact of the pandemic. It's crucial to have first-hand experience about staffing levels, housekeeping interactions, outlet hours of operation, etc., as you may need to make budgetary or scheduling adjustments.
In normal times, your site selection process would include factoring in airlift, weather, meeting space, number of guestrooms, etc. Now when selecting locations, we also must ensure alignment with risk tolerance so that meeting stakeholders have a shared expectation of what could unfold. Vaccination rates, labor levels, mask mandates and quarantine periods all play a part in the desirability of a city for a meeting destination. A three-day trip to a remote island sounds fantastic. But, if you must quarantine five days upon arrival and a week upon return to your home, that may rule out the destination altogether. Having those conversations at the beginning stages of the search can ensure that your site selection process is targeted and efficient while eliminating surprises down the road.
Timing is everything. Sending an RFP that matches a hole in the hotel's availability can potentially benefit contractual offerings and terms. Depending on "must-haves" (rate, location, dates, etc.) for any meeting, starting the site selection process early may help gauge how many options you have, and provide confidence that the options you are considering are the best ones. Covid has impacted the cadence of repeat business, so you may find yourself with a prime location during dates that are typically difficult to place, or you may find your annual meeting suddenly has a lot of competition.
Nurture Those Relationships
One thing Covid cannot change is that the hospitality business is built on relationships. Hotel and client partnerships have seen a lot of "for better, or for worse" as we have navigated this storm. In times of uncertainty, it's always reassuring to go with a partner you trust so that if (or when) the next obstacle appears, you know what to expect.
The beginning of 2022 means returning to in-person meetings for many groups. Whether large or small, there is a palpable level of excitement in our industry as we return to "normal" in some form. After all, the real magic of live events happens when everyone is gathered together.
Nicole McCoy, Bishop-McCann head of Global Sourcing believes in the power of leveraging relationships to ensure that clients receive the maximum value for their dollar.