Smart Stars winners prepare for return to meetings with open arms
When you return to the ballroom of your favorite property, it may not look the same as when you left it. Venues have been busy putting new cleaning and operating standards in place to ensure that everyone—guests and employees—will have a relaxing and safe stay. And many have been adding space and amenities.
A constellation of Smart Stars winners led the way in strengthening what were already intense hygiene practices. Marriott unveiled a Global Cleanliness Council platform that included electrostatic sprayers and remote check in (see "The New Corona Reality" on page 46). Hyatt soon followed with its Global Care & Cleanliness Commitment, which was accredited by GBAC STAR and called for the naming of hygiene managers at each hotel.
Hotel del Coronado, Curio Collection by Hilton, poised across the bay from San Diego in sunny southern California, is a shining example. The iconic property featured on the cover of this issue as a Best Beach Hotel winner is part of Hilton CleanStay with Lysol Protection. The brand worked with experts from Mayo Clinic's Infection Prevention and Control Team to update Hilton's cleaning and disinfection methods, develop training and a quality assurance program. It focuses on 10 high-touch areas for increased disinfection—light switches, door handles, remotes and thermostats. Guest rooms are then sealed so new guests know they haven't been entered since thorough cleaning.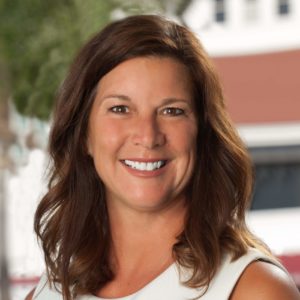 From the peace of mind of touchless check-in to increased signage to ensure all interactions are following government guidance, safety is the priority.
Cheryl Ferguson, director of sales at the property where Smart Meetings will hold its first in-person three-day Experience since the COVID-19 disruption, explained that the new protocols looked at every detail of a guest experience to instill a feeling of comfort.
Based on inquiries her team has been fielding throughout the shelter-in-place interim, she is confident robust, pent-up demand will fuel a wave of new and returning guests—luxury leisure travelers, initially, followed by business groups.
Renovations
When they return, visitors will find a property with more to offer than ever. Many venues took advantage of the down time to add some shine to their properties (See "The Great Reawakening" on page 60). The Del, as it is affectionately known to thousands of repeat visitors, was in the midst of a $200 million upgrade when the sheltering began—and used the time to speed up the process.
"The silver lining is that, while it was slow, we powered through planned renovations. We knew we wouldn't be disturbing guests. So now everything is brand new," Ferguson said of the historic property originally wired by Thomas Edison. A new pool, sun deck and dining areas are now in place on the water side of the property, not far from where Marilyn Monroe filmed Some Like It Hot.
Work is ongoing for a new conference center on thae south side of the resort, featuring a 15,000-square-foot, clear-span ballroom with some 10,000 sq. ft. of prefunction and breakout space. The venue will open onto a 14,000-square-foot Great Lawn with views of the Victorian building and include a loading dock and kitchen. This facility joins the existing event space of over 65,000 sq. ft.
Nearly 150 new guest rooms being added adjacent to the Conference Center will bring the property room count to 898. The phased redevelopment is scheduled to be complete by late next year.
Hospitality Therapy
Like most of the Smart Stars winners, the Del's secret sauce is not the lobby bar, but the people who make guest feel comfortable, regardless of what is happening off-stage. Ferguson boasted of the enduring spirit of hospitality in residence throughout the pandemic disruption. "The outpouring of support we have experienced at the local level in San Diego has been heartwarming," she said. The hotel's food purveyor donated care packages of groceries for employees who had been laid off, for example.
Best of all, perhaps, the beach vibe is intact. "When you get here and touch sand at the beach, the ocean lifts your spirits, and you feel that everything will be OK. You are not confined, and you can breathe again. Then you can leave everything behind," she enthused. Ahhhhh…
Editor's Note: All our Smart Stars winners offer their own over-the-top experiences, from the best airport hotels to city, green, mountain and desert properties. These outstanding venues were voted on by our Smartie community based on first-person experiences of bringing groups to their ballrooms and pools. What better way to say welcome back than to check out what they have to offer for your next program?
Best City Hotel
Hyatt Regency Seattle
By focusing on Hyatt's three landmarks of wellbeing—Feel, Fuel and Function—Hyatt Regency Seattle takes this distinction to the next level by focusing on environmental health, as well as guest health. With wellness at the forefront, the hotel is excited to bring new experiences into its guestrooms and meeting space to help guests be their best.
781-258-7803
hyatt.com/en-US/hotel/washington/hyatt-regency-seattle/sears
Best Ballroom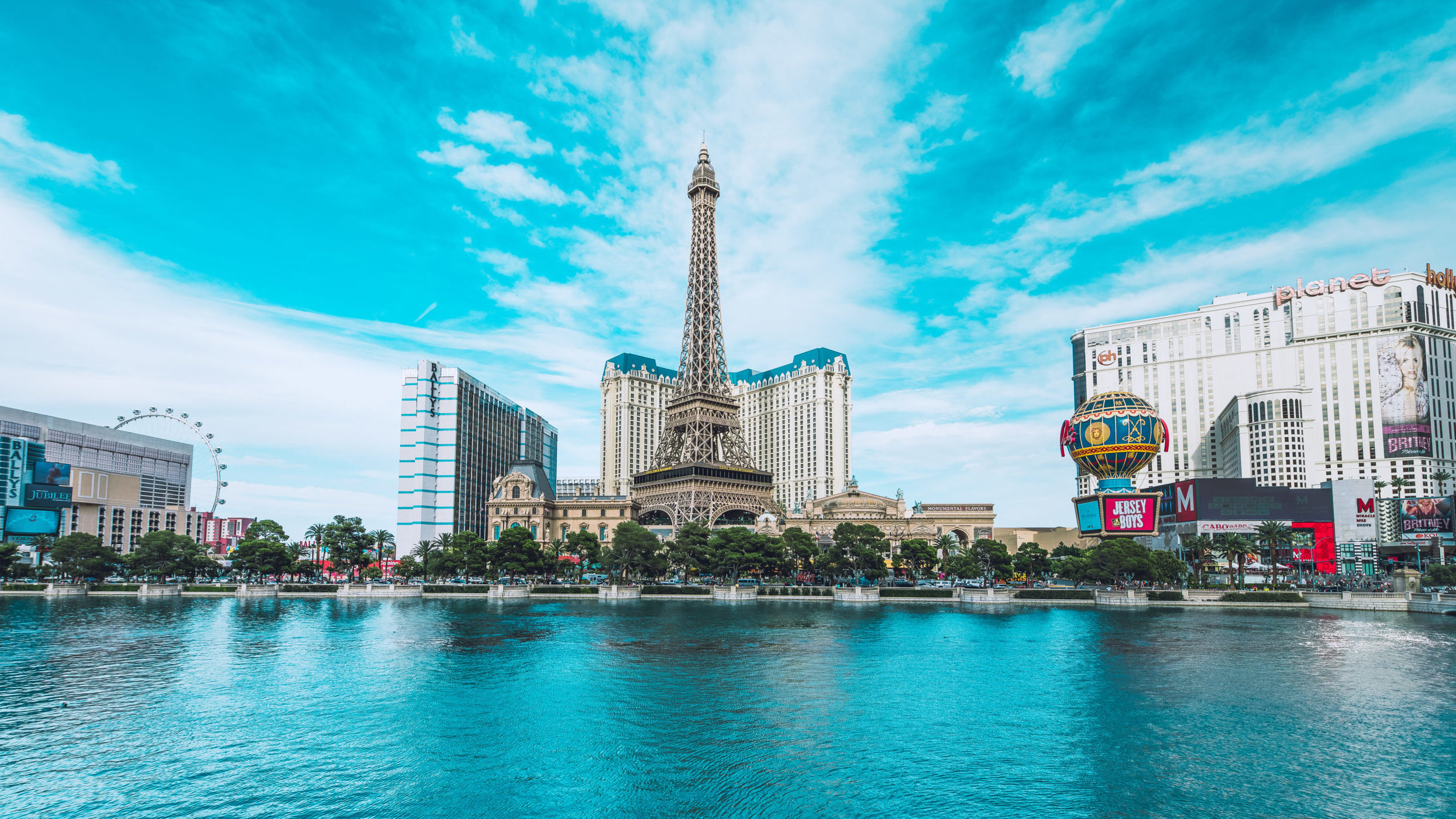 Paris Las Vegas
The 140,000 sq. ft. of elegant meeting space fits perfectly within the classic European style of Paris Las Vegas. While the design may be timeless, the facilities incorporate the very latest in business and communication technology, making any event at Paris Las Vegas as dynamic and exciting as it is stylish. Every aspect was carefully conceived to help you create an event that's as successful for you as it is unforgettable for your guests.
855-633-8238
Best Conference Center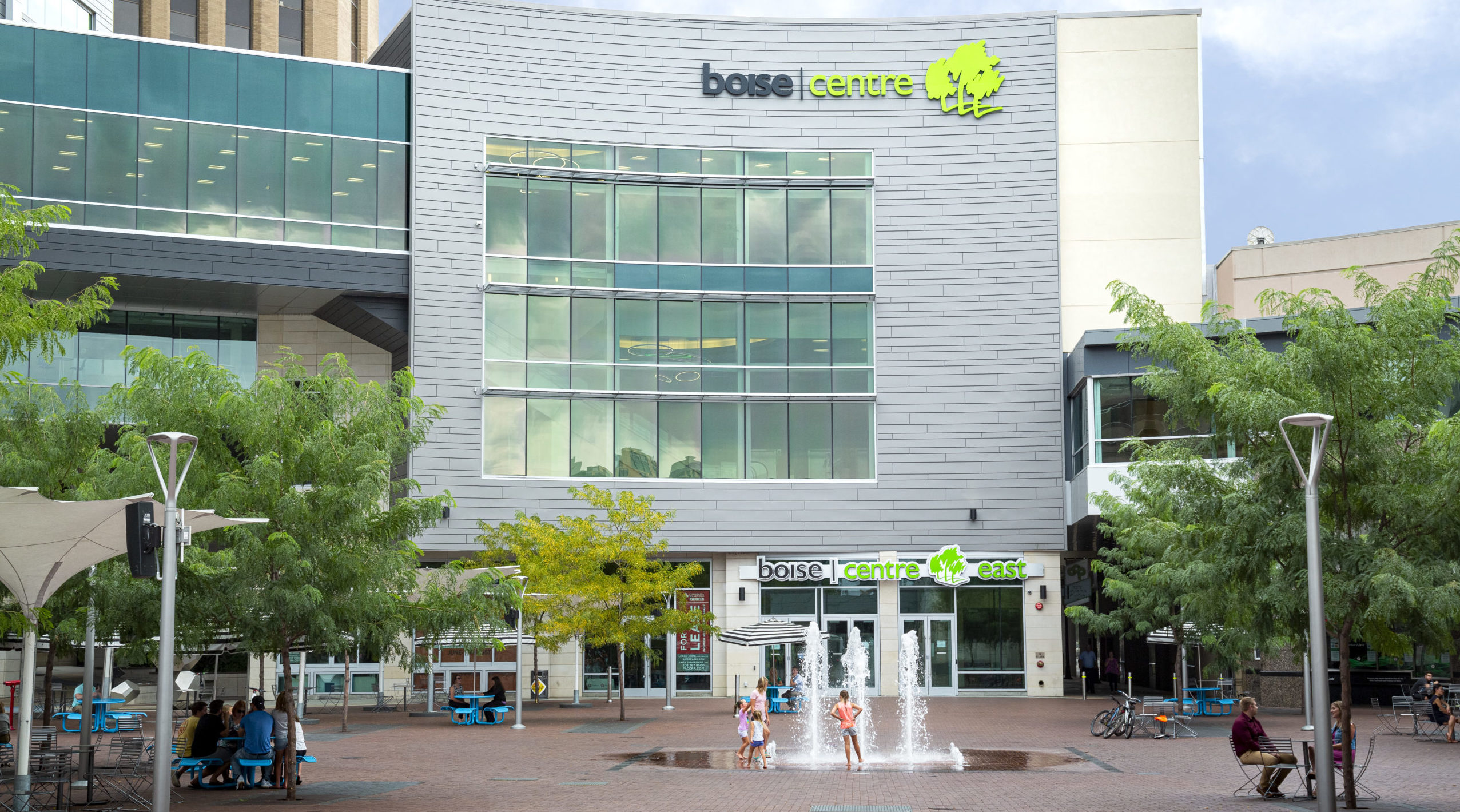 Boise Centre
Situated in the heart of energetic and walkable downtown Boise is Idaho's premier convention center—Boise Centre. With 86,000 sq. ft. of versatile meeting and event space Boise Centre accommodates groups of up to 2,000 people. Just steps away are plentiful hotels, restaurants, breweries, shops, night life and recreation.
208-489-3608
Best Conference Center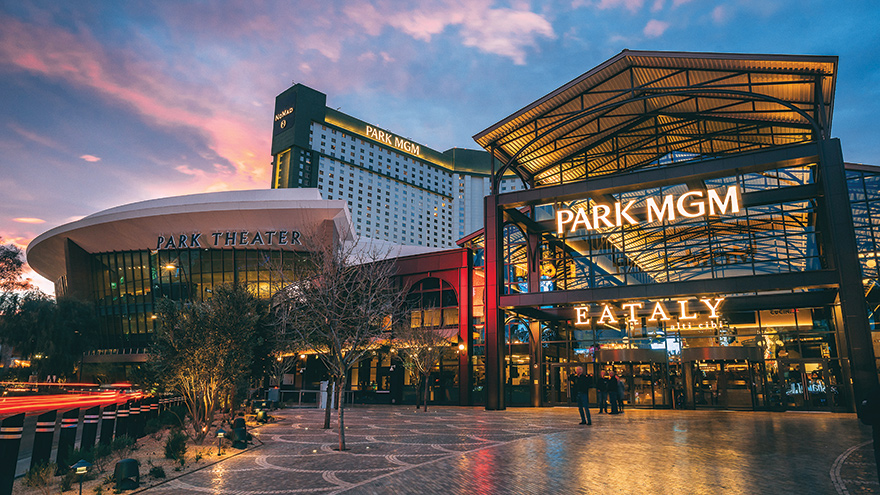 Park MGM
MGM Resorts International and Sydell Group have partnered to redefine Las Vegas hospitality with two new distinct hotel experiences: Park MGM and Sydell's NoMad Hotel. The mix of indoor and outdoor space consists of three distinct areas: The Conference Center, The Madison Meeting Center and The Ideation studio, offering a fresh place for inspiring interaction, connection and collaboration.
702-730-7300
Best CVB/DMO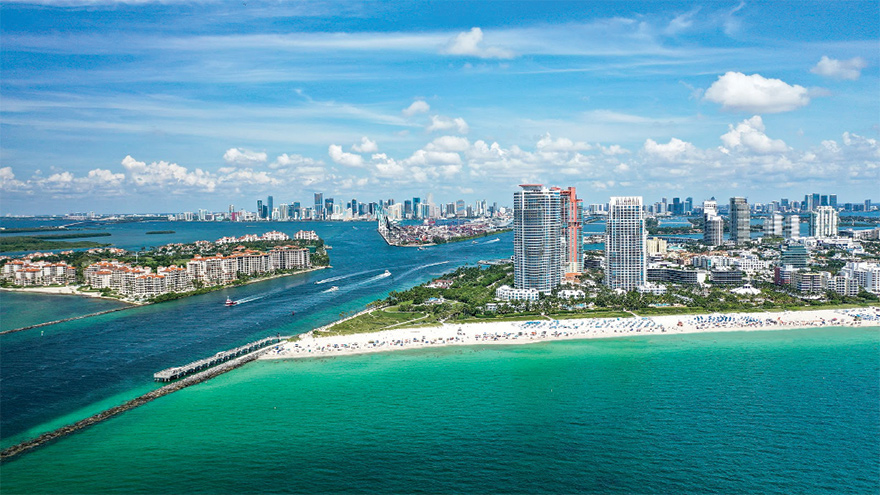 Greater Miami CVB
Greater Miami and the Beaches is a global destination with a stunning array of dynamic venues and world-class hotels. Breathtaking landscapes and vibrant neighborhoods set the perfect stage for Miami's innovative art, outdoor adventures, family-friendly attractions and iconic beaches. Miami has everything you need to make your next meeting shine.
800-933-8448 ext. 3071
Best Eco/Green Hotel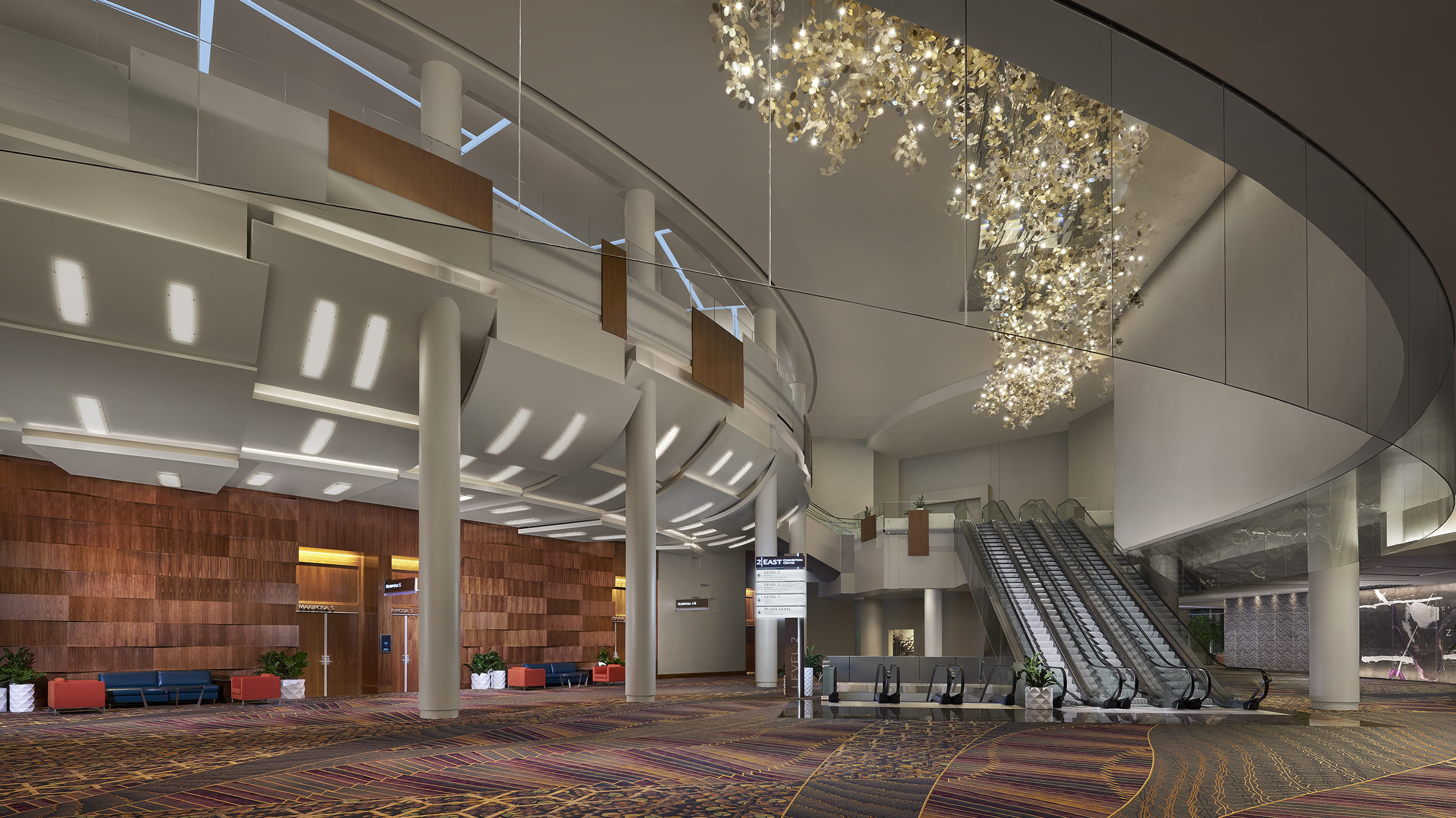 ARIA Resort & Casino
ARIA Resort & Casino offers technologically advanced meeting and pre-function space. As a resort with LEED® Gold certification, your group will breathe clean, refreshing air and enjoy the illumination of beautiful natural light throughout three levels of flexible convention space. Located in the heart of Las Vegas, ARIA presents an enticing array of acclaimed dining, shopping and entertainment options, as well as easy access to The Strip. This is trumped only by an unrivaled commitment to individually tailored service and the utmost personal attention for every industry and any size group.
866-718-2489
rfp.meetingbroker.com/mgm/ariaRFP.aspx
Best Incentive Hotel
UNICO 20 ̊87˚ Hotel Riviera Maya
Redefining all-inclusive means creating an entirely new kind of immersive experience, one that offers an unfiltered view of modern Mexico and a deep connection to the region. UNICO 20 ̊87˚ Hotel Riviera Maya is a one-of-a-kind, all-inclusive hotel for the sophisticated traveler.
877-403-1547
For a full list of winners, visit our magazine online.