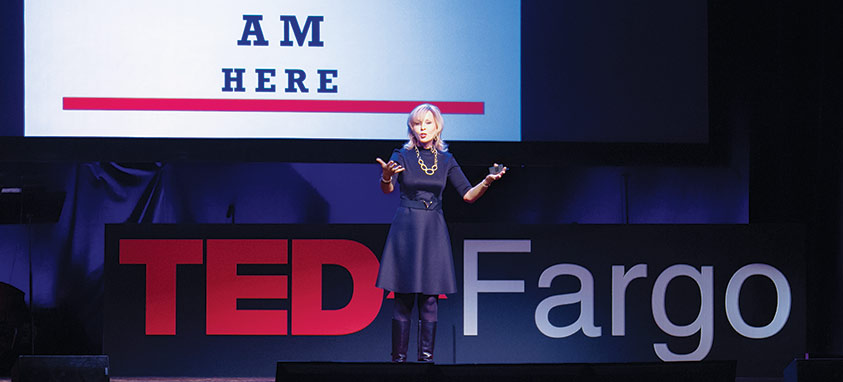 They face challenges to effectively perform an expanded role for planners
A few years ago, as Kate Patay began a presentation in front of an audience at the San Diego Zoo, she experienced a highly unusual distraction.
"For the duration of my presentation, the tigers in the cage behind me were trying to paw me as if I were their dinner," she says. "It was a little distracting, needless to say, but a great story. Who co-presents with tigers?"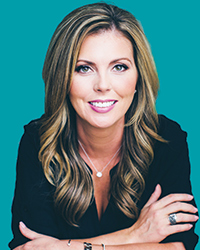 Fortunately, Patay, CPCE, executive director of sales and marketing for Creative Coverings—which provides high-quality table linen rentals to meetings groups and others—wasn't eaten and was able to turn a potentially negative situation into a positive. But her experience illuminates the fact that speakers often need to deal with unexpected challenges during their presentations. They may also face many other unexpected situations from the time they accept a gig to its conclusion—and their responsibilities are mounting.
Meeting planners also encounter challenges as they try to arrange top speakers, given the increasingly significant role they play at meetings and events. Industry surveys consistently show that the quality and appropriateness of speakers is ranked as one of the most important meeting components.
"It's an age-old form of communication and a tool that event owners can effectively use to move a gathering and a group toward a set of objectives," says Brian Palmer, CMM, president of National Speakers Bureau, which matches speakers and planners for events. "Speakers stand out in a program and they're usually thought about, talked about and remembered, good and bad, after the event is completed."
Smart Meetings decided to take a close look at the dynamics of the speaker industry and offer tips that can help speakers and planners.
New Responsibilities
Traditionally, speakers have been an important attraction at meetings to inform, inspire and entertain attendees. Recently, speakers have become even more significant as they've been expected to develop new approaches and more actively promote meetings.
"There has been a slow and steady increase in the expectation that speakers will directly address ideas that exist in the mind of the audience and make prescribed contributions to the objective of the gathering," Palmer says. "These things were not common in 1980, when I started here.
"Speakers are also expected to play a more prominent role to help garner attention, attendance and publicity for an event—and there are far more events to choose from these days."
They are also much more involved in pre-event activities, such as providing brief training for the company's staff members and creating short videos to build excitement for the event.
Many speakers also maintain a connection with the company and attendees well after an event by offering webinars and speaking at additional events.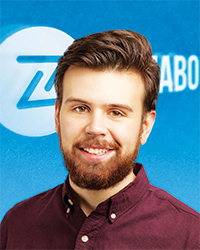 David Epstein, content marketing manager for Bizzabo—an all-in-one event success platform—thinks that in the future, speakers will begin interacting with attendees in new ways.
"More and more, I think we'll see speakers videoconferencing into events as conferencing software continues to improve," he says. "I also think we'll see speakers begin to embrace self-created content even more.
"Some speakers already have taken to live streaming presentations or sharing snippets with followers on Snapchat and other platforms. I think we'll see more of this as speakers become more tech-savvy."
Getting Started
Besides new challenges posed by their evolving role, meetings industry speakers face many other challenges. Most speakers and speaker organization executives interviewed by Smart Meetings point to the same basic steps that need to be taken to establish a successful speaking career.
It's important for new speakers to attend other speakers' events and to participate in Toastmasters, speaking classes, acting classes and other experiences that strengthen stage presence and public speaking skills.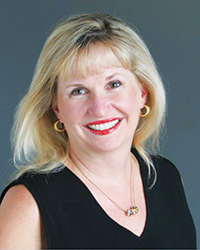 Some people, such as Lisa Sommer Devlin—who will be speaking at Smart Meeting Mid-Atlantic in Washington, DC, July 20—attained valuable experience through other professions before becoming speakers.
"I have been a speaker to one extent or another for my entire career," she says. "As a litigation attorney, I am constantly addressing judges and juries. I started training other lawyers in the late 1980s and then started speaking in the meeting industry in the early 1990s."
When the leap to speaker is taken, practice and preparation are key.
"Speak anywhere you can to get better, establish your brand and build your network," says Jeff Civillico, an entertainer and speaker who spoke at Smart Meeting Southern California in Los Angeles on April 13. "Action, action, action. Course-correct as you go—just get out there and start doing your thing, and the next step will become clear."
Palmer encourages new speakers to be bold.
"Speak often, in challenging situations, for local or service groups," he says. "Make sure you are excellent on the platform before you expect to be paid for it."
Developing expertise on particular subjects and themes is also necessary, so it's important to connect with meetings industry personnel and read relevant informational material.
Market, Market, Market!
Speakers often are challenged to find ways to effectively market themselves. Since the market is more crowded than ever, it's important for speakers to find ways not only to stand out, but to stand out to people who are most interested in their expertise. Speakers should consider including special offers that attract planners, such as a post-event webinar free of charge, giving away books and staying after their talk to speak in other sessions.
They need to build their profile by including their photo, a bio, topics of expertise, fees, a video, reviews and available dates, among other things. Smartmeetings.com provides plenty of helpful advice on such matters.
It's also important for speakers to keep their profile updated and to create short videos explaining how prospective clients can be inspired and informed by the presentation.
Developing a Message
After being selected to present, speakers need to learn their subject matter inside out and even more importantly, to craft their own personal message.
"I have learned that people enjoy being inspired by a simple but powerful story," says Dr. Natalie Stavas, who will be speaking at Smart Meeting Mid-Atlantic. "I used to be concerned that I wasn't putting enough concepts of 'leadership' or 'how to be successful' into my speech. I thought this was what meeting planners wanted. I would create keynotes packed with information about success, leadership and innovation.
"I realized that all I needed to do was stay true to my story, stay true to what I believed in, and it would naturally move people. I have found that people embrace the emotion they feel during my speech, because emotion is the most powerful driver for change. If I can evoke emotion, then I have been successful as a speaker."
Palmer also emphasizes the importance of establishing an emotional connection with attendees.
"Audiences want information, guidance and their emotions touched," he says. "There needs to be some stories and entertainment amid the practical information."
Many speakers draw on their experiences to bring a measure of education and workplace best practices to events. Jonathan Kaufman, who spoke at Smart Meeting Northeast in New York City on May 10, is a thought leader and business strategist who was born with cerebral palsy. He helps groups gain insights into disability lifestyle.
"Diversity is critically important because it reflects the world that we live in," he says.
Kaufman's personal story engages audiences, which is critically important.
"I've learned that audiences now crave more engagement and less lecture," says Shawna Suckow, who presented at Smart Meeting East National June 26–28 in Miami. "The more I facilitate audience participation, the better the session. Audiences don't have the patience anymore to sit and listen to lecture after lecture."
It's also critical to be receptive to feedback.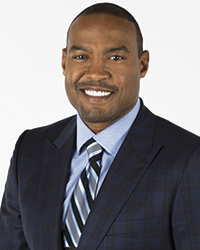 "Criticism is opportunity for growth," says Darren Woodson, a former star safety for the NFL's Dallas Cowboys before beginning a speaking career three years ago. "Record your speeches and review your work. Have other speakers and coaches review your work with you. The critiques will be healthy. Accept them, and grow."
Woodson will be speaking at Smart Meeting Southwest in Frisco, Texas, Nov. 9. He will be joined by Johnny Quinn, a former Olympic bobsledder and player for the Green Bay Packers and Buffalo Bills of the National Football League and the Saskatchewan Roughriders of the Canadian Football League.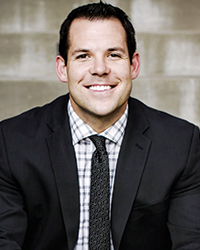 Quinn, one of only three people to have competed in the Winter Olympics and NFL, also is an entrepreneur and professional speaker. He has applied lessons drawn from his athletic career to develop his approach to speaking by making sure that a collective game plan is in place and then executing it.
Challenges for Planners
Just as speakers are challenged to find suitable gigs, planners are faced with identifying appropriate speakers for their meetings and events. It's essential for planners to establish a clear set of objectives, and then determine how speakers might contribute to realizing them. Then, planners need to create a set of criteria for speakers.
"By far the biggest problem is to set out to select speakers with no clear objectives and criteria," Palmer says. "It's extremely challenging for a group to come together and select someone when there are no standards in place."
Planners then need to identify speaker candidates by reaching out to professionals in the industry and using tools such as LinkedIn and Twitter—or by utilizing such sources as the Meeting Planning section at smartmeetings.com.
Once speakers have been arranged, planners need to explain what is expected of them and how they will be evaluated.
"Play to the speakers' strengths; don't ask them to do too much," Palmer says.
Planners then begin gathering speaker marketing material and involve the speaker in event marketing and advertising.
"Keeping track of all the needed collateral can be challenging, as can getting speakers excited about marketing an event," Epstein says. "I've seen organizers transform this process by using event management software.
"Bizzabo, for example, helps organizers update speaker info in seconds thanks to an official LinkedIn integration. Tracking links and email work flows help organizers manage the process of communicating with speakers, as well."
Leading up to the presentation, it's important for planners to give speakers sufficient time to complete their tasks and to set flexible deadlines for them. Also, it's good to maintain regular contact with them to keep the event on their minds.
Any special needs and requests speakers have, including accessibility issues and dietary restrictions, need to be identified. Discovering these issues early on provides the flexibility to plan well in advance of the event.
It's also important to find out whatever needs speakers have for the presentation, including audiovisual and other technical equipment. Event management software programs can be used for real-time tracking of room reservations, speaker schedules, equipment needs and more.
For large shows, it's advisable to have one or more staff members focus solely on speakers' tasks.
After presentations, planners need to arrange for attendees to complete surveys about speakers' performances. The right balance is needed: Very short surveys might not provide as much feedback as needed, while long surveys might discourage attendees from filling them out. Ten to 12 questions is usually about right.
Keeping the Objective in Mind
Planners and the speakers they book play critical roles in ensuring the success of a meeting or an event, so it's important for them to remember why the speakers were hired in the first place.
"People have events to achieve some sort of objectives," Palmer says. "They don't hire speakers to hear what they have to say as much as to make a contribution to those objectives. It's a bit of a switch in perspective that might be useful to those who hire speakers and people who speak."
Smart Woman Summit Speakers
The Smart Woman Summit, which was held June 24–26 at Trump National Doral Miami, featured plenty of inspiring moments, many of which were provided by the excellent speakers. Smart Meetings asked them to describe the main things they've learned during their speaking careers.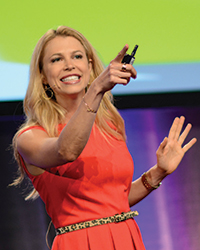 Christine Hassler has been a speaker since 2006, and is a best-selling author, life coach and podcast host.
"The audience is the true star of the show. It's all about connecting with them, rather than giving a 'performance.' Every group is different, and I have learned to adapt my talks to the audience."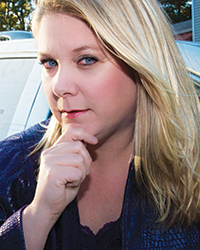 Janine Driver is an experienced speaker, best-selling author and president of Body Language Institute.
"Speak for free as often as you can, but prepare as if you're getting paid $20,000 for your time. I do not pay for any advertising—it is 100 percent word-of-mouth, which means early on I had to do a lot of free events in order to be seen. To this day, I still do a couple freebies if the event is connected to a cause I believe in."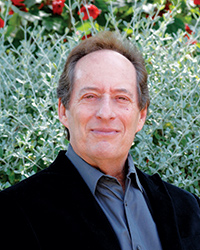 Steve Sisgold is an author, speaker and blogger for The Huffington Post and Psychology Today. He has more than 25 years of speaking experience.
"I've learned to always check in with the event producer and do research to stay current on issues and topics pertaining to my audience. I've also learned to keep my presentations interactive and make sure people leave with takeaways they can use instantly. And I make sure that there is a balance of stories, humor, self-assessments and PowerPoint to engage all senses."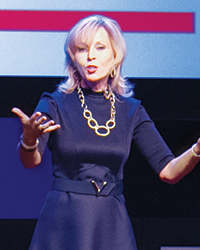 Dr. Starla Fitch has been a speaker for more than 20 years, and is a certified ophthalmologist and practicing surgeon, writer and life coach.
"The advice I would give to other speakers is that we are all just 'walking each other home,' as [Sufi poet] Rumi says. We all have gone through similar experiences, and the ability to relate and connect with each other can add beauty and joy to our lives."
---
Be Ready for Anything
Like Kate Patay, several other Smart Meeting speakers—including the following—have been caught off guard before or during presentations, but used their spontaneity to make these situations interesting and humorous rather than insurmountable obstacles.
Tim Gard, who presented at Smart Meeting East National in Miami June 26–28, once was asked to fill in at the last minute for a speaker at a lumber company's customer appreciation dinner. He wasn't able to find out about the audience or the company in advance, but figured he would be safe by including a lot of funny stories about airline travel, hotel rooms, cabs, computer hassles and modern technology.
"When I arrived, I was horrified to find that the audience was comprised of 800 Amish people," Gard says. "Amish aren't known for wanting to learn about change, have little interaction with technology and rarely travel. I desperately rewrote my program to adapt to this event.
"My closing story originally was about me being stuck in the middle seat of an airplane and the hilarious things that happened. I adapted this story to not be an airplane row, but instead one of their buggies, and the audience laughed louder than ever. I found out later it was especially funny because the buggies seat only two people."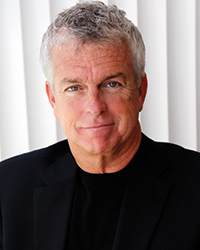 Mike Staver, a speaker, coach and author who will present at Smart Meeting West National Sept. 11–13 in Phoenix, was scheduled to speak to leaders of a fast-food company. He was asked to work at one of the company's establishments for a couple of hours beforehand so that he could relate better to the audience.
"They videotaped me working in the back making food, and the video closed with me at the front counter, waving to customers and saying the company slogan that employees had to say," he says. "I had the uniform and the whole nine yards. I really didn't understand why the video was made until I got to the meeting and they played it as my introduction. It was very funny."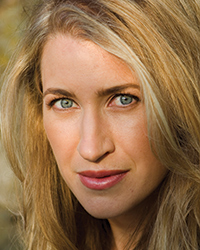 Dr. Natalie Stavas, who will speak at Smart Meeting Mid-Atlantic July 20 in Washington, DC, recalls a speech she gave to 10-to-13-year-olds at the 2015 NSA Influence meeting in Washington, DC.
"I was waiting to give my speech when all the youth raced out of the room for their ice cream break," she says. "I swear that each kid was given a pint of ice cream and a sugary, sweetened beverage. They were then shuffled back into the room and told to sit and listen to me.
"Well, you can imagine how that went. The first 20 minutes of the speech, the kids, by no fault of their own—I blame the sugar—were off the wall…literally. They were jumping and running around, changing seats, and laughing and talking. I will never forget that speech because if I can give a speech to 100 kids high on sugar, I can give a speech to anyone."