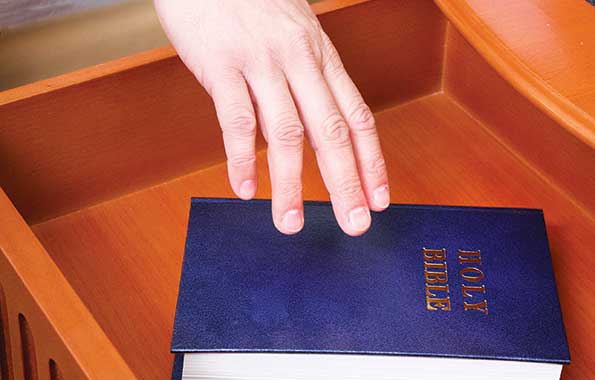 Many travelers steal small items such as towels when traveling, but a new survey revealed that plenty of United Kingdom residents traveling abroad aren't content with just the small stuff. Curtains, artwork, picture frames and cutlery all made the Top 10 list, according to a new survey by MyVoucherCodes.co.uk, a travel discount website.
Of the 1,329 Britons polled, 69 percent admitted to stealing from a hotel while on vacation in a foreign country, and 79 percent claimed they got away with it. Here are the top 10 items stolen, in descending order:
Towels/linen, 68 percent: This really isn't a big surprise.
Batteries/light bulbs, 57 percent: Typically, batteries are taken out of TV remotes, and bulbs are unscrewed from bedside lamps.
Food/drink, 51 percent: There are multiple possibilities for this one (e.g., restaurants, shops and guest rooms).
Cutlery, 45 percent: Do they steal full sets?
Picture frames, 36 percent: This is pretty strange if they're taken by themselves, but most of these frames probably are part of the artwork heists.
Artwork, 33 percent: Really?
Curtains, 27 percent: Ditto.
Kettle, 19 percent: Brits love their tea—and apparently will take risks to obtain items to make it.
Books, 15 percent: They're also book lovers—and seemingly can't resist the selections in hotels.
Bible, 7 percent: Ironically, those who steal it break the Eighth Commandment.