IMEX Group and C2 International, a Montreal-based innovation company, have agreed to a three-year deal that they hope will enable them to work together to drive innovation and creativity at meetings and events.
C2 International is a private organization that aims to transform executives that are ready for a change in the future. Its mission is to "creative an experience, not a conference." With C2 conventions already in Zurich, Milan, Copenhagen, Amsterdam, Rome and San Francisco, C2 International is looking to expand its mission across all continents.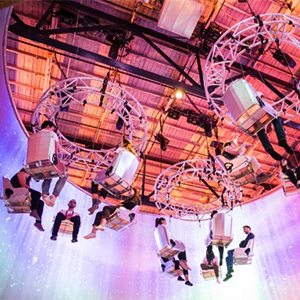 "We're really excited about the steps C2 International is taking to share fresh perspectives on running events," says Carina Bauer, CEO of IMEX Group. Both of our organizations share a firm belief in the power of face-to-face events and recognize the need for cutting-edge innovation for events to become even more powerful and relevant in the future."
With this year's IMEX in Frankfurt in May and IMEX America Las Vegas in October, both companies are excited about the partnership, and are intrigued to see what new methods and products they can create together.
"It's a fantastic opportunity for C2 International to share our expertise in creating transformative and immersive events in the cities of Frankfurt and Las Vegas around IMEX shows," says Martin Enault, president and CEO of C2 International in the Asia Pacific region. "IMEX and C2 share a similar vision; we are both dedicated to innovating in the event space and believe wholeheartedly that success stems from creating powerful connections between people."