Photo Credit: Fairmont Royal York
Meeting professionals are turning to traditional English tea parties to create brilliant royal wedding celebrations for mere commoners. Whether you're planning for a monarch, CEO or everyday person, every successful event requires the same key components: invitations, dress code, food, drinks, music, decorations and photos. This guide takes inspiration from Prince Harry and Meghan Markle's impending ceremony and reception on May 19 to provide planners with realistic ways to treat each and every one of their guests like kings, queens, princes, princesses, dukes and duchesses.
Invitations
It has become commonplace to rely on digital invitations and RSVPs, but there is still something special about sending traditional printed stationery for formal affairs. The envelope and its contents are a potential attendee's first impression and can set the tone for an event yet to happen.
Prince Harry and Meghan Markle enlisted the services of Barnard & Westwood Fine Printers & Bookbinders, the company the groom's family has been using since 1985. According to Kensington Palace's Twitter account, @KensingtonRoyal, Lottie Small "printed all of the invitations in a process known as die stamping, on a machine from the 1930s that she affectionately nicknamed Maude."
Invite your attendees to VIP treatment at these royal-approved venues.
The invitations feature the Three-Feathered Badge of the Prince of Wales printed in gold ink. They are otherwise rather simple: black script ink printed on white cardstock. Planners could simply print replicas on their own or with the help of a graphic designer.
Dress Code
The world is anxiously waiting to see Markle's show-stopping bridal gown, but strict fashion etiquette applies to guests who scored a coveted invite. If a planner is looking to recreate a royal themed affair, guests can be encouraged to dress according to this protocol to really immerse themselves in the full experience.
Women are expected to wear hats or fascinators. Many Americans aren't familiar with the term "fascinator." They are elaborate headbands or barrettes often adorned with feathers, flowers or lace. At a recent press event to promote the new made-for-tv movie Harry and Meghan: A Royal Romance, Lifetime Television publicity director Kristine Tiongco held a high tea at The Peninsula Beverly Hills, a service the hotel offers daily in The Living Room. She gave each guest a fascinator as a party favor. The room was also decorated with costumes that the actress who portrayed Markle wore in the film.
Chapel Hats at Disney Springs in Orlando, Florida, has a wide selection if you or your guests are looking for a costume. Or, you can hire a flower crown vendor to custom-make crowns for your guests. Smart Meetings did this at an event in Newport Beach in February.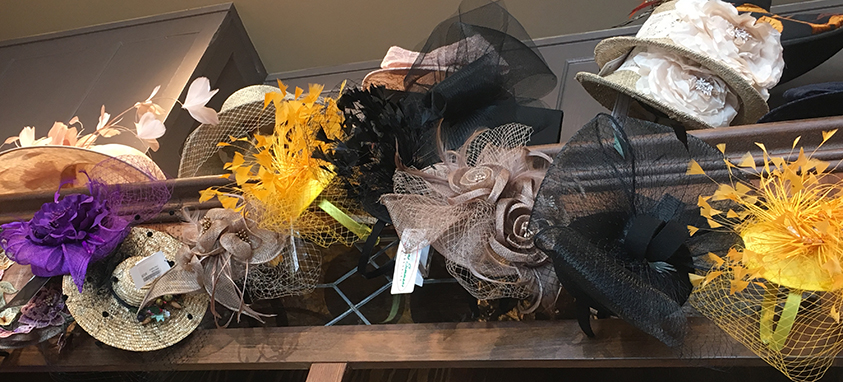 The fellas are expected to look dapper in a morning coat or a lounge suit, which is simply a suit. In the United States, men typically assume a tuxedo is appropriate for a black-tie affair, however, according to mytuxedocatalog.com, tuxedos are actually meant to be worn after 6 p.m. For daytime events, such as Prince Harry and Markle's wedding, men should dress in a cutaway tailcoat or morning coat that is either black or charcoal grey with a single button closure and a peak lapel. This is to be paired with striped or checked trousers, collared shirt, grey or pastel colored vest and light grey, pale or patterned tie. The gents can accessorize with a top hat, pocket square, gloves and a cane.
Food & Beverage
A party wouldn't be a party without eating and drinking! Here's how to nosh and sip like the monarchs.
Main Dishes
The Royal Kitchens at Windsor Castle, led by head chef Mark Flanagan are preparing tasty cuisine for guests attending the reception. Without revealing too many details, he said fresh produce, such as asparagus, will be served.
"Luckily, the seasons have just fallen perfectly and that's become the main focus in the decision making of the menus," he said. "The couple have been very involved in every detail of it."
Should you be planning a British-inspired high-tea, finger sandwiches and scones are two common menu items. That's what London and Partners and Lifetime served at their themed-functions, and is what's available at Fairmont Hotels & Resorts throughout North America and the United Kingdom as their nod to the royal wedding.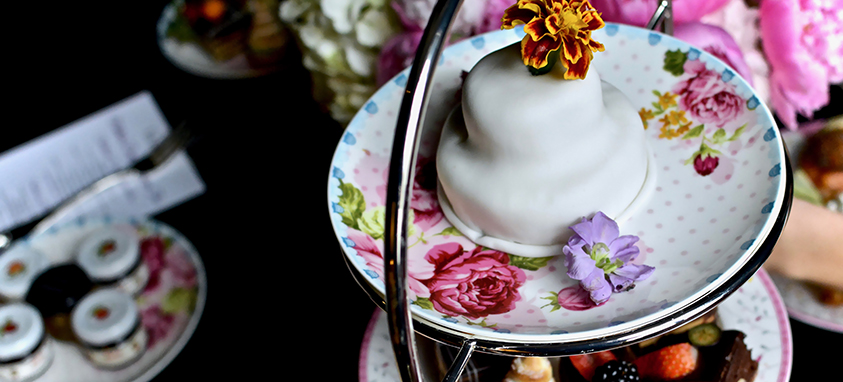 You can eat like the royals in private dining rooms at Giada, located inside The Cromwell in Las Vegas. When Prince William and Kate Middleton visited Santa Barbara, California, for a polo match in July 2011, Giada De Laurentiis catered the event.
"I was floored when they gave it to me. There's been a lot of things that I've done, and in my work life, it's probably one of my highlights," she told Popsugar.
The celebrity chef's new restaurant, GDL Italian by Giada, opens this week at Horseshoe Casino Baltimore.
Dessert
De Laurentiis has passed the spatula to another American for Prince Harry and Markle's wedding. When life hands her lemons, pastry chef Claire Ptak makes wedding cake. Originally from California, just like Markle, the owner of London bakery Violet Cakes has been commissioned to bake a lemon elderflower cake, according to Buckingham Palace. It'll "incorporate the bright flavours of spring," the palace Tweeted. "It will be covered with buttercream and decorated with fresh flowers."
Fairmont St. Andrews in Scotland will display an oversized lemon elderflower wedding cake as they livestream the vows. Guests can take home a slice as a souvenir. Earlier this month, Reuters reported that slices of cake from previous royal weddings, such as those of Prince Charles and Princess Diana and Prince William and Kate Middleton, will be going up for auction by Julien's Auctions on June 23 in Las Vegas. But, they are well-beyond their expiration date to be eaten.
On this side of the Atlantic Ocean, the popular donut chain, Dunkin' Donuts, introduced a limited-edition Royal Love Donut, available from May 14-May 20. The heart-shaped confection is filled with jelly and frosted with chocolate icing and a drizzle of strawberry, and will leave your attendees licking their lips. It is even packaged in a castle-shaped box that reads, "Happily Ever After."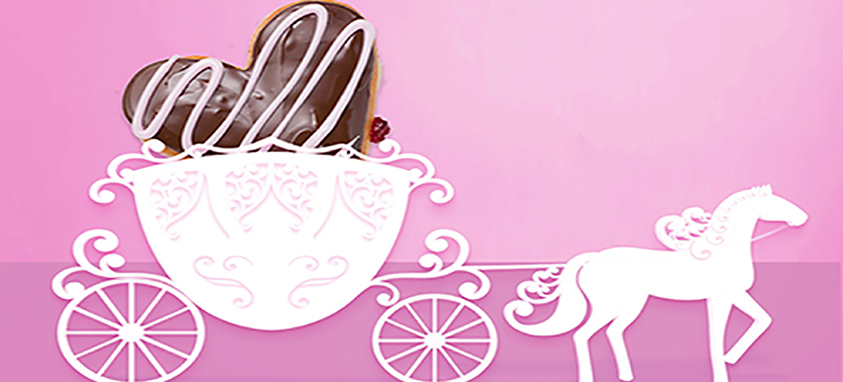 Drinks
Just like Lifetime did for their event, it is easy to utilize a hotel's high-tea service for your private meeting. Fairmont Hotels & Resorts are offering specials aligned with the royal nuptials. Fairmont Empress in Victoria, British Columbia, Canada, is featuring Markle's tea of preference, a blend of licorice and green tea, for the entire month of May.
How do you keep an event like this safe? Read here to find out.
London and Partners took notice of Markle's now-deleted Instagram account, observing she says yes way to rosé prosecco, so they'll be popping open the bubbly at IMEX. They also created a signature cocktail, The Royal Cup. Ingredients include elderflower gin and tonic water with a lemon garnish.
Last month, grocery chain Trader Joe's released a new Lemon Elderflower Soda, using the flavor of the royal's wedding cake. Described on the store's website as "light, brilliant and refreshing," this springy drink is perfect for your royal party.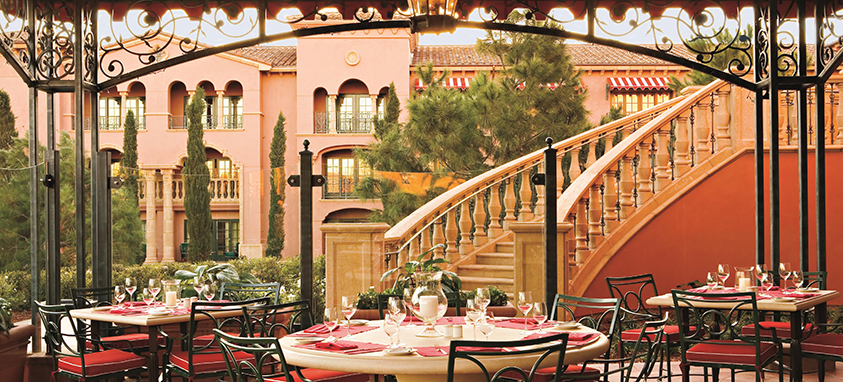 Many places are putting unique spins on cocktails fit for a royal. The Savoy in London, which has hosted royal family members for dinners, events and celebrations, concocted the Royal Welcome. It has a light and aromatic blend of Italicus Roselio di bergamotto, Bombay Sapphire gin, champagne syrup, yuzu, peychauds bitters and English sparkling wine. The Windsor, which mixes Boodles Proper British gin with lavender-infused Lillet Blanc, lemon and a pilsner float, is being served at Fairmont Grand Del Mar in San Diego.
At Paris Las Vegas, the mixologists at Gordon Ramsay Steak are spiking Earl Grey tea to create The Gin Windsor for the entire month of May. The limited-edition cocktail mixes Bombay Sapphire Gin and Earl Grey tea. It is topped with honey-infused simple syrup and fresh-squeezed lemon juice before being shaken. The martini glass is garnished with a sprig of fresh lavender to incorporate the aroma of the English countryside.
Floral Arrangements
Philippa Craddock, a London-based florist, has been hired to make the floral displays in St. George's Chapel, the site of the ceremony. Kensington Palace revealed that she'll use roses and peonies from The Crown Estate and Windsor Great Park's gardens. Whenever possible, she's incorporating flowers and plants that are currently in season. This includes branches of beech, birch and hornbeam, white garden roses, peonies and foxgloves.
The palace added, "The Royal Parks will supply some pollinator-friendly plants from their wildflower meadows, which will be incorporated into the floral designs. These plants provide a great habitat for bees and help to nurture and sustain entire ecosystems by promoting a healthy and biodiverse environment."
"The process has been highly collaborative, free-flowing, creative and fun," Craddock says of working with the Prince and his bride. "The final designs will represent them as a couple, which I always aim to achieve in my work, with local sourcing, seasonality and sustainability being at the forefront."
At IMEX, currently underway in Frankfurt, Germany, London & Partners will host a wedding breakfast for attendees. They'll decorate their stand "with an explosion of traditional spring flowers, chosen to reflect the wedding bouquet and our city's outdoor spaces," the CVB told Smart Meetings. Flowers include peonies, which they said are Markle's favorite flower and a symbol of good fortune and a happy marriage. Roses, the national flower of England and a symbol for love, will be incorporated too. London and Partners believe Markle is attracted to light pink, peach and orange varieties. They also said that the royal bride placed mason jars of hydrangeas around her home.
Music
Wedding bells won't be the only thing ringing during the ceremony at St. George's Chapel. The couple is incorporating a lot of music into the ritual. They've asked choirs, an orchestra, cellist, trumpeters and organ player to perform.
Planners can host groups big and small for a gospel brunch at House of Blues locations nationwide. Or, enjoy the sounds of an organ by booking an event at theaters, such as Radio City Music Hall in New York City or El Capitan Theatre in Los Angeles.
Photography
After tying the knot, Prince Harry and Meghan Markle will be posing for official photographs at Windsor Castle, taken by photographer Alexi Lubomirski. He previously photographed the couple for their engagement shoot at Frogmore House.
To bring Britain to your party, create a royal-themed photo booth, Have some fun with props, such as crowns, fascinators and more. On the trade show floor at IMEX, London and Partners is doing just that. They are giving visitors the opportunity to take a photo in front of a Buckingham Palace backdrop.
Tiongco unleashed a couple of corgis, the breed of dog that Queen Elizabeth II has as pets, at the Lifetime movie event she planned. The royal pooches created a pup-ular photo opp for guests.