Most people think of summertime as a season to relax, but for event professionals, the summer months are full of nonstop events: conferences, corporate retreats and incentive trips take center stage.
There are still a few weeks left of the season, so how can caterers and event managers make sure to keep on top of things while maintaining their well-being and putting time aside for some relaxation of their own?
1. Get organized.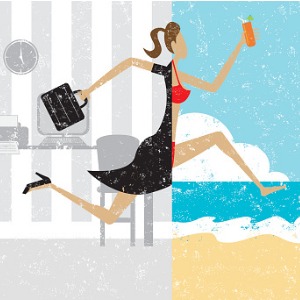 This is a pretty standard tip, but it's worth mentioning. If you're not organized, you're spending your time playing catch up. Start with your goals. What do you want or need to accomplish for the month, the quarter and the year? Having goals in mind will give you more focus and help you decide what to concentrate on during the workday. Spend more time on the tasks that will allow you and your events team to achieve the goals that will move you forward and increase your success.
Next, review your calendar. Your meetings and events are already logged, but make sure you schedule time in your day to check off your ongoing daily responsibilities that need to get done (answering emails or phone calls, checking reports, etc.) and all of the to do list items that lead up to the meetings, events, projects, and goals that need your attention.
Delegation also plays an important role in getting organized. It's hard to ask for help, but sometimes it's necessary in order to get everything done. Think about what's on your plate and what you are OK with letting go of. Which of your team members have the skills, experience, or knowledge to step up and take on tasks in order to give you more time to handle the rest of your workload?
2. Automate as much as possible.
One of the benefits of the number of web-based tools and smartphone apps we use on the job and on the go is that many of them have features that allow them to do the work for you or provide shortcuts that save you time.
Take advantage of the settings on your communications tools. If you use event management software to plan your events, an email client such as Gmail or Microsoft Outlook, or email marketing software to reach a large number of recipients, check to see if you can set up automations such as email templates or email signatures for the types of messages you send over and over again to prospects and clients. You can also use out-of-office notifications through event management software or email clients to automatically let clients know if you're focused on a big event during a particular
day or time frame, and when you will be available to respond.
If you're on the go and want to know what's being sent to your inbox, turn on email notifications in your smartphone, and make sure to turn on daily digests in your event management software to be sent via email.
You can also automate your to do list. Set meetings for your tasks in your calendar and turn on reminders for those meetings. Or you can use time management tools on the web or your smartphone that organize your list and send you notifications. Your event management software may also have features that can assign tasks to yourself and your team, set a priority level, and automatically send reminders as you get closer to deadlines.
3. Make yourself a priority.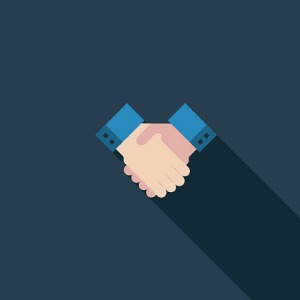 Burnout and exhaustion make it more difficult to do your job, so do your best to take care of yourself during the summer event season.
Schedule breaks throughout your day, even if it's for 5 or 10 minutes to grab a snack, take a walk or just rest. And block them off in your calendar so you can avoid interruptions. Stepping away for a few minutes gives you a chance to remove yourself from the stress, recharge and think clearly about what needs to get done.
Helping others celebrate the summer can be more stressful if you don't have a vacation of your own to look forward to. Put something in your calendar—it doesn't have to be a fancy getaway. A long weekend or staycation can be just as helpful to recharge your batteries.
Survive the Summer to Prepare for the Next Busy Season
If you start implementing these tips now, you'll be in a better position to create a better work-life balance during the summer season. Creating these habits now is also a great way for you to get ready for the next busy time of year on the calendar: the holiday season.
Azure Collier is the Content Marketing manager for Tripleseat, where she manages the blog, social media, and email content for the company.