How to choose between in-person, virtual and hybrid for your next event
When Covid-19 lockdowns pushed the world into all-digital interactions, they presented event organizers with a gift: the opportunity to test digital-only event strategies. Prior to the pandemic, we never had the data to compare a digital-only approach to events against in-person programming.
To be sure, the gift was forced upon us—the experiment was necessary. Because of it, we now have the data to make that comparison.
Some of what we learned was surprising. Case in point: virtual events are not less expensive than their in-person counterparts. Just ask any production house that was hired to deliver broadcast-quality experiences to audiences during lockdown.
Nth Degree Events clients also learned the following:
In-person events (with digital archives) outperform digital-only events in content consumption by +112%
In-person events (with digital archives) outperform digital-only events in opportunity close rate by +100%
Attendee net promoter scores show more than 3x greater overall satisfaction (+336%) with in-person events against digital-only.
Read More: The Future is Hybrid-ish.
These examples are indicative of the overall trend and recognition that in-person connections are more important now than ever as people try to make up for time lost due to Covid. Research also shows that consumers have become more purposeful post-pandemic, and that they expect brands to be equally purposeful and aligned with their values.
Programmed to Connect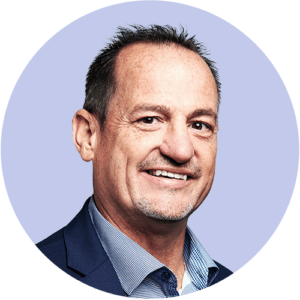 Before the pandemic, people assumed that digital events were a great—and cheap—way to deliver content and educate an audience. Now, however, we know that digital events can often far exceed the cost of in-person programs. We also know that digital-only events deliver a far lower return on engagement (less than 50% of what's consumed at in-person events) with the content that's delivered, especially over longer events. Attendees engaging on video calls may be multitasking if they're present at all (hard to tell if someone's camera is off).
The pandemic taught us that humans have an intrinsic need to connect with each other. Sure, digital tools like Zoom allowed us to see faces and put names to them, but this came at a cost. Presentation styles tended to become outmoded, less conversational. We lost intangibles such as the ability to read the room. Digital event fatigue set in.
By contrast, in-person events extend the benefits of social interactions that allow attendees to make meaningful connections with each other, with experts and with existing and potential business partners. Often, it's the serendipitous interactions that happen in hallways, in expo halls and around the coffee kiosk that will continue to drive content consumption.
Emotional connection is not the only engine at work here. There's scientific evidence that our minds also get a boost with the kinds of exchanges that happen when in the presence of hundreds or thousands of our peers—that interaction is at the heart of cognition.
Know Your Audience
Digital-only and hybrid events do have a role to play. For example, digital-only events are great for customers who are in the early stages of their buying cycle. They enable customers who are in their discovery phase to learn about a product or view a demo without having to travel and with minimal time commitment.
Read More: 3 Lessons for Virtual Meetings.
But if you're looking to impact behavior in the later stages of the buying cycle, especially for larger-ticket items, digital pales beside face-to-face engagement. For example, when customers start getting serious about buying and implementing software licenses or large-frame B2B products costing hundreds of thousands or even millions of dollars, there's no substitute for in-person. According to our research, the close rate at in-person events was up 100%.
So how do you know whether to pursue an in-person strategy versus a virtual or hybrid one? It all comes down to knowing your audience. If you can get a sense of where your audience is in the buying cycle, you'll be much better equipped to serve their needs, rather than taking a one-size-fits-all approach. This way you can balance in-person with digital without either cannibalizing the other.
Shifting Trends
Another trend we're watching is a move toward more regional, in-your-backyard in-person events. If done correctly, these have the potential to become just as important as companies' flagship events. These more local events are perfect for early-buying-stage customers that often don't travel to larger, flagship events.
Read More: Paid vs. Free Virtual Events.
From boosting attendee satisfaction to amplifying brand loyalty, the pandemic and its aftermath have provided numerous learnings for event providers. Perhaps greatest of all, it led many of us to rethink the importance and the value of in-person connection. Our events—and our lives—are richer for that.
—
Robert Lowe is president of Nth Degree Events and has been in the industry for over 26 years. He has a proven track record of designing and innovating event strategies for the world's leading technology companies resulting in events that grow year-after-year and exceed aggressive sales and marketing goals for his customers.