The U.S. Travel Hall of Leaders announced its latest class of inductees on Thursday, adding Michael A. Leven and W. Stephen Maritz to the travel industry's top honor.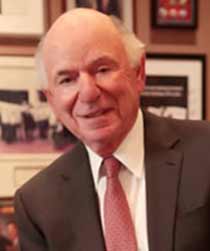 If you've ever attended a reception at the Georgia Aquarium in Atlanta, you can easily appreciate Leven's creative contributions to great American event venues. The chairman and chief executive officer of Georgia Aquarium is an experienced, well-versed industry leader having worked for Las Vegas Sands Corporation, Holiday Inn Worldwide, U.S. Franchise Systems (Microtel Inn, Hawthorn Suites) and Days Inn America.
Maritz, chairman and chief executive officer of Maritz Holdings Inc., joined other industry leaders in 2009 when they met with President Barack Obama to promote the value of incentive travel and face-to-face meetings, which were under increased scrutiny. Maritz Travel Company, which consists of Maritz Travel Meetings & Incentives and Experient, is a leader in the meeting, event and incentive travel industry within the areas of corporate, association, government and trade shows.
"Mike and Steve merit this top honor for consistently cultivating excellence in their organizations and leading the travel industry in engagement and performance," said Roger Dow, U.S. Travel Association President and CEO. "Mike has innovated his entire career, building brands and starting the highly regarded Asian American Hotel Owners Association (AAHOA), and Steve has built a venerable company that has become synonymous with incentive travel, a very valuable component of the travel industry. This is well-deserved recognition, and I look forward to joining the rest of the travel community in honoring them."
Leven and Maritz will be honored during a dinner on Nov. 18, when more than 100 travel industry leaders gather for the U.S. Travel Association's fall board meeting in Washington, D.C. Including the Class of 2015, there have been 92 inductions into the U.S. Travel Hall of Leaders.
Segarra Appointed to DMAI Board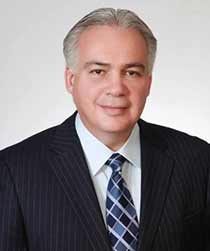 Destination Marketing Association International (DMAI) has appointed Milton Segarra, president and CEO of Meet Puerto Rico, to its board of directors.
"It is an honor to be working with such a group of great professionals at the DMAI Board of Directors." Segarra said. "I am looking forward to the sharing of ideas and programs with my colleagues to help all of our destinations be the best they can be."
Besides serving as executive director of the Puerto Rico Tourism Company, he has been secretary of the Department of Economic Development and Commerce. Segarra's hospitality sales experience includes positions with Hilton Hotels & Resorts and Hyatt Resorts Puerto Rico.