Vickie Corder
Job title: Senior director of global accounts
Company or organization: HelmsBriscoe in Jacksonville, Florida
What I love about my job:
As an independent contractor, I am the captain of my own ship. I love negotiating great value for my clients and seeing their programs through to successful conclusions. As the industry leader, HelmsBriscoe provides great tools and resources that support our work. We can have a client anywhere in the world and book hotels anywhere in the world, and I love working with our global network of colleagues.
First job: During my senior year of high school, I worked as a stagehand for the Windmill Dinner Theatre in Dallas. It was great fun to be part of the productions and to meet some top actors and actresses on the circuit.
Keys to my success: Integrity, transparency and diplomacy.
Best work trick I've learned: Always play by the golden rule. Always try to see situations from the perspective of others and work to find creative solutions that work for all parties.
---
Kimberly Greene
Job title: Lead associate for events and strategic market development
Company or organization: Booz Allen Hamilton in McLean, Virginia
What I love about my job: I love thinking about meetings and events as a key strategic offering within our overall marketing and business development plans. It's not just about logistics anymore, but about how we can be strategic and find new ways to engage with our target audience. We have to engage beyond just the day of the event.
First job: My first job within the meetings and events industry was an internship within the marketing and events department at the United States Olympic Committee. After college, I started as a conference concierge at The Ritz-Carlton in Washington, D.C. I had never even visited D.C. before I decided to move there.
Keys to my success: Build great relationships! This industry is all about relationships. The industry and its reach are very large, but it's definitely a small world. You never know when you will cross paths again. I've also been able to make event miracles happen through those key relationships and people you can always count on.
Best work trick I've learned: Surround yourself with a team of people whose strengths complement you and one another.
---
Gretchen Hall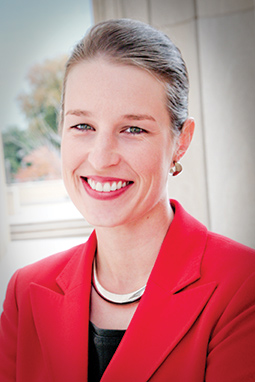 Job title: President and CEO
Company or organization: Little Rock Convention & Visitors Bureau (LRCVB) in Arkansas
What I love about my job: The relationships, the variety of projects and the pace of the job. I never live the same day twice. Between our facility management, and sales and marketing initiatives, I love the variety. Tourism is the state's second-largest economic industry and LRCVB is an integral part of virtually all quality-of-life projects and economic-development initiatives within the city.
First job: My first job was working for a national basketball organization, managing amateur tournaments. I handled everything from scheduling to coaching disputes. The job taught me logistics, time management and conflict resolution.
Keys to my success: Surround yourself with great people, be willing to do some heavy lifting and do whatever it takes to get the job done.
Best work trick I've learned: Hire smart, hardworking individuals with the right attitude over specific experience.
---
Andrea Kasnic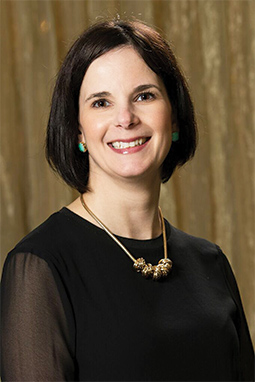 Job title: Director of sales and marketing
Company or organization: Hyatt Regency Chicago
What I love about my job: I love that I have the opportunity to mentor and coach every day. The relationships I've developed over the years have helped strengthen me as a leader. I've been lucky to work with some amazing colleagues, and to see their success as directors of sales within the industry is very rewarding. I enjoy the challenges and pace that come with a large convention property. Each day presents a new situation, and it excites me to work with our team to find creative solutions.
First job: Corporate management trainee at Hyatt Regency O'Hare. I truly found a passion for the hospitality industry. It really excites me to engage with our customers and to know the impact our department has on the success of the entire hotel.
Keys to my success: Be committed and passionate about everything you do—set high expectations and don't go half way.
Best work trick I've learned: Have the following day organized before you leave the office the night before.
---
---
Carmen Lozada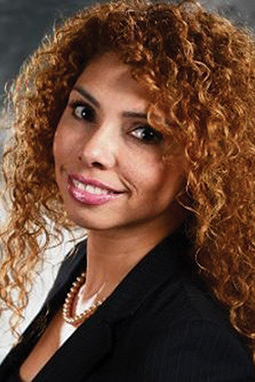 Job title: Regional director of sales
Company or organization: Barcelo Hotel Group in Hampton, Virginia
What I love about my job: The most enjoyable aspect of my job is the opportunity to build relationships and connections with a diverse group of people. I also love serving others, developing and training leaders, and learning about different views through my travels.
First job: My first job in the hotel industry was as an accounting clerk in the San Juan Hotel & Casino in Puerto Rico. I wore a suit on my first day of the internship—they knew I meant business and immediately hired me.
Keys to my success: Maintaining a positive attitude, effective communication, networking, perseverance and taking the time to do it right from the start have been essential elements to success in my life. Also, appreciating the value of people at all levels of an organization. Everyone's job is important to overall success.
Best work trick I've learned: The most valuable lesson has been learning to listen, to hear and to understand people instead of responding.
---
Jill Stark, CCTE, CGMP, CMM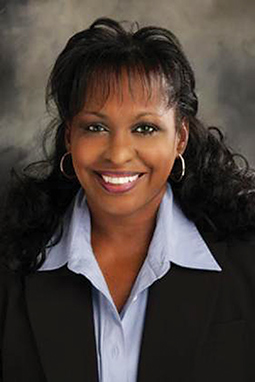 Job title: Senior conference planner
Company or organization: Lawrence Berkeley National Laboratory in California
What I love about my job: Ever since I was a young girl, planning neighborhood carnivals and birthday parties, I've had a passion for planning events. No. 1 for me is interacting with my clients and industry partners. In addition, event planners are in the creativity business. I love incorporating my creativity into my work. Creative people believe in the possibility of the impossible. I am consistently challenged to learn more, do more and share more.
First job: EG&E Energy Measurements—I was formerly a United States national defense contractor and provider of management and technical services.
Keys to my success: I believe that if we all really take the time to invest in ourselves—our work ethic, discipline, perseverance, strengths and areas of improvement—then we can influence a much greater value to our team, colleagues and peers.
Best work trick I've learned: Mobile apps! To simplify my complicated workflow and stay organized, there is no better friend than the Evernote app.
---
Annette Suriani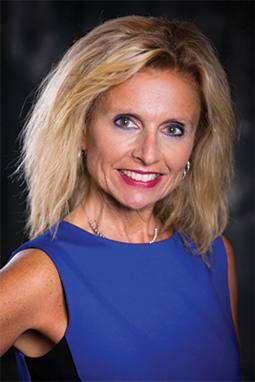 Job title: Chief meeting strategist
Company or organization: AMS Meetings Solutions in Fairfax, Virginia
What I love bout my job: Because I am an independent planner, I love the ability to work with groups that I feel passionate about. I understand—even believe in their mission and want to help advance it. I enjoy working with a diverse group of people and seeing something build from just a concept.
First job: My first job was working at Photo Drive Thru in high school and my early college years. Good thing I didn't make that my career—so few people use cameras and develop film any more. My first industry job was with the Cosmetic, Toiletry and Fragrance Association.
Keys to my success: "Whatever it takes to get the job done" is my philosophy. I may not know everything, but I usually know people who know what I don't.
Best work trick I've learned: I've discovered that there are no tricks in what we do. It's all about focus, working with people and delivering an outstanding product.
---
Carla Trine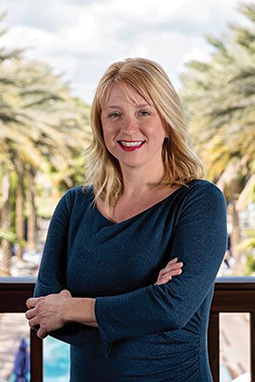 Job title: Senior sales executive
Company or organization: Gaylord Palms Resort & Convention Center in Kissimmee, Florida
What I love about my job: The amazing people I get to work with both at the hotel and in my market. I've developed some great friendships along the way.
First job: Front desk agent Keys to my success: Being sincere and kind. I believe people can tell when you are sincere about doing the right thing, for the right reasons. Being kind to everyone. Well, because that's just what you should always do. I started at an entry-level job in the industry and I always remember that it takes everyone in the building, from housekeeping to the dishwasher, doing their part to make each meeting a big success.
Best work trick I've learned: In building relationships, being transparent and sincere has been my greatest tool. When you are honest and open with your teammates, clients and co-workers, it makes taking care of sticky situations that may arise much easier.
---
Kira Wisniewski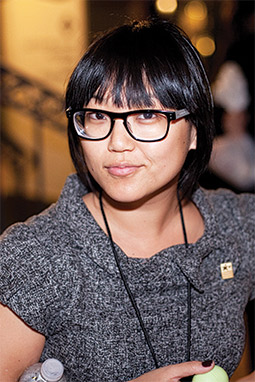 Job title: Director of operations
Company or organization: National Women's Studies Association (NWSA) in Baltimore
What I love about my job: My team is my favorite part of my job! The total staff at NWSA is a team of three. Our size allows us to be nimble. And since our squad is so small, it enables me to have direct interaction with our members.
First job: My first job was working retail at the mall. At the University of Miami, I kept a retail job at Urban Outfitters, along with a full course load, a work study, an internship and a board position at the college radio station. Being involved with that array of activities and commitments honed my time-management and organizational skills, and gave me early exposure to working with a variety of people. All are skills I rely on in meeting planning.
Keys to my success: Time management, organization and ability to add fun.
Best work trick I've learned: My antidote to procrastination is a tip from Ernest Hemingway: "The shortest answer is doing the thing."
---
Melisa Zackery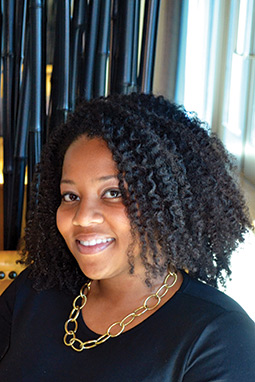 Job title: CEO and founder
Company or organization: Unlimited Possibilities Co. in Washington, D.C.
What I love about my job: I am in the industry of people. This is definitely not a job, but my life's passion. I love meeting and engaging with people from all over the world and being able to create an event that they will enjoy and form lasting memories.
First job: My first job was in high school, where I was a peer educator who spoke to youth in group homes or in the juvenile system about making wise decisions and living healthy.
Keys to my success: With over 13 years being in the meeting industry, I believe the keys to my success have been to love what I do, be persistent, to always be open to learn, to grow and to listen more than I talk. Your clients will always tell you what they want, if you know what questions to ask and how to listen.
Best work trick I've learned: I wouldn't consider this a trick but I make it a point to be solution-oriented and always be honest and transparent through the whole process. Our goal is to get the job done, and I am never too "big" to do the smallest job to make sure it happens.
---
Further Reading:
Smart Women 2017: Industry Leaders
Smart Women 2017: Entrepreneurs