Cinco de Mayo has arrived—it's time to pull out those sombreros and infuse your event with the spirit of Mexican culture! The traditional lime, salt and tequila combo will get any fiesta going, but these Mexican-inspired cocktails will add a little more flair to your event. Feliz Cinco de Mayo, salud!
1. Paloma
Although paloma has tart undertones similar to the margarita, the bubbly beverage deviates enough to be own Mexican classic. Its fizz offers a smooth and light tequila drink option.
Ingredients
2 oz. mezcal or tequila
2 tsp. lime juice
2 oz. grapefruit soda
1 lime wedge (garnish)
Kosher salt for rim (optional)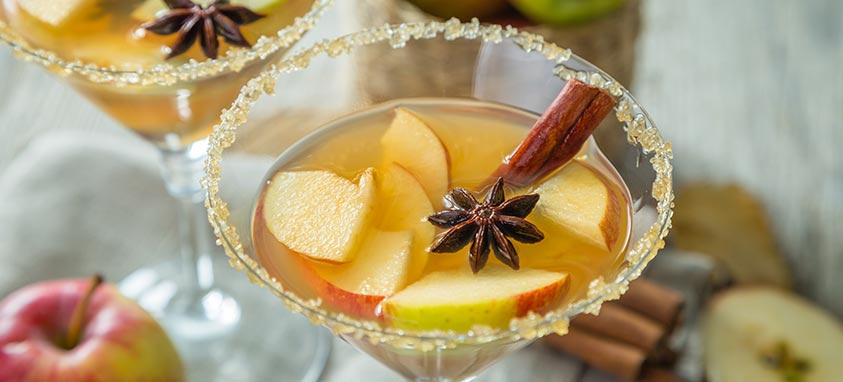 2. Chimayo cocktail
The chimayo cocktail was created in 1965 by a restaurant owner in Chimayó, New Mexico. The crisp apple taste is highlighted by sweet and sour flavors in this juicy cocktail.
Ingredients
1.5 oz. tequila
2 oz. apple cider or unsweetened apple juice
2 tsp. cinnamon sugar
1.5 oz. fresh lemon juice
1.5 oz. crème de cassis
1 apple slice (garnish)
3. Mexican Chocolate Shots
Chocoholics rejoice! These shots are a decadent way to satisfy your sweet-tooth while keeping the party going through dessert. The Mexican spice and sugar pairing is guaranteed to ward off drowsiness.
Ingredients
1 oz. chocolate liqueur
1 oz. heavy cream
3 tsp. amaretto-flavored liqueur
2 tsp. unsweetened cocoa powder
3 tsp. vanilla-flavored vodka
Whipped cream (chocolate or regular)
1 tsp. ground cinnamon
1 tsp. cayenne pepper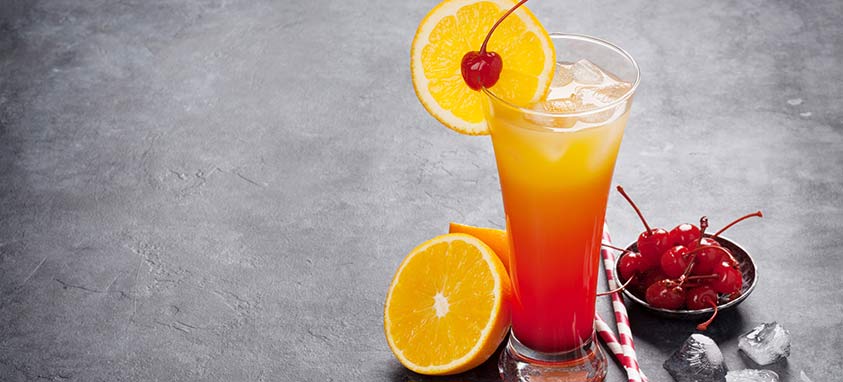 4. Tequila Sunrise
A Mick Jagger favorite, Tequila Sunrise is bright and colorful like a sunrise. It's a refreshing choice for brunches or a scorching hot day.
Ingredients
1.5 oz. tequila
5 oz. fresh orange juice
1.5 oz. grenadine syrup
1 orange slice (garnish)
1 maraschino cherry (garnish)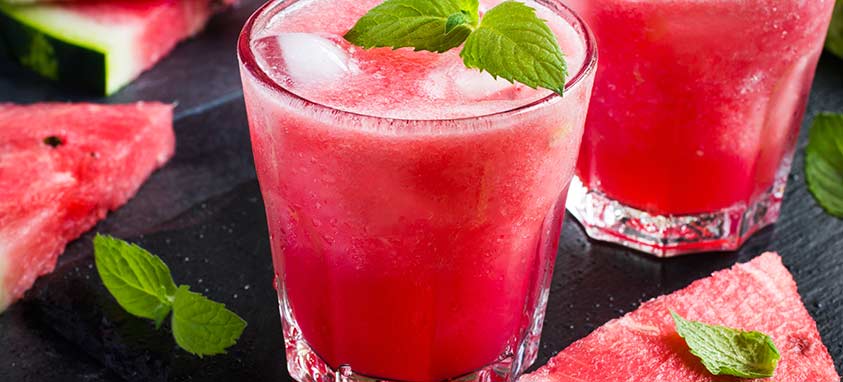 5. Firecracker
Much like the name implies, this cocktail has a spicy kick to it. Watermelon chunks and rum give the Firecracker hints of tropical flair.
Ingredients
4 watermelon chunks
3 oz. rum
1 oz. triple sec
1.5 oz. lime juice
1 oz. simple syrup
2 tsp. cayenne pepper
6. Mexican Martini
Mexican Martinis are hugely popular in Austin, Texas. Adding fruit juice, tequila and extra brine allows the spin-off it to identify as a Mexico-inspired beverage.
Ingredients
Salt (optional, for rim)
2 oz. Reposado Tequila
1 oz. triple sec
1.5 oz. fresh lime juice
1 oz. fresh orange juice
2 tsp. agave nectar
1/2 oz. olive brine
2-3 olives
7. Prickly Pear Cactus Margarita
This margarita gets its stunning plum hue from the prickly pear cactus, which has been a signature Native American food for centuries. The drink is as pretty as it is invigorating.
Ingredients
2 oz. tequila
2 oz. sweet and sour mix
Coarse salt (optional, for rim)
1 oz. triple sec
1 oz. lime juice
1 oz. prickly pear syrup
8. Michelada
Also known as a "Mexican Bloody Mary," the Michelada is the best route to elevating your beer. Much like the original Bloody Mary, it is an acquired taste that a distinctly satisfying feeling.
Ingredients
12 oz. Mexican beer
3 oz. clamato or tomato juice
3 tsp. hot sauce
2 tsp. worcestershire sauce
2 tsp. soy sauce
2 oz. fresh lime juice
Mexican seasonings or salt (optional, for rim)