Hotels continue to cater to consumers by updating technology, allowing mobile devices to control tech from check-in to room keys, reports The American Hotel & Lodging Association's (AHLA).
AHLA's new Lodging Survey, funded by the American Hotel & Lodging Educational Foundation (AHLEF), assesses forward-thinking guest services, sustainability and technology in order to understand how hotels continue to grow and advance assistance.
"The hotel and lodging industry is paving the way in innovation as evidenced by STR's latest trend survey," said Chip Rogers, president and CEO of AHLA. "We continue to be laser-focused on meeting the dynamic and diverse desires of consumers, focusing on service and guest experience, as well as developing and enhancing our properties and workforce."
More: CVBs Deploy 007 Tech to Help Planners
The survey is conducted every two years with partner STR, an industry consultant that provides data benchmarking, analytics and marketplace insights for global hospitality sectors.
Millennials' Opinions Matter
As millennials continue to enter the hospitality industry, hotels have begun accommodating the younger generation. Something more than 10 percent of luxury, upscale and midscale properties that responded said they have been adding communal living spaces to help to increase the sense of community millennials crave. Benchmark's observational survey, "Top Ten Meeting Trends for 2019," also affirmed that sharing economy is leading to reduced single room requests.
Wellness is also a top priority for millennials; keeping up with their health regimen on the go, including exercise and healthy eating, has become more prevalent. In response to this, hotels are offering grab-n-go marketplaces—available in a third of hotels around the country—and healthy dining options at higher end hotels.
Rising Sustainability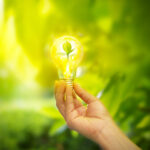 In recent years, Green Certifications are increasingly important to travelers. As of April of 2018, only five LEED Platinum hotels existed, though 25 percent of domestic properties had received a Green certification, up from 16 percent in 2016. Aiding in this shift are linen and towel reuse programs—in 94 to 99 percent across chain hotels, and 83 percent in independent hotels—as well as water saving programs, with about two-thirds of hotels within all chain scales participating in the effort.
Technology Continues to Grow
From virtual concierges to robots delivering towels to your room, technology continues to reign supreme in trends reports. Smart rooms are becoming increasingly common, with hotels racing to keep up with growing tech improvements for the consumer experience.
More: Virtual Concierges Are Here and At Your Service
What's currently trending: moving to mobile. Hotels have begun upgrading their hotels to accommodate mobile devices as room keys and check-in/ check-out tools. In fact, using mobile devices for services reached 40 percent adoption in 2018, up from 35 percent in 2016. Using mobile devices as room keys more than doubled in percentage—in 2018, 17 percent used the service, compared to 2016's six percent.