TWT: This Week in Travel
Covid-19 Recovery Roundup
Just in time for the second season of CNN's smash hit, "Stanley Tucci: Searching for Italy," the country has announced a relaxation of Covid restrictions.
Italian Health Minister Roberto Speranza wrote on his Facebook page that, "starting from March 1, for arrivals from all non-European countries, the same rules already established for European countries will be in force."
A vaccination certificate, recovery certificate or negative test result will now be enough for entry into Italy from March 1 forward.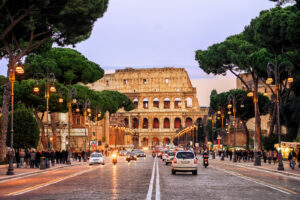 Currently, arrivals from non-EU countries need to show proof of vaccination or recent recovery plus a negative test result but that will change on the activation date.
Caribbean countries Bermuda, Jamaica and Grenada have all announced new arrival protocols. Bermuda has announced that as of March 7, unvaccinated travelers 12 or older will not be allowed into the country.
Visitors must provide proof of being vaccinated along with a negative antigen or PCR test taken within two days before arrival. These must be loaded to an official authorization form 24 to 48 hours before arrival. The form was previously $75 but has been reduced to $40 and will include pre-return flight testing, if necessary.
Read More: Comingle in the Caribbean at 4 Renovated Resorts
The Covid test on arrival will be eliminated along with tests on days four and 10 of a traveler's stay.
Bermuda's definition of fully vaccinated is having received a full course of a Covid-19 vaccine (one or two doses) with at least 14 days having passed since the last dose and before arrival in Bermuda.
Visitors under 12 years old do not need to be vaccinated if they are accompanied by vaccinated family members. Vaccinated visitors who have recently recovered from Covid but test positive on a PCR test will not be allowed to enter. Unvaccinated cruise passengers will be forbidden to disembark.
The current regulations for vaccinated visitors will remain in effect until March 7.
Grenada has updated its travel protocol to say that travelers must have a negative PCR test or an NAAT test taken within three days of arrival in Grenada or a rapid antigen test taken within one day of arrival.
Jamaica has amended its protocols to say that international travelers will no longer be required to obtain travel authorization to enter. Travelers 12 or older will only need a negative Covid antigen or PCR test within 72 hours before travel. There will also be no travel-related quarantine measures.
Delta's CEO Ed Bastian Pushes National No-Fly List
In an op-ed piece in the Washington Post, Delta Air Lines' CEO Ed Bastian has pleaded for a national "no-fly" list.
"As the nation transitions to a 'new normal' of managing the virus and as the airline industry gears up to accommodate the influx of passengers, it's critical that we have all the tools available to mitigate in-flight misconduct," he wrote.
Bastian proposed that any person convicted of a crime because of an onboard disruption be added to a "national, comprehensive 'no-fly' list of unruly passengers."
There were 5,891 incidents of onboard disruption in 2021, according to the Federal Aviation Administration (FAA). The organization says that three quarters of those related to the federal mask mandate.
Christopher Elliott, editor of Elliott Confidential and a consumer advocate for travelers, told Smart Meetings that, "a federal no-fly list is the worst idea to come out of the airline industry since ancillary fees. It bypasses the criminal justice system and federal laws already put in place to punish the rare, disruptive passenger. It could permanently cut off essential air service to anyone who does not mindlessly obey the orders of their flight crew."
Air Canada Adds New Routes Amid Recovery Rule Relax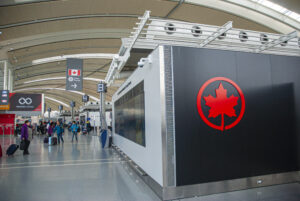 Air Canada has announced the launch of four new U.S. routes this summer and the restoration of service to 41 routes that were previously flown or announced prior to the pandemic.
The restoration will boost North American capacity back up to 90 percent of pre-Covid levels.
The new routes include twice-daily Montreal-Atlanta and Montreal-Detroit service beginning June 1 as well as service between Toronto and Salt Lake City and between Vancouver and Austin. Air Canada said they will fly Toronto-Salt Lake City three times per week beginning June 2 and Vancouver-Austin four times per week beginning June 1.
Read More: Toronto: Canada's Downtown Welcomes Diversity
The restored U.S. routes will include 10 connecting American cities to Toronto, seven that connect to Montreal, three to Vancouver and one each to Ottawa, Edmonton, Halifax and Calgary.
On Feb. 28, Canada will also be easing entry requirements for vaccinated travelers, allowing them to use the less expensive rapid tests instead of the more expensive molecular tests previously required. They will also relax the random testing of travelers that had been in place throughout the winter.
Various news services including the Canadian Broadcasting Company have reported that Ottawa is close to ending the testing requirement for fully vaccinated Canadian travelers (not U.S. travelers, as yet).
Jim Byers, former travel editor of the Toronto Star and founder of JimByersTravel.com, told Smart Meetings:
"It's a real sign of confidence in the market for late spring and for the summer. The Canadian government recently announced new travel rules for incoming passengers and drivers, both foreign residents and Canadians.
"The current rules say anyone coming into the country, citizen/resident or not, must present a negative PCR or molecular-style Covid-19 test taken within 72 hours of their scheduled departure, or within 72 hours of their arrival at a land border crossing. Those tests can be hard to find and quite expensive; often $200 USD or more, which is more than $250 Canadian dollars.
"That kind of money strongly discouraged Canadians from travel, as did the government's general advisory against non-essential travel. The federal government last week said it's withdrawing the "do not travel" advisory, which is an important psychological barrier for a nation of (mostly) rule followers.
"Bigger still was the news that, as of February 28, people coming into Canada can present a negative rapid antigen test instead of the PCR-style or molecular test. Rapid tests are much easier to arrange overseas and a fraction of the cost; maybe $25 USD. Together, those changes make a big difference in how Canadians approach travel. Agents tell me they're busier already, and they're predicting a pretty good spring and summer."