Editor's note: This Week in Travel (TWT) is your essential guide to smoothing the road from here to there for your attendees and yourself.
Italy Relaxes Entry Rules, Saint Lucia and New Zealand Announce New Protocols
Italy has ended the requirement for pre-arrival testing but only for travelers who can prove they have been fully vaccinated within nine months or have received a booster shot.
Unvaccinated travelers can show proof of recovery from Covid within six months or show proof of negativity with a PCR test taken 72 hours before their trip. A passenger locator form to enter and a digital super green pass is required for stays in hotels or dining in restaurants. Masks are still required for all in indoor environments.
New travel protocols have been announced for Saint Lucia under the branding: "Seamless Saint Lucia." Changes include fully vaccinated travelers and in-transit passengers ages 5 and over must have a negative rapid Covid-19 antigen test or a Rapid Covid-19 PCR test taken one day prior to entering Saint Lucia. They also have to provide a negative RT-PCR Covid-19 test taken up to five days before arrival.
Unvaccinated travelers need to present a negative RT-PCR Covid-19 test taken up to five days before entering Saint Lucia. Travelers are required to register information and upload test results before travel at stlucia.org/covid-19. On completion, they will receive an automatic 'ready to go' email. The previous two-step approval process is no longer required for boarding.
New Zealand has announced the removal of self-isolation requirements for vaccinated New Zealand travelers arriving back in the country. Borders reopen to American travelers in July. The country has also moved forward its opening to returning New Zealanders to March 4.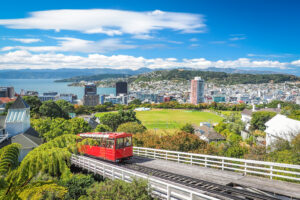 Travelers will still be required to have a negative pre-departure test and undertake two rapid antigen tests on arrival and at day 5/6. Anyone returning a positive result will be required to report it and isolate for the same period as a community case.
Hawaii will lift its Covid-19 quarantine requirement for travelers on March 26. This will mean that arrivals will no longer need to show proof of vaccination or a negative PCR test to avoid sequestering themselves for five days. There is no other state in the U.S. that had a quarantine requirement of this kind.
The move comes as Hawaii County's Thirteenth Supplementary Emergency Proclamation lifts, which also means an end to limits on gathering sizes for indoor and outdoor facilities and venues.
Read More: Oahu Festivals Welcome Visitors in 2022
IATA Expects Full Return to Traveler Numbers
The International Air Transport Association (IATA) expects that overall traveler numbers will reach 4 billion in 2024, set to exceed pre-Covid-19 levels (103% of the 2019 total).
Expectations for the shape of the near-term recovery have shifted slightly, reflecting the evolution of government-imposed travel restrictions in some markets," said the organization in a release. The overall picture presented in the latest update to IATA's long-term forecast, however, is unchanged from what was expected in November, prior to the Omicron variant.
"The trajectory for the recovery in passenger numbers from Covid-19 was not changed by the Omicron variant. People want to travel. And when travel restrictions are lifted, they return to the skies. There is still a long way to go to reach a normal state of affairs, but the forecast for the evolution in passenger numbers gives good reason to be optimistic," said Willie Walsh, IATA director general.
The organization is also calling for the removal of all travel barriers (including quarantine and testing) for the fully vaccinated with a WHO-approved vaccine; pre-department antigen testing to enable quarantine-free travel for non-vaccinated travelers; removing all travel bans and accelerating easing of travel restrictions "in recognition that travelers pose no greater risk for Covid-19 spread than already exists in the general population."
Read More: TWT: Delta Pushes No-Fly List, Some Travel Advocates Push Back