A lot has changed in two years since the actors Tom Hanks and Rita Wilson announced they had contracted what was then known as novel coronavirus on a film set in Australia. What hasn't varied is the desire around the world to visit California for business, pleasure or both.
At Outlook Forum, Visit California's recent conference for travel industry professionals, research showed that the Golden State continues to appeal to attendees. Analytical and anecdotal feedback explained the interest. Visit California's Travel Stories site has logged more then 43 million impressions, four times more than all other states combined, reported Caroline Beteta, CEO of Visit California.
A fall 2021 survey by The Conference Board of Canada found that while sunny destinations are still favorites—Florida, California, New York, Arizona and Hawaii are the top 5, Florida and Arizona are down from their previous highs.
A View from Meeting Planners: Winning Strategies in Destination Marketing, a report by Development Councilors International (DCI), attributed the new priorities to an emphasis on the four Ps—personal connection, proximity, pandemic management and price.
Global Perspectives
Leaders from around the world shared how potential visitors are seeing the United States and California.  Martin Walter, managing director with Visit California Germany, Austria & Switzerland, said California was seen as role model for following rules. He said the brand of the state was "polished" because it took a cautious approach to mask mandates and quarantines during much of the last two years.
Some potential attendees are still wary of variants and protocols. A year ago, research showed that many thought California was less ready to welcome visitors than Florida.
"That disparity has been eliminated," Beteta said, pointing to an information campaign framing California's cautious approach as a responsible action that resulted in one of the highest vaccination rates (83% of those over the age of 5 have received at least one dose) and conscientious practices in public places.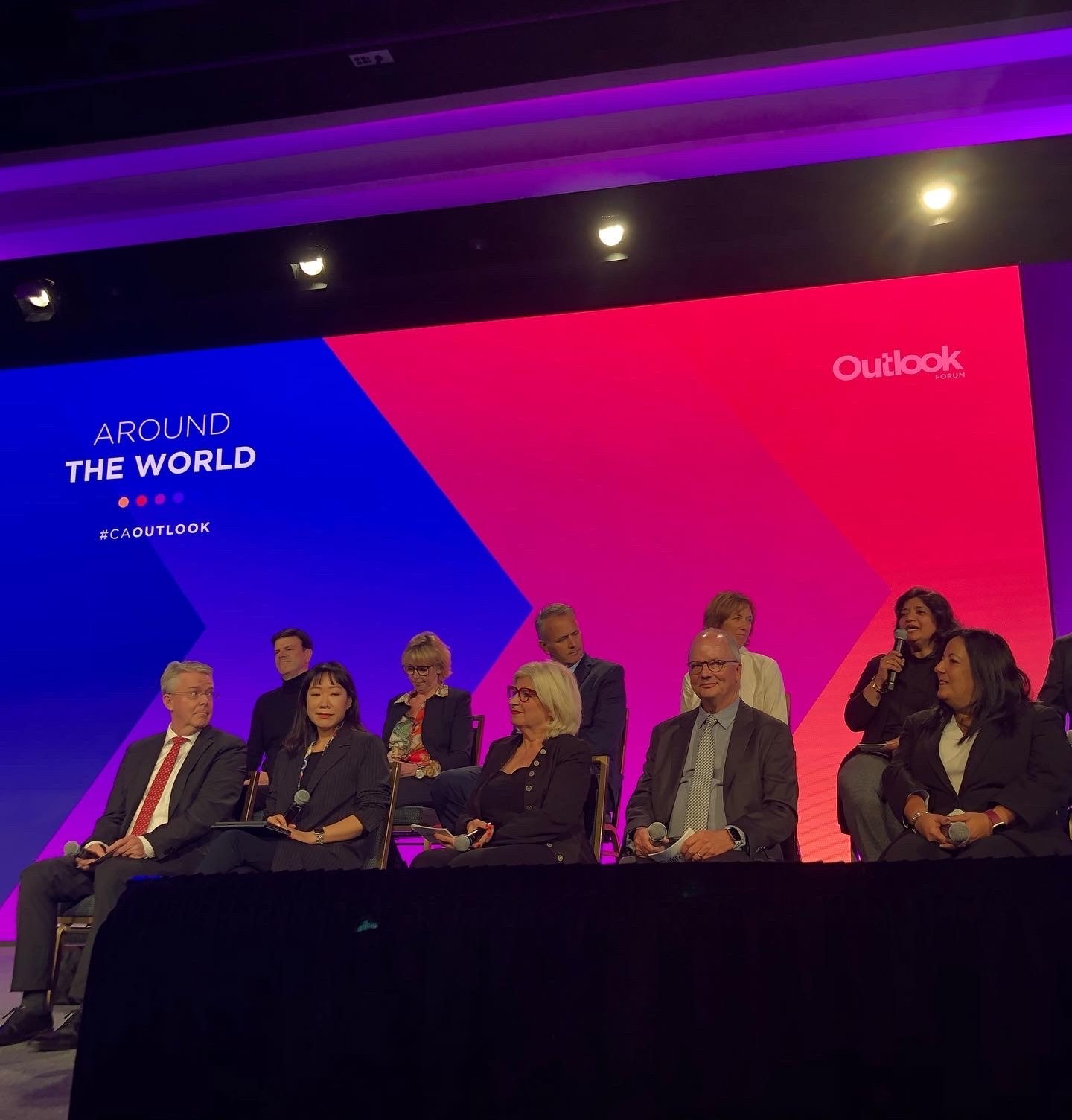 Alex Pace, managing director with Visit California Mexico also stressed the importance of California's focus on safety. "The border remained open during the entire pandemic and remains the largest generator of MICE business in Northern Hemisphere," he said.
Meetings are similarly crucial north of the California border. Andrew Levine, managing director with Visit California Canada, stressed that MICE (Meetings, Incentives, Conferences & Exhibitions) is a crucial part of the travel mix as the two countries are intertwined with associations, "It is really one market for meetings," he said.
Read More: Southern California Experience Proved #Meetingprofs are Unstoppable
Future Positive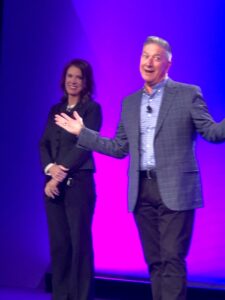 Visit California's Recovery Research Dashboard found that more than four out of five (85%) California travelers said they are in the "ready to travel" mindset and 72% are "excited" to travel.
That pent-up demand was evident at hotels all over the state. In mid-February, occupancy was 66%, down only 9% from the same week in 2019. However, revenue was up. ADR was 10% higher than the same time in 2019.
That wanderlust may be partly due to a desire by many to make up for lost vacations. Guy Chambers, managing director of Visit California United Kingdom spoke for many destinations on the panel when he explained that people are looking to book their GOAT (Greatest of All Time) trip as soon as they are able after accumulating wealth during the lockdown.
"It's bucket list time," echoed Mia Hezi, managing director with Visit California Italy.
That desire to get out of the house—and out of the country—is resulting in new flights out of a number of countries including Canada, India and The Netherlands, reported Karin Gert Nielsen, managing director with Visit California Scandinavia & Finland.
Irene Lee, managing director with Visit California South Korea, explained that residents there are making up for postponed honeymoons and anniversaries and looking for destinations and venues with high safety standards.
While international travel—and the gateway city traffic that goes with it—isn't expected to fully recover to pre-pandemic spending until 2024, January consumer sentiment saw likelihood to visit California was highest in Australia, Canada, Germany, Mexico and the United Kingdom.
Read More: Sandy Toe Treatment on California's Coast
"We have to be ready for whatever happens and meet consumers wherever they are," Beteta said. "The California Dream is alive and well and the pandemic made our industry more relevant than ever before. We just have to be bold."
SF Travel CEO Joe D'Alessandro seconded the optimistic approach. "Everything is still here: the natural beauty, the setting on the Pacific Ocean, the cable cars, the unique neighborhoods, the culinary scene, the arts and culture are back. "The city always comes back better and more alive," he said.
The Road Ahead
Flexibility and price will be the variables most watched by meeting professionals according to a recent survey of 300 U.S. and Canadian meeting planners. Daniella Middleton, senior vice president with New York City-based DCI, which produced the A View from Meeting Planners: Winning Strategies in Destination Marketing study, said cancellation policies are now a top concern for planners, with 75% saying they considered that line item before any other pandemic-related issue.
One constant was the importance of budget. The costs of meeting spaces and hotel rooms in destinations remained the most important factor for business event planners, with health protocols ranking only fourth.
The report predicted smaller, regional meetings in the short-term with corporate travel restrictions as the biggest barrier to returning to meeting. For associations, testing requirements to enter the U.S. (and other countries) will impact decisions to host outside of Canada. The same is true for potential attendees from Canada who often have to cover the responsibilities of testing themselves.