One of the first big conventions to return anywhere in the world after the Covid pause was Informa Market's World of Concrete show in June 2021 at the expanded Las Vegas Convention Center. Six months later, almost 37,000 construction and masonry professionals returned to their normal slot in January of 2022. The show took over 632,000 sq. ft. in the still shiny space to learn about new equipment, techniques and trends from more than 1,100 vendors.
Planning two mega-shows back-to-back during a pandemic was a learning experience. We asked pioneering meeting planner Jackie James, World of Concrete group director, for tips from her boots-on-the-ground experience.
"Our audience needed the show; the industry wanted to meet," she said. A number of factors, including the arrival of the Omicron variant, made the event smaller than it normally would have been.
First, they had just met in June at the postponed 2021 event, but summer is the busy season for attendees who need to get the job done while the sun shines, so they were eager to get back on track. "I still can't believe we turned around and did it all again in six months," James said.
Read More: Live Shows in Las Vegas Are Back and Beckoning
All-Day Education
The expanded venue was a hit with attendees. They leveraged the convenience of the new food court, sweeping lobby, LED signage wall and, of course, Las Vegas Convention Center Loop tunnel, an engineering marvel everyone at the event appreciated for the sophisticated machinery and techniques required. "It is a very cool way to get around," she said.
Despite the lower overall numbers, 11,000 classes were sold out as people were looking to increase their skills. Vendors said they were just happy they could be there. In a nod to the viability of the trade show in the future, 150 were first-time exhibitors.
"We are thrilled with the positive feedback we've received from our community, buyers and suppliers alike, and look forward to seeing a wealth of new business partnerships and industry innovation," James said. "A lot of business gets done at these events," she added.
A lot of good work gets done, too. The Concrete Industry Management (CIM) program returned to holding its Silent & Live Auctions, generating an all-time record of more than $1.74 million raised from the live auction and online contributions, to provide students with a four-year Bachelor of Science degree in Concrete Industry Management.
And a fun bricklayer competition crowned new winners after a pair of masons succeeded in laying 730 bricks in one hour.
Read More: Tales from Las Vegas: Jewelry Trade Shows and LVCC's Comeback
A Sustainable Focus
A major emphasis in partnership with HILTI was on sustainability with product and equipment updates to reduce a project's carbon footprint and increase contractor productivity. Content focused on inspiring sustainable development, environmental responsibility, and social responsibility to help shape the concrete industry for a sustainable future. James estimated that the renewable electricity used to power the show saved an estimated 204 tons of carbon dioxide equivalent.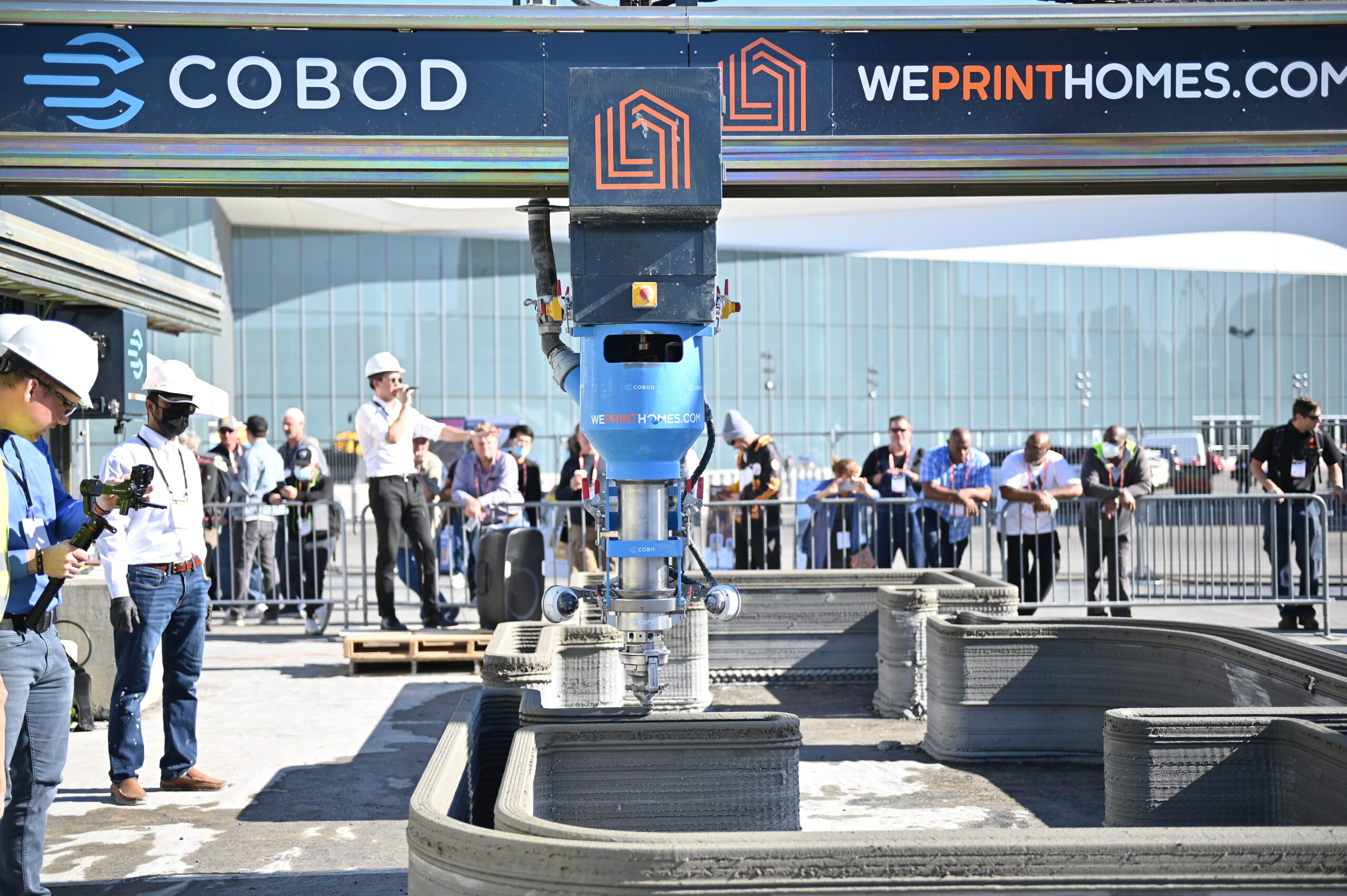 Classes and demonstrations, many of which were staged with actual machinery outside, included 3D printing in concrete construction, women in construction, waterproofing solutions, new battery, material and data management systems.
Smart Tip
We asked James for the biggest lesson from the early return to conventions. Know your audience and communicate frequently with them using email and social media, however your group interacts, she said.
That requires working closely with the venue and the destination to understand what is required. When things such as restrictions are changing quickly, they need to know what to expect. Mask requirements were removed in Nevada just before the event, but to be safe, the show retained three-foot distances and staged as many demos and activations outside as possible and asked, but didn't require, mask-wearing indoors.
The convention center helped with protocol-friendly, individually packed and served food preparation.
James shared that both events were emotional. "It's all about the people you work with and allowing them to do what they do well," she said. "It is a human endeavor. Vendors and attendees all expect you to deliver so that inspires us to find ways even in difficult circumstances. We value the ability to do this even more after not being able to meet for so long."