Editor's note: This Week in Travel (TWT) is your essential guide to smoothing the road from here to there for your attendees and yourself.
The Bahamas Cuts Covid-19 Test Requirement
In a much-anticipated move, the Government of the Bahamas announced this week that fully vaccinated travelers would no longer be required to submit pre-travel Covid-19 testing to enter the country.
However, all unvaccinated travelers aged 2 and older will need to get a negative Covid-19 test (either negative RT-PCR or Rapid Antigen test) taken no more than three days before travel to the Bahamas. Negative test results must be shown at check-in prior to travel.
The change goes into effect Sunday, June 19.
"The Bahamas is adapting to the continued evolution of this pandemic. We want to streamline the entry process for travelers as much as possible, all while ensuring we are protecting public health," said the Honourable I. Chester Cooper, Deputy Prime Minister and Minister of Tourism, Investments & Aviation in a released statement. "We hope the changes to the pre-travel testing requirements combined with the elimination of the Travel Health Visa will reduce friction for travelers and further the recovery of our tourism sector."
Read More About the Bahamas: Season Ticket: Island Meetings
Choice Hotels Acquires Radisson Hotel Group Americas
Choice Hotels International Inc. announced that they've entered into a definitive agreement to buy the franchise business, operations and intellectual property of Radisson Hotel Group Americas for roughly $675 million.
The move adds 624 hotels and about 68,000 rooms to Choice's portfolio in the upscale and core upper midscale hotel segments, with a focus on the West Coast and Midwest. In a release, Choice said the move would make it easier to "expand Choice Hotels' presence to additional locations in Canada, Latin America and the Caribbean."
Travel Ad Survey Highlights High Tech and Bleisure Trends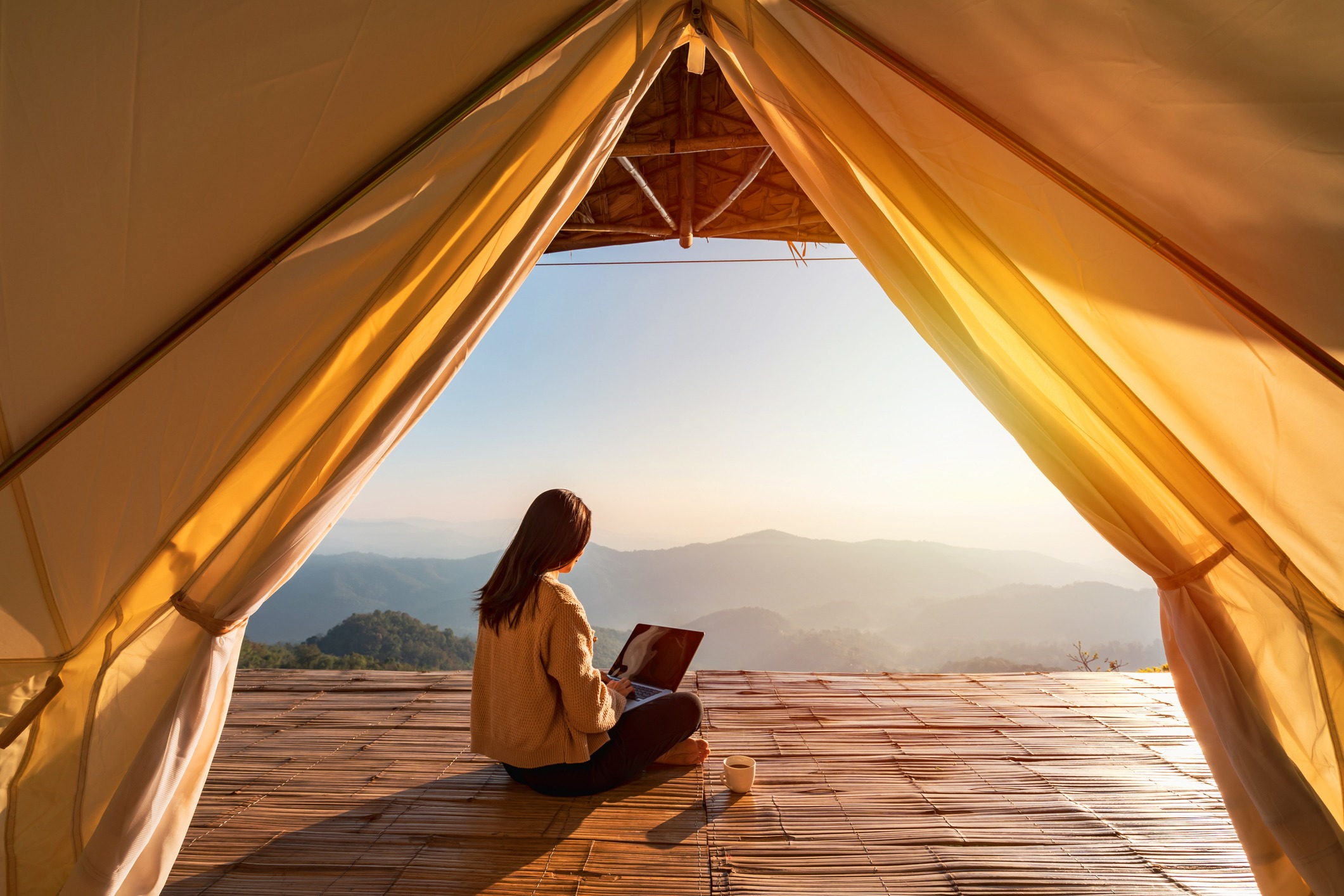 A new survey by AdTheorant/Harris Poll Survey Data designed for travel advertisers highlights travelers' preferences in trends and technology of interest to both meeting planners and suppliers.
The survey results just released found that "travelers are interested in new types of travel as well as emerging technologies."
These include:
79%: Microcations (i.e., a short leisure getaway, no more than four nights)
69%: Second-city travel (i.e., traveling off the beaten path, swapping a destination for a lesser known but similar alternative)
67%: Ancestry travel (i.e., visiting a destination based on family history/roots)
67%: Cash-free travel (i.e., traveling without cash)
54%: Solo travel (i.e., going on vacation alone)
54%: Motion-based travel (i.e., trips that involve motion and physical activities such as biking or cycle-based trips, bike-to-boat vacations, swim tours, etc.)
54%: Eco-tourism (i.e., travel that conserves the environment and improves the well-being of local people, including carbon credits when booking a flight, renting an electric vehicle, volunteering, etc.)
51%: Group retreat travel (i.e., wellness retreat, corporate retreat, music festivals)
46%: Bleisure travel (i.e., combining business and leisure travel in one trip)
The survey also found that travelers are interested in the following emerging technologies that can enhance the travel experience:
66%: Virtual guides for tourism (i.e., a virtual guide that can be accessed via mobile device to provide information about a destination, such as nearby activities, restaurants, and attractions)
66%: Smart hotel rooms (i.e., a hotel room that includes 'smart' electronic devices to help guests control lights, room temperature, tv, etc.)
64%: Digital ID (i.e., adding a driver's license/state ID to a smartphone digital wallet to use as ID while traveling, for example, at TSA checkpoints)
60%: Biometric check-in at airports (i.e., using facial recognition technology to check in at gates and board a flight instead of using a boarding pass or mobile device to check in)
60%: Recognition technology at hotels (i.e., using biometrics, such as facial, voice or fingerprint recognition, to make guest interactions like checking in at hotels, opening hotel room doors, paying for stuff at the hotel more efficient)
51%: Internet chatbots while booking travel (i.e., to assist with the travel booking and reservation process or to help find and book tours/excursions)
50%: Robot concierges (i.e., either a physical robot or virtual assistant that sits at the hotel reception desk to assist guests such as providing info on nearby attractions, booking activities, serving food/drinks)
Read More: Automation in F&B Inches Closer to Domination
Meetings takeaway: Travelers are increasingly comfortable with high-tech interfaces in hotels and beyond. Bleisure continues to be a strong driver for people to leave home for meetings and business. Sustainability has become more than a trend, it is now a standard expectation for travelers.
A whopping 69% of travelers are interested in visiting "second-tier cities."