Rendering courtesy of LAWA
Los Angeles International Airport (LAX) broke ground on a $1.6 billion midfield passenger terminal Monday that will provide 12 aircraft gates, as well as lounges, retail stores, restaurants and a state-of-the-art baggage system.
Midfield Satellite Concourse will be built just west of Tom Bradley International Terminal, which underwent a $2.1 billion renovation and expansion that was completed in 2015. A 1,000-foot passenger tunnel with moving walkways will connect the new five-story concourse to the Bradley terminal.
The new terminal, which is expected to be finished in late 2019, is intended to address the growth at LAX and reduce use of its outer gates, where passengers exit planes onto the tarmac and take buses to the Bradley terminal.
Midfield's gates will help provide space for places during ongoing upgrades of other terminals. The largest commercial planes, such as Boeing 747-8 and Airbus A380, will be accommodated at two of the gates. Seven more gates could be added to the 12 during a planned second phase of construction.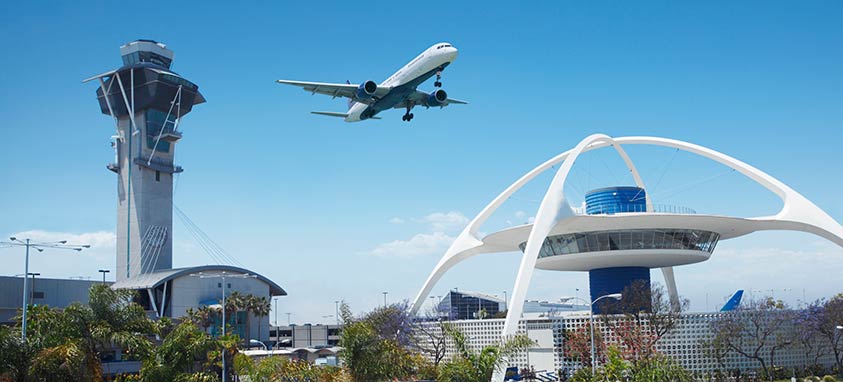 The concourse is part of a $14 billion modernization project that includes upgrades for all passenger terminals, airfield improvements, a consolidated car rental facility and a transportation hub that will provide light rail service to and from the airport.
LAX is the main West Coast gateway to the United States. It handled a record 80.9 million travelers last year, and the total is expected to reach 98.6 million by 2040. The airport has received low ratings in recent public surveys, however.
Former Mayor James Hahn planned a large development project in 2006, but it was opposed by neighborhood groups. A settlement was reached, allowing for specific "green-light" projects, including the new concourse.