Element Hotels, the eco-conscious brand from Starwood Hotels & Resorts Worldwide, Inc., is staged to become a major player in North America, with more than 22 properties expected to open over the next three years. These cities include meeting destinations such as  Philadelphia, Nashville and Charleston, South Carolina.
Starwood is using the expansion of its Element Hotels as an eco-innovation lab, which is expected to impact sustainability efforts throughout all of the corporation's brands. Most Element Hotels have enough meeting space for small events, serving as a complement to larger nearby meeting properties.
All Element Hotels feature natural light, modern design, healthy options and eco-minded sensibilities. Both the healthy breakfast and evening wine reception are complimentary. Guest rooms include fully equipped kitchens, and bathrooms feature an invigorating rain shower. Element Hotels offer complimentary bikes for getting around town, and its state-of-the-art fitness centers never close.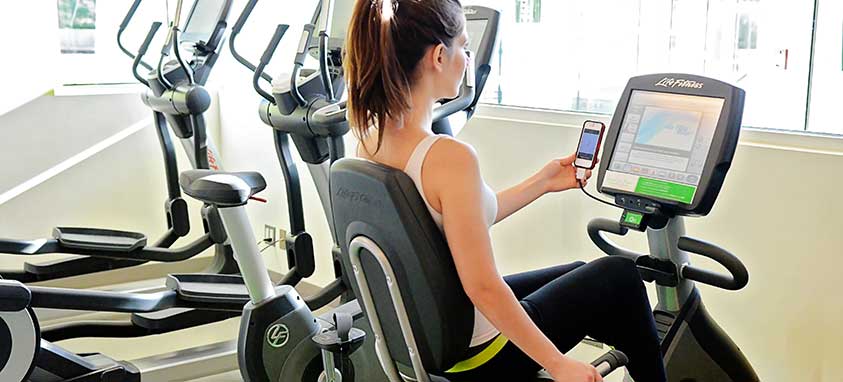 "Element Hotels is experiencing unprecedented growth momentum throughout North America, as well as in a number of key global markets, due to the widespread appeal of the brand's distinct lifestyle positioning," says Brian McGuinness, global brand leader for specialty select brands for Starwood. "Sustainability is no longer optional; it's become a requirement among a growing number of travelers worldwide, and Element is the perfect choice with its clean, modern design and eco-conscious programming."
During the past year, Element Hotels have opened in key meeting cities such as Boston, Miami and Vancouver. That footprint will expand to popular event regions including Chandler, Arizona, San Antonio and Syracuse, New York, by 2018.
Starwood reports that there's increase demand for dual-branded hotel developments featuring Aloft and Element brands in key metropolitan markets. Starwood will open Aloft and Element hotel projects in Syracuse, New York, (Aloft 2016, Element 2018); Austin, Texas (2017); Dallas (2017); Redmond, Washington. (2017); and Charleston, S.C. (2018).
"Element is seeing tremendous success as conditions for new hotel development continue to improve and owners and developers embrace the versatile brand's emphasis on smart, sustainable living," said Allison Reid, senior vice president of North America development for Starwood. "The innovative Element brand has consistently outperformed its competitive set by offering an entirely fresh perspective on reimagined lodging, and we expect it will continue to grow rapidly in both urban and suburban markets throughout North America and beyond."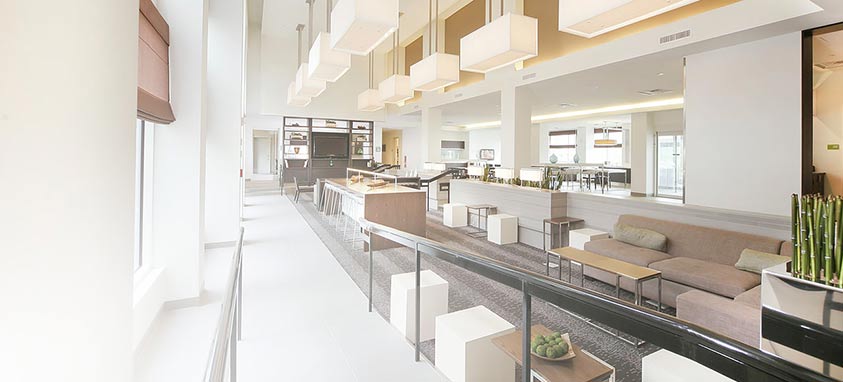 Here are a few key eco-conscious Element Hotels slated to open by the end of 2018:
Element Chandler Fashion Center (Chandler, Arizona)–January 2017
Element Chandler will be next to the Chandler Fashion Center, one of the largest malls in the Phoenix metropolitan area. The brand's first hotel to open in Arizona, Element Chandler will feature 107 rooms and 600 sq. ft. of meeting space, an outdoor pool and a fitness center. The hotel is 10 minutes from Wild Horse Pass, 20 minutes from Sky Harbor International Airport (PHX), and less than 30 minutes from downtown Phoenix and Arizona State University.
Element Dallas Love Field–February 2017
Element Dallas Love Field will anchor a new upscale mixed-use development just one mile from Dallas Love Field Airport (DAL) and the Dallas Medical District. Part of a dual-branded hotel complex, the 91-room Element Dallas Love Field will share facilities with Aloft Dallas Love Field, including 6,500 sq. ft. of meeting space, an outdoor swimming pool and a state-of-the-art fitness center. The hotel boasts a prime location with West Love, a 37-acre mixed-use development close to downtown Dallas, the Dallas Medical District, the Design District, the shops and restaurants at Dallas Market Center and AT&T Stadium all nearby.
Element Redmond (Redmond, Washington)– May 2017
The 124-room Element Redmond will open along with the 150-room Aloft Redmond just outside the campus for Microsoft Corporation's world headquarters. The Aloft and Element hotel development will be located within Esterra Park, a campus-style, master-planned development with 1.2 million sq. ft. of commercial office space, 1,400 residential units and a Link light-rail station slated to open in 2023. The hotels are close to both Redmond's shopping district and downtown Bellevue. Aloft Redmond and Element Redmond will face a common courtyard and each feature separate branded lobbies. Shared facilities will include 6,500 sq. ft. of state-of-the-art meeting space, an outdoor pool, a fitness facility and parking.
Element Austin Downtown (Texas)-August 2017
The dual-branded Aloft and Element Austin Downtown hotel development will include a restaurant and bar with outdoor dining along historic Congress Avenue. The 270-room Aloft and 144-room Element will be walking distance to the live music venues, restaurants and shops in the city's renowned 6th Street Entertainment District. Also nearby are the Warehouse District, the 2nd Street District, the Austin Convention Center, the University of Texas­–Austin campus and the Texas State Capitol Building. The hotels will share amenities including a beautiful street-level terrace overlooking Congress Avenue, an oversized 24-hour fitness center and approximately 3,000 sq. ft. of flexible meeting space, ideal for both business meetings and social gatherings.
Element Fort Lauderdale Downtown–December 2017
The 150-room Element Fort Lauderdale Downtown will anchor a new upscale lifestyle center at the heart of the city's central business district. It will be part of a dual-hotel development along with the 209-room Fort Lauderdale Downtown, a Tribute Portfolio Hotel. The hotels will share more than 12,000 sq. ft. of meeting space and other amenities and will be part of a mixed-use complex with 14,000 square feet of street-level retail space.
 Element Philadelphia–January 2018
The first-ever W and Element dual-branded hotel development, W Philadelphia and Element Philadelphia will occupy a 51-story skyscraper directly across from Philadelphia City Hall. The 460-room Element Philadelphia will feature a 1,400-square-foot breakfast and lounge area, a fitness center and 431 sq. ft. of meeting space. Walking distance from both Suburban Station and the Broad Street entrance to the Pennsylvania Convention Center, the hotel is also close to top city attractions such as the Avenue of the Arts, Liberty Bell, the Philadelphia Museum of Art, and the galleries, restaurants and boutiques along Walnut Street, Chestnut Street and Rittenhouse Row.
Element Nashville West End–January 2018
Element Nashville West End is slated to open in 2018 in a prime location at oneC1TY, just minutes from Vanderbilt University, Vanderbilt University Medical Center, Centennial Park, HCA, the Country Music Hall of Fame and the nightclubs and entertainment venues downtown and on Music Row. The hotel will feature 169 rooms and 560 sq. ft.  feet of meeting space.