Returning to Rosen means returning to creative meetings, bold vision, and the ability to take an idea and not only execute it, but elevate it beyond your dreams.  Here, Rosen Centre's award-winning events team knows how to turn a challenge into a triumph, using talent, innovation, and the ability to adapt quickly.
Connected to the Orange County Convention Center and standing tall in the center of Orlando's meetings and convention district, Rosen Centre is THE ideal place for meeting planners looking for that balance of business and bonding.  With 150,000 sq. ft. of impressive, technologically advanced space, the Rosen Centre team brings elegance and innovation to any world-class meeting.   Whether you are holding your event in the 35,000-square-foot Grand Ballroom or in one of the nearly three dozen state-of-the-art meeting rooms, complete with modern décor, it is easy to see why the Rosen Centre team earned numerous awards of excellence.  Planners can even get creative by utilizing Rosen Centre's outdoor event space and tropical pool patios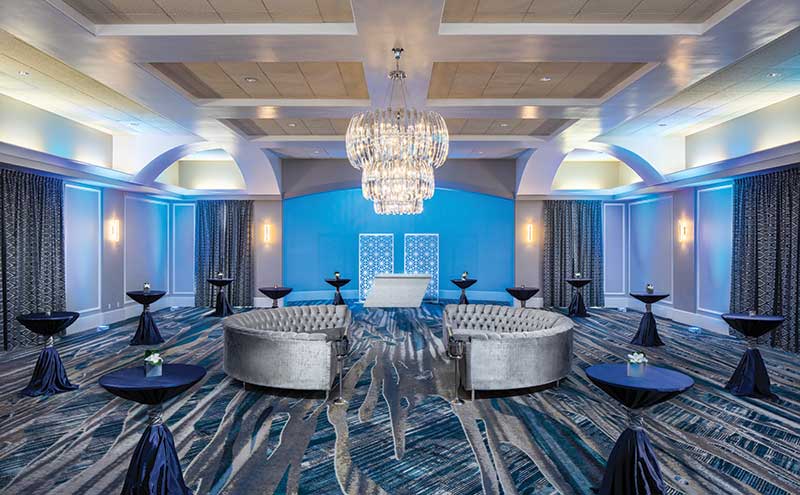 As planners spent the year juggling between having a meeting in person or not, the team at Rosen Centre calmly guided them through the process, seamlessly, relieving the pressure of, what if?  "Just when it seemed we would not be able to have an in-person meeting in 2022 things abruptly changed… Excellent communication was instrumental for us being able to keep those dates reserved and quickly put our plans into action," said Julie Schallert, Marketing Manager for Bruker Scientific.  (The) positive attitude was a breath of fresh air," she added. Positivity, without pause.  Years of experience in the meetings and convention industry are on display when you need that expertise the most.
Rosen Centre also impresses business leaders with its collection of suites, designed to take those power meetings to a more personal level.  Amongst the hotel's 1,334 guest rooms, Rosen Centre proudly offers 80 suites, including three Presidential, 20 Executive, 43 VIP, and 14 Hospitality, complete with sleek furnishings.  Each room combines all the comforts of home with technology to keep you connected, streaming services, and endless entertainment options. Also impressive, is the two-story, recently remodeled VIP Concierge Lounge with top-shelf amenities and soaring, magnificent views from the hotel's top two floors.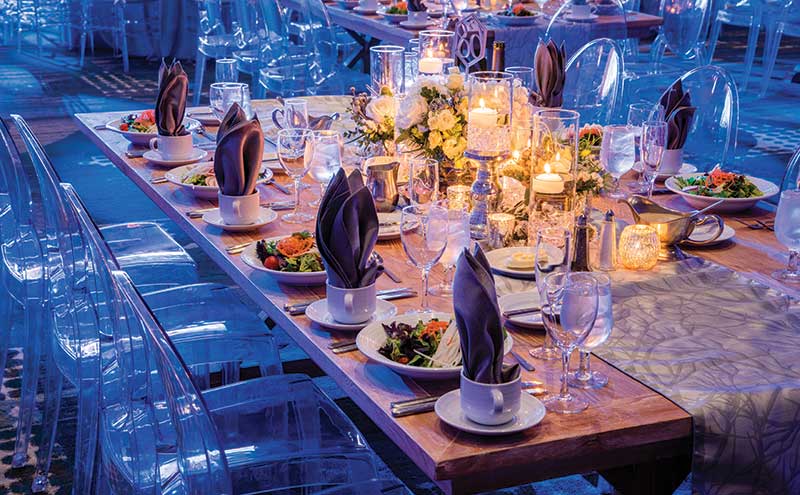 Your event will also have the personalized attention of Rosen Centre's award-winning culinary team led by Executive Chef Michael McMullen. Whether you are dining on finely crafted steaks at Everglades Restaurant, Caribbean-Cuban fusion flavors at Harry's Poolside Bar & Grill, or at an event for thousands, Chef McMullen delivers excellence every time.  "For me, I challenge myself to deliver a meal experience where our guests will say, 'That entrée was outstanding, so flavorful and fresh.'  That's especially so when I use my favorite ingredient, seafood.  Seafood is so delicate, you have to season it correctly and you can't overdo it.  It's like a science," McMullen said.
Outstanding service, attention to detail and guest-centered creativity are three reasons planners put Rosen Centre at the top of their list.
Contact
Julie Ryczak
Director of Sales & Marketing, Rosen Centre
407-996-2305