Plan with Confidence
Toronto's renowned multiculturalism is at the root of its inclusive and collaborative spirit, something visitors sense upon arrival. A modern, progressive city with a vibrant downtown core that is safe, walkable, and diverse. Meeting in Toronto puts you at the innovative and cultural heart of Canada.
No other destination has Toronto's unique DNA.
A combination of cultural diversity and the potential alchemy that comes from mixing and remixing together to produce something entirely new. What you'll find in Toronto is a kaleidoscope of cultures—each unique, and when combined with views and perspectives from attendees, the potential to experience innovation like never before.
A Global Intersection That's Easy to Get To
As North America's fourth-largest city, Toronto is a gateway to an entire nation and home to quintessentially Canadian experiences. Toronto is easy to access, with service to over 180 global destinations in 55 countries via two best-in-class international airports. It is only a 90-minute flight for more than 100 million Americans. Toronto Pearson International Airport (YYZ) has been named the best large airport in North America for four years straight by Airports Council International (ACI World) and is only 30 minutes from the downtown core via the UP Express train.
Read More: Eastern Canada: Northern Exposure
Billy Bishop Airport (YTZ), Toronto's downtown airport, is located on the Toronto Islands and is easily accessible by ferry and underwater pedestrian tunnel. Billy Bishop Airport is renowned for its unique travel experience, efficiency, and customer service and has won a series of passenger-driven awards, including the Airports Council International Environmental Achievement Award.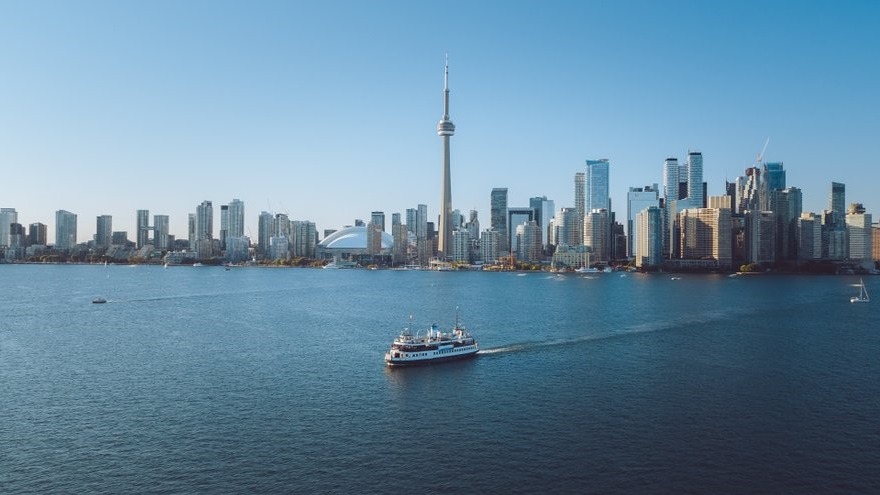 Industry-leading Venues
Sustainability is a top priority for Toronto's convention centres, venues, and meeting spaces.
The Metro Toronto Convention Centre (MTCC) is Canada's leading convention and trade show facility. This world-class venue features over 442,000 sq. ft. of exhibit space, 77 meeting rooms, multipurpose ballrooms and a fully equipped theatre. Every year the MTCC reduces its environmental footprint by diverting 90 percent of event waste from landfills and decreasing energy consumption.
Exhibition Place has also raked in numerous awards and accolades for its sustainability efforts. 
The entire facility has signed the Net Zero Carbon Events Pledge. In addition to the facility's GREENSmart initiative, which started in 2004 and focuses on implementing sustainable development practices across the site, its Enercare Centre and Beanfield Centre venues have earned LEED Platinum and Silver certification, respectively.
Powerful Partnerships
Partner with Destination Toronto to work with a dedicated group of ambassadors that love to share their knowledge and design your event around the city's unique attractions. Destination Toronto's 6ix Stack Attendance Marketing program is a comprehensive attendance marketing program that offers a range of services, from 24/7 on-demand assets to highly customized assets. Connect with Destination Toronto's team to tap into a wealth of tips, resources, and local expertise to serve your needs.
Learn more about bringing your next meeting to Toronto here.