The Golden State's Multifaceted Appeal Draws Attendees
The state of California offers a rainbow of the world's variations in one sunny, convenient place. A long history of welcoming all comers has built a solid hospitality foundation for this gem of a destination. Pioneers drawn by a robust mix of economic activity and open spaces have inspired a rich layering of options for meeting professionals looking to check all the boxes on their RFPs.
From urban convention centers, world-class sporting arenas and wine country retreats to coastal beach and mountain resorts, the spirit of inspiration and acceptance that resulted in what is today the world's fifth-largest economy infuses gatherings with possibility and purpose.
Where else can you surf epic waves in the morning, snowboard in the afternoon at historic Snow Valley and be back in La La Land for a nightcap before the bars close on Wilshire Boulevard? Only in California can you grab a coffee with venture capitalists at the exclusive retreat, Rosewood Sand Hill, then cruise up to San Francisco for a sourdough bowl of clam chowder at the Ferry Building with clients before toasting a successful event with a 96-rated Caymus Cab at luxurious Meadowood Napa Valley in St. Helena.
With more than 163,000 square miles and 40 million residents, the sheer size of the state (larger than Japan) and diversity of terrain (mountains, deserts, 840 miles of coastline), means annual events can site a completely different type of program each year and never cross state lines.
What does that built-in economic, geographic and cultural diversity mean for planning your next event? We talked to leaders in the state to learn more about the roots of the many branches of the hospitality tree and how the abundance of intellectual and creative capital is being harvested by meeting professionals siting events from San Francisco to San Diego.
Many Shades of Understanding
The addition of California as a state in 1850 was the realization of a nation's dream intent on living out its Manifest Destiny. Explorers looking for a fresh start, drawn by the fertile land of the Central Valley and the promise of riches in gold fields, growing urban cities of San Francisco and booming movie studios in Southern California, brought their energy and ideas to contribute to the future of the new state.
That mix of backgrounds resulted in a population kaleidoscope that still inspires an attitude of acceptance and inclusion. In fact, eight of the top 20 most diverse cities in the country as listed by the financial website WalletHub are in California.
Fresno, a Central Valley agricultural and energy powerhouse for its size, clocked in at the ninth most diverse. It is 69% White and 49.5% Hispanic, reflecting the robust role immigrants from the south have played in growing the economy.
Los Angeles, the second largest city in the country and growing with more than 4 million people, came in at eighth with 67% White, 49% Hispanic and 11.2% Black residents. The City of Angels also boasts 15.6% Asian American population.
San Jose's more than 1 million people in the heart of Silicon Valley are considered a majority-minority destination with 47% White, 32% Hispanic, 42% Asian and more than 3% Black residents.
The fifth most diverse city, Long Beach in Southern California, is both the home of The Queen Mary-floating hotel and 467,000 residents, 60% of whom are White, 41% Hispanic, 17% Black and 16% Asian.
Half of the state capital of Sacramento's 500,000 residents are White, 29% Hispanic, 22% Asian, 15% Black and more than 2% Native Hawaiian or Pacific Islander. The East Bay urban alternative of Oakland counts 42% of its more than 400,000 residents as White, 28% Black, 26% Hispanic and 19% Asian.
Most diverse on the list was the port town of Stockton where fewer than half of the 311,000 residents are White, 42% Hispanic, 24% Asian and 13% Black.
Why do those numbers matter when you are considering where to bring your group? Meeting in a place with diverse points of view increases the odds that all attendee needs will be considered and the program will have better outcomes.
Read More: California Continues to Attract Global Visitors
Research by Social Psychologist Deborah Gruenfeld, PhD., of California-based Stanford Graduate School of Business, found that teams encompassing at least two separate points of view on a particular question make better decisions because the pressure of the minority forces the majority to think more complexly and consider all evidence. She studied 1,000 U.S. Supreme Court decisions over 40 years and found that everyone took into account more nuance before making a decision when more backgrounds were in the room.
Let's take a closer look at how those shades of understanding have played out in three key California meeting destinations.
San Francisco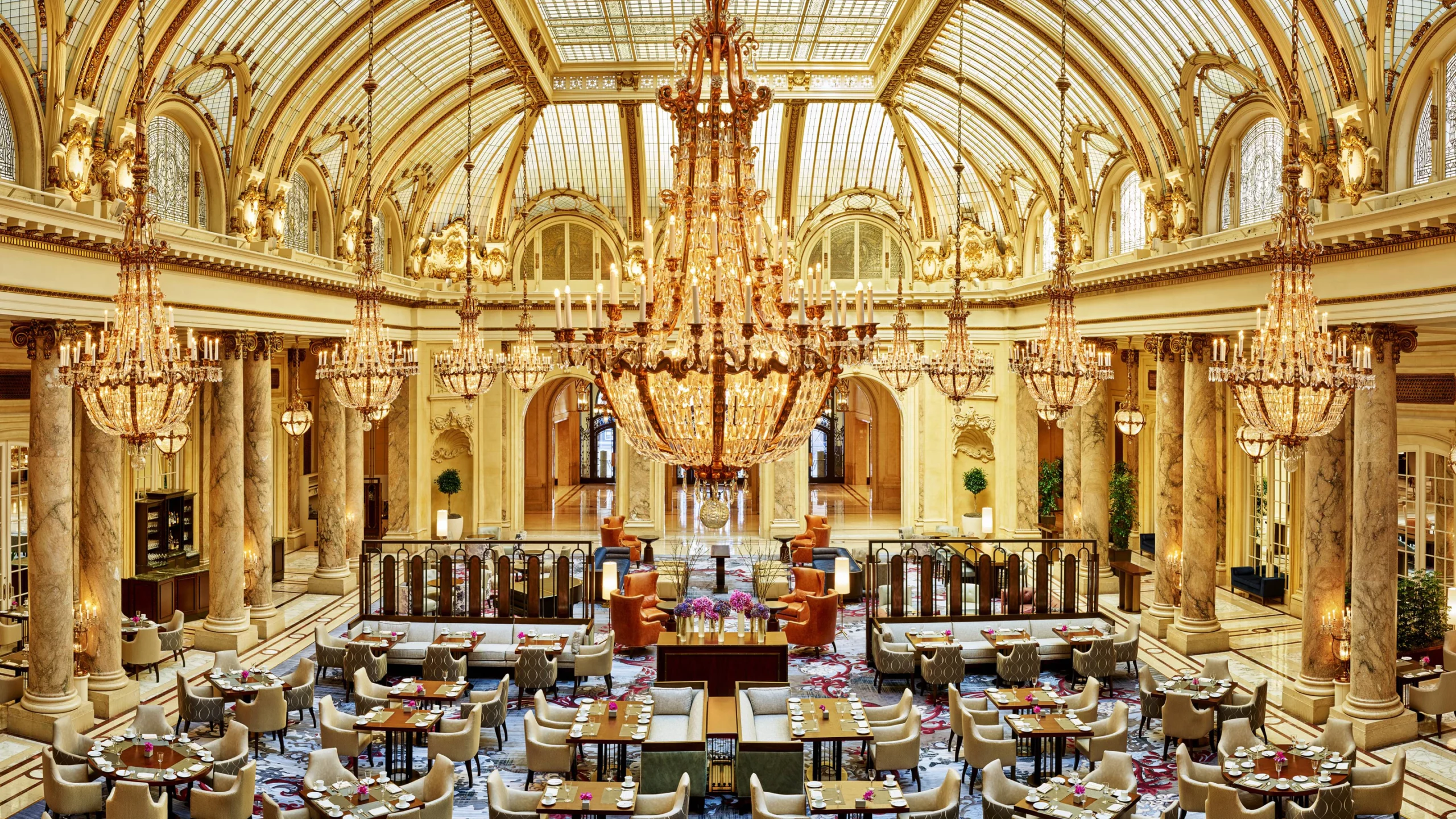 The City by the Bay has witnessed waves of population and business booms since the state officially became part of the Union in 1850. In fact, in the months before California earned its U.S. star, a reported 1,000 people a week were arriving to make their fortune through the natural harbor off the Pacific Ocean.
The population grew from 1,000 people in January of 1848 to 25,000 in 1849. During this time, an influx of Chinese arrived to work on the railroad and in the gold mines and established what is still one of the largest Chinatown districts outside of China.
The diverse pool of early business leaders included William Leidesdorff, an African-American who built one of San Francisco's first hotels in 1846. Italian chocolatier Domenico Ghirardelli established his self-named confectionary company after arriving in San Francisco from South America in 1852. Levi Strauss was a German-born merchant who founded the first company to manufacture blue jeans in 1853.
The following decades witnessed a transformation of the city into what became known as The Paris of the West. Central to the civilizing of the urban center was the building of Golden Gate Park in 1887. The three-mile green space brought museums, recreation and a sense of community to rival New York's Central Park.
After the 1906 earthquake and resulting fire proved the resilience of the residents, the city grew back quickly and established itself as one of the major economic centers of the country. The Palace, which opened as one of the country's largest and most opulent hotels in 1875, reopened in 1909 after repairing damage from the blaze and still shines on Market Street with a glass ceiling, Austrian crystal chandeliers and the famous Pied Piper of Hamelin Maxfield Parrish mural.
The Fairmont Hotel had to be rebuilt when the earthquake hit the Nob Hill beauty just weeks after it opened, but the two sisters, Theresa Fair Oelrichs and Virginia Fair Vanderbilt, who built it on picturesque Nob Hill to honor their father, Senator James Graham Fair, were undeterred. They hired the young architect Julia Morgan, who later went on to prominence as the country's leading female architect and her creation is still a favored site for galas and stylish events.
Sixty years later, the city proved its mettle in cultural significance as more than 100,000 people descended on Haight-Ashbury district for what became known as the Summer of Love.
The city also personified the LGBTQ quest for acceptance. The Castro neighborhood still welcomes all with an annual Street Fair, established in 1974 by Harvey Milk.
The gathering brings artists, vendors and residents together to celebrate their full identities with music, costume and care. Today, San Francisco's Annual Pride Parade is one of the largest in the country, drawing 2 million people for Pink Saturday parties followed by colorful costumed marches along Market Street.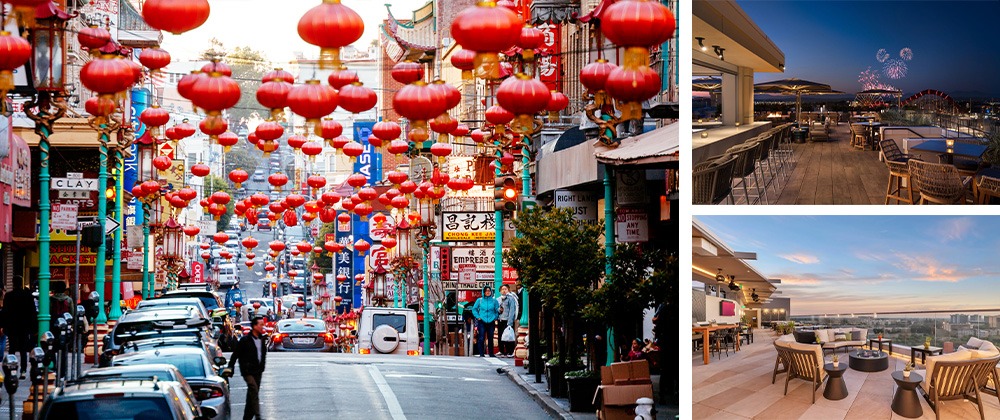 As the city has grown, so has the meetings infrastructure, according to statistics from San Francisco Travel Association. The city is home to 33,793 hotel rooms in 218 properties ranging from boutique to Hilton San Francisco Union Square's 1,921 guest rooms. The circa-1981 Moscone Center underwent a massive, four-year renovation and expansion that opened in January of 2019 with a visit from Specialty Food Association.
The upgrade to 1.1 million sq. ft. of contiguous meeting space improved the environmental footprint of the building and accessibility for attendees drawn from all over the globe. It is crowned by the largest rooftop solar installation in the city, which provides 20% of the building's power. An innovative water recovery system will harvest fog from the air, along with storm and groundwater to reuse for landscaping and street cleaning.
Anaheim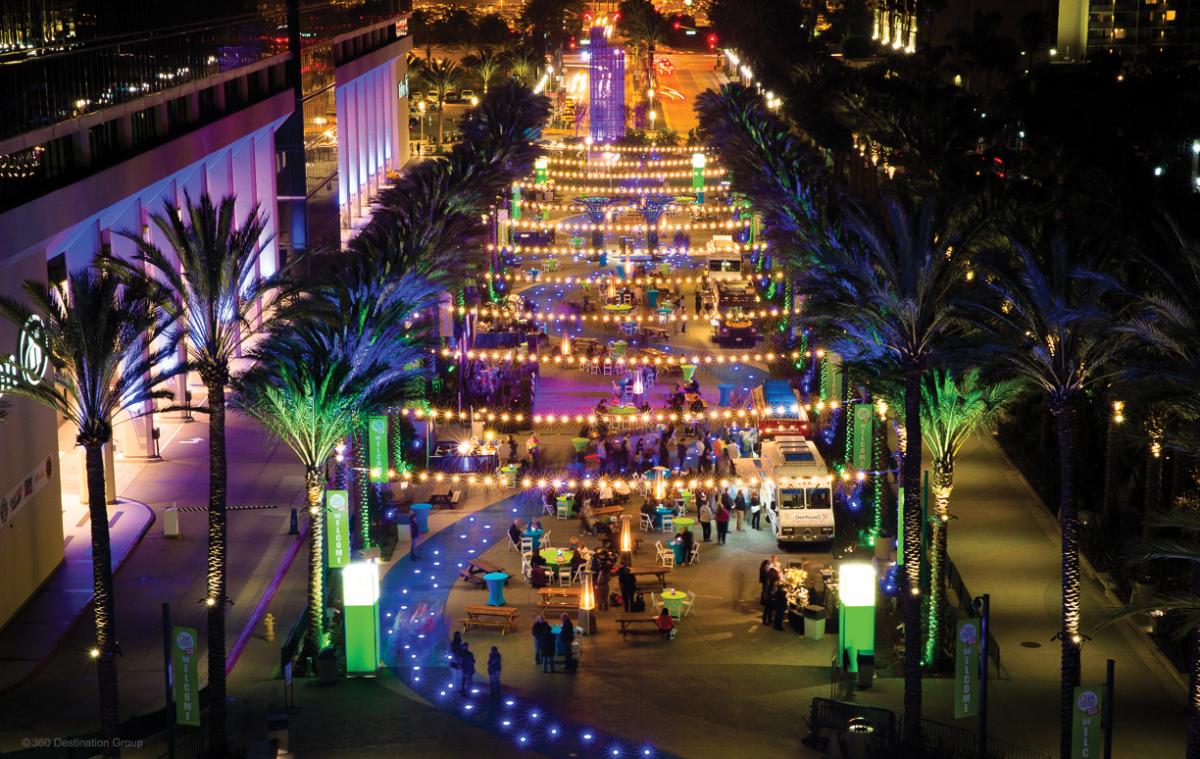 When the visionary animated movie producer Walter Elias Disney first laid eyes on 160 acres of orange groves in Southern California, he saw the potential as an innovative, entertaining and powerful economic force. Disneyland Park opened July 17, 1955, with a princess castle, Mr. Toad's Wild Ride, Peter Pan's Flight and Jungle Cruise to larger-than-anticipated crowds.
Today, it draws more than 18 million visitors a year, incorporates nine themed "lands", including Star Wars: Galaxy's Edge, and growing. As Disney said, "It will continue to grow as long as there is imagination left in the world."
Jay Burress, president and CEO of Visit Anaheim, shared that the city has become a magical place even for groups that never venture inside the gates of the park. Anaheim Convention Center (ACC) is the largest on the West Coast, with 1.8 million sq. ft. of space over 53 acres after a $190 million expansion. Juice Plus+ LIVE returned to in-person events at ACC in April with a commitment to fully welcome all guests with language translators and accommodating meals.
Burress pointed to the location and climate when explaining the appeal of the city to groups of all types and sizes. "The advantage in Southern California is the weather," he said. Outdoor space totals 200,000 sq. ft. Registration, receptions, morning yoga, concerts and movie premiers are often featured in plazas.
The convention center is at the heart of 4,873 guest rooms in 11 hotels within 100 yards, with 38 hotels in a half-mile radius and 487 hotels in Orange County. Burress boasted that ACC can host a "citywide" in a 1-mile area with Disneyland Park across the street, so there is no need for sprinter vans.
"It will continue to grow as long as there is imagination left in the world."
—  Walt Disney
The city has grown up with a bubbling craft brew scene, buzzy downtown, and new luxury four-star and higher rated hotels, including The Westin Anaheim Resort and JW Marriott Anaheim Resort. Both feature rooftop bars, restaurants and potential event venues with front-row seats to watch the daily Disney Fireworks.
Read More: Site Inspection: Reimagine Anaheim
"The new properties make the destination a favorite of medical and financial groups looking for more upscale experiences," Burress reported. More is on the way. OCV!BE, a $3 billion, 95-acre master-planned, mixed-use development surrounding Honda Center. A performing arts venue, hotels and restaurants—all linked by rail—will be one of the largest entertainment destinations in the country when it is complete in 2024.
Los Angeles
Diversity can come in the form of an abundance of types of businesses, racial backgrounds and generations. Los Angeles is filled with all of the above, along with infinite variations of types of sporting venues. The city is home to 10 major league sports teams and modern venues that cater to them and their fans—a win for meeting professionals looking for big spaces, easy access and energetic cache.
Rose Bowl Stadium in Pasadena, home of the UCLA Bruins, gets its close-up in the most famous annual college football game each year. The city dazzles with historic diamonds at Dodger Stadium in LA's Chavez Ravine, just north of downtown. The stadium opened in 1962 and is the third-oldest ballpark in the majors—and it's the world's largest.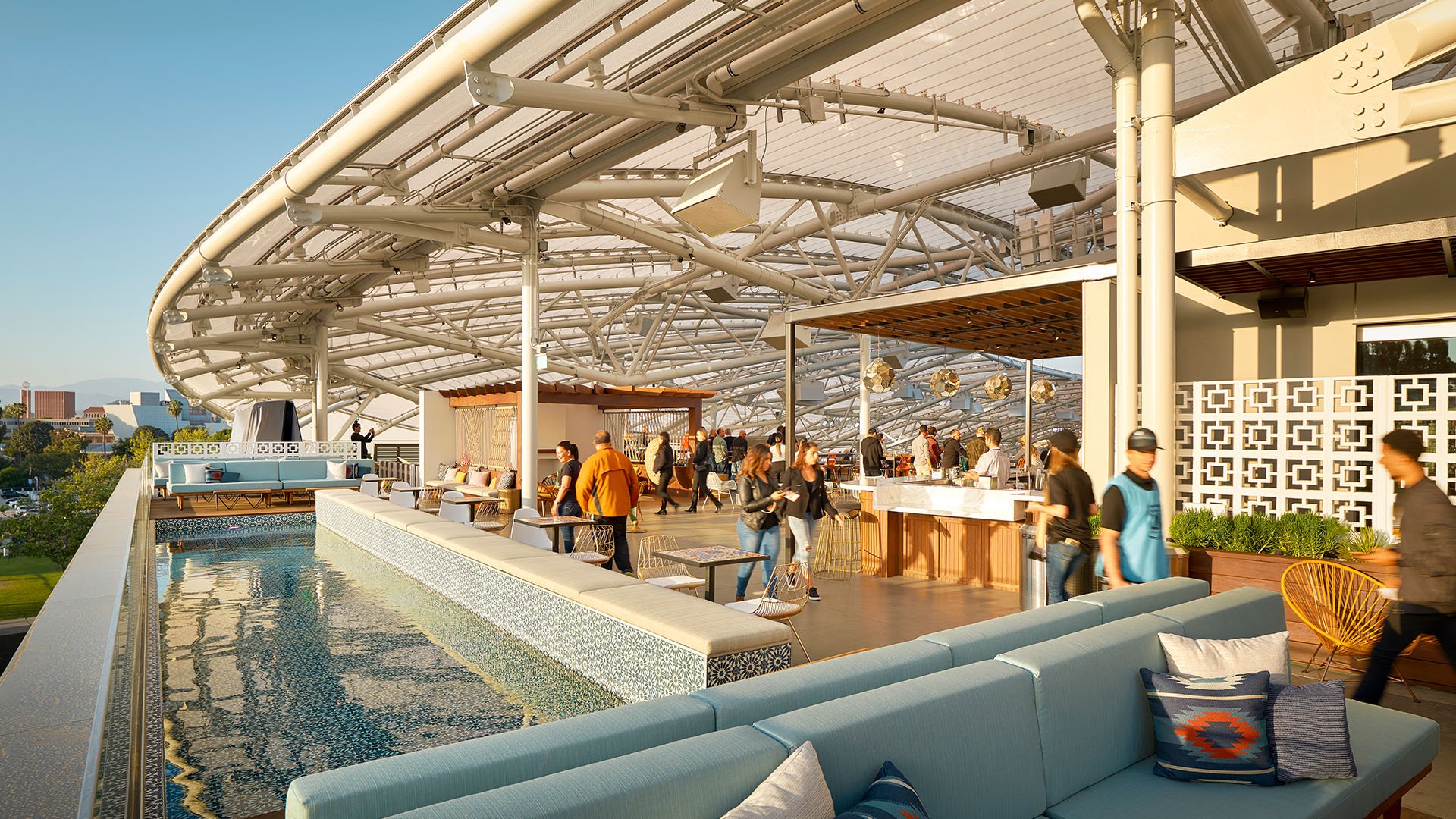 Los Angeles Memorial Coliseum is the only venue in the world to host two Summer Olympics—in 1932 and 1984—and soon a third, in summer of 2028. Darren Green, Los Angeles Tourism and Convention Board senior vice president of sales, says the city is "unlocking the destination for major convention planners" by filling a hole in Los Angeles Convention Center to create a total of 2 million sq. ft. in an integrated campus with L.A. Live! At the same time, JW Marriott Los Angeles is expanding to offer more than 1,700 guest rooms and a new 51,000-square-foot ballroom.
Nearby, Crypto.com Arena, formerly known as Staples Center, plays home court to NHL Los Angeles Kings, NBA Los Angeles Lakers, Los Angeles Clippers and WNBA Los Angeles Sparks. The flexible, 10,000-seat concert venue has played host to seven NBA Finals, five WNBA Finals, four UFC pay-per-view cards, two Stanley Cup Finals, the Grammy Awards and the 2000 National Democratic Convention. The 160 luxury suites are popular locations for corporate events and film shooting.
New to town is Banc of California Soccer Stadium in Exposition Park, home field for MLS Los Angeles FC and NWSL Angel City FC. Recently in the limelight for Super Bowl LVI was SoFi Stadium, where the NFL Rams brought home the trophy for their city. The open-air stadium can hold a capacity of 5,000 people and is the heart of a 298-acre, mixed-use development springing out of the urban soil with a fresh crop of retail, entertainment and hotels.