Meeting coordinators and convention and visitors bureau representatives often enlist the services of limo companies to assist in transporting visitors to and from the airport and between activities on the itinerary. The fatal crash that tragically killed 20 people (driver, 17 passengers and two pedestrians) earlier this month in Upstate New York presents an opportune time to discuss questions that need to be asked when sourcing a livery service.
Don't just open the ole-fashioned phone book and play "eeny, meeny, miny, moe," because people's lives are at stake. Sally Snead, executive vice president and chief development officer for Carey International, a global chauffeured transportation company, provides some helpful advice.
"Planners can mitigate this risk by choosing suppliers that have proven track records for safety and can demonstrate through records and performance a dedication to the safe carriage of their clients," Snead says. "Carey has maintained a 99.99 percent global safety record for more than 10 years across an average of 2 [million] trips per year. We mitigate our own risk through the disciplined application and enforcement of a codified set of operational standards, [which] minimizes risk to our clients."
License to Drive
Licensing requirements for livery drivers varies by country, state, city, vehicle type and business categorization, Snead explains. Limo companies that have a fleet of stretch limousines, mini-buses and motor coaches require drivers to possess a commercial driver's license (CDL) to operate large vehicles on public roads. Often, drivers are required to obtain a chauffeur certification in addition to the CDL. Black-service-car operators of sedans and SUVs also must have this chauffeur certification, which is earned by passing written and operational exams.
Although limo companies cannot release personal information about employees, it is your right as a potential customer to be provided with the list of criteria they use when conducting a background check. These checks should occur prior to employment and on a recurring basis in case status changes.
According to the New York Times, Gov. Andrew M. Cuomo said that driver Scott Lisinicchia, who also perished in the crash, "did not have the appropriate driver's license to be operating that vehicle." He was reportedly not licensed to drive a vehicle with a capacity exceeding 15 passengers. There were 17 passengers in the crashed limo. People magazine confirmed Lisinicchia was charged for drug possession in July 2010 and was allegedly charged for a second drug offense in November 2013.
"It is ultimately the responsibility of the planner to vet the ground supplier you choose," Snead says. "Do not be scared to ask questions, scrutinize policies and procedures, or request documentation to back up marketing bullet points. There are literally thousands of ground transportation providers to choose from—write your criteria, do the research and find the right match for your clients."
Insurance Policy
Snead says insurance coverage minimums are also not regulated federally, but rather by local jurisdictions. In most cases, livery companies carry the lowest policy required by law. This may be below what your meeting client requires, especially for high-net-worth executives. Find a limo service that meets the travel policies of who you are planning for.
The Fleet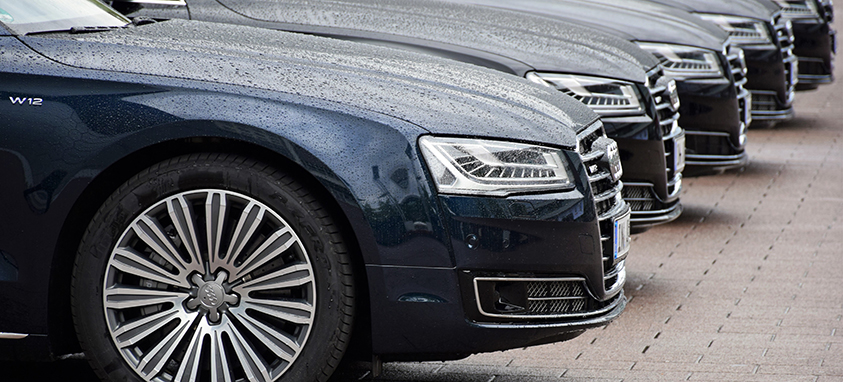 The condition of the vehicles in the fleet also needs to be taken into consideration and scrutinized. Snead says Carey guarantees their sedans and SUVs are younger than three years old and vans and specialty vehicles are no older than five. Additionally, each vehicle is thoroughly inspected every six weeks, with spot checks in between. A vehicle should be never go more than eight weeks without being looked over.
Overly cautious planners should be allowed to personally see the vehicle before signing a contract. Even though planners may not actually be available to do so, seeing the limo company's reaction to this request could be a tell-tale sign of a potential problem it's trying to hide. Planners can also request to be provided with records of the vehicle's service and inspection reports, or at the very minimum the age of the vehicle and when the vehicle was last serviced and for what purpose.
Before a limo becomes a limo, it starts out as a normal-length car purchased from the original equipment manufacturer (OEM). The vehicle is sent to a coach-builder to be customized and elongated. Not every car is designed to be safely stretched; only select models are. Although OEM's are not involved in the modifications, most coach builders follow a set of industry-approved methods. Furthermore, Ford Motor Company Qualified Vehicle Modifier Program offers a certification method and creates parts and kits for coach builders to use.
Snead wants planners to be aware that some limo companies find coach-builders to pimp their rides for novelty purposes, using methods or vehicles that are unsafe. Since many local jurisdictions can't inspect every vehicle or enforce laws, this can go undetected. Planners can contact a coach-builder to confirm that the stretch limo they are considering renting is safe to stretch, and to what length.
ABC News obtained inspection results from the State Department of Transportation that show the limo involved in the Oct. 6 fatal crash, owned by Prestige Limousine, faced multiple citations recently for un-fixed issues involving its brakes, although a lawyer for the livery company says only minor nonbrake-related problems were detected and everything had been fixed.
"The assertion that the limousine was cleared to be on the road following the September inspection is categorically false," a spokesperson for the state department of transportation said. "The vehicle was subject to inspections and the owner was warned not to operate the vehicle; the vehicle was placed out of service."
A spokesperson for the Lisinicchia family told ABC News that the driver's wife said her husband had previously expressed concerns over the vehicle's operating condition. Additionally, The New York Times reports one of the victims sent a text message saying she was worried the limo was unsafe, because the motor was making a loud, deafening sound.
ABC News also reports that Nauman Hussain, who operates Prestige, was arrested on Oct. 10 for criminally negligent homicide, but pleaded not guilty and was released on bail that night.
Buckle Up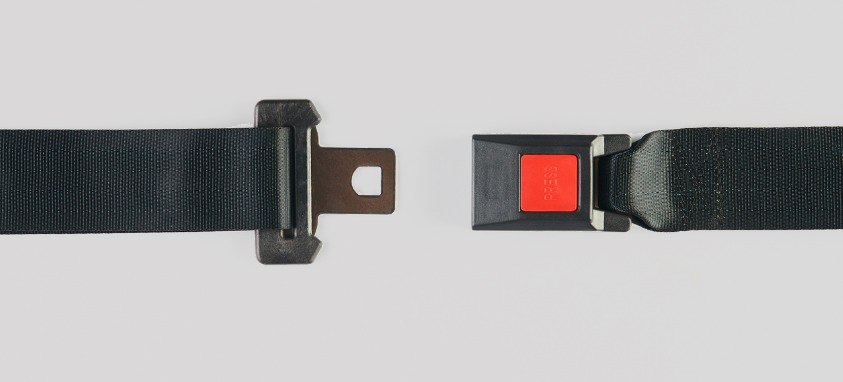 National Highway Traffic Safety Administration spreads awareness about seat-belt usage through its "Click It or Ticket" campaign. For some unexplainable reason, many passengers tend to feel invincible when riding in a limo or on a bus, often neglecting to buckle up.
Actor and comedian Tracy Morgan was severely injured in a June 2014 crash that killed his friend when the limo they were riding in collided with a Walmart truck. National Transportation Safety Board (NTSB) discovered in its investigation that the men were not using the vehicle's safety harnesses, according to NBC News.
NTSB recommends everyone wear seatbelts, but laws vary state-by-state, Snead says. However, seat belt usage in the livery world is not regulated at a federal level, as it is for air travel. The most a chauffeur can do is remind passengers to buckle up, but it is up to the passenger to comply. Planners should confirm with limo companies that the vehicle they're hiring comes equipped with functioning seat belts.
Accountability
Snead also recommends planners check a livery company's references and record of past performance. She says if they've been in business for a long period of time, they're likely safe.
"An important part of safety for the operation is who is overseeing the transportation," she adds. "Is there a human being sitting at a desk that can tell you in real time that Passenger A is being chauffeured by Driver B and in Vehicle C—and that they are 15 minutes from their destination? This kind of real-time monitoring provides an extra layer of accountability if there is some kind of incident."
Essentials for Screening Limo Drivers
Sally Snead, executive vice president and chief development officer for Carey International, recommends that meeting and convention organizers make sure that limo companies collect the following background information from prospective limo drivers.
Third-party criminal background check going back at least seven years
Department of Motor Vehicle record check going back at least three years
Drug and alcohol screening
U.S. terrorism watch list check
National Sex Offender registry check
Legally able to work in jurisdiction
Verify identity
Legally authorized to operate the vehicle they're assigned to
Licenses and certifications are current and valid
Completion of defensive driving and highway safety training