The award gala party was thoroughly enjoyable. You danced all night, had a couple more drinks than you planned, enjoyed an extra helping of pizzettas, bacon-grits fritters or tomato tarts, and stayed up late to catch up with your favorite colleague after everybody left. It's now 7 a.m. the following morning and a meeting is scheduled in an hour.
Your puffy eyes, pounding head, sore throat and low energy present a big challenge for you as you prepare to speak in front of co-workers and pay attention to their comments. Don't panic, though! A recovery program like those used by Oscars celebrities after the long award night can help you restore your glow and energy.
With the help of a wellness expert—Sarah Hoey, personal coach, fitness model, certified nutritionist and Pullman global wellness coach at Hotel Pullman Dubai Creek City Centre in Dubai—we rounded up a series of healthy tips for recovering after a gala celebration or other major event. We also included a few helpful suggestions for before and during the party.
Before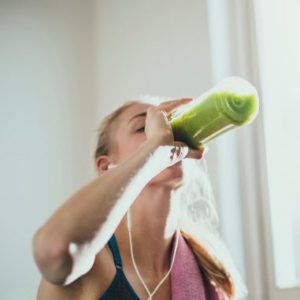 A morning dose of alkaline: "Start the day with our favorite Victoria's Secret 'secret'—one cup of warm lemon water, with a teaspoon of fresh ginger and tablespoon of apple cider," Hoey says. "A few hours before you go out, this will hydrate your organs and give your body much-needed alkaline. Next, try milk thistle, an herb that contains a compound called silybin; this will help your liver work better in advance."
All about planning: Decide beforehand the number of drinks you are going to have, and stick with it. Try not to exceed the number, especially if you must work the day after.
Fill your belly: Don't skip meals before the party. Have breakfast and lunch with some good fats, such as avocado and nuts, and lean proteins, such as tuna, salmon or chicken. They will help to protect your stomach from the invasive effects of alcohol.
During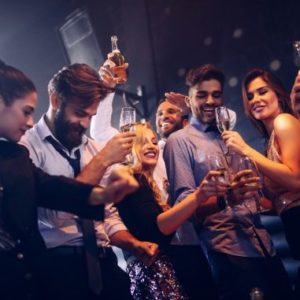 Wine & Water: "Things get away from us when we are out," Hoey says. "To prevent a staggering headache and loss of precious time, enhance your night with water in between drinks. One-half cup of water will aid in preventing dehydration, which causes a headache after the night is over, and keeps the skin hydrated throughout the evening.
Balancing bites: "Eat frequently during your night out—this will give your body the nutrients needed for digestion. Stick to the proteins, healthy fats and veggie section, and avoid fried food," Hoey suggests.
More: Oscar-Worthy Destinations for Your Next Meeting
After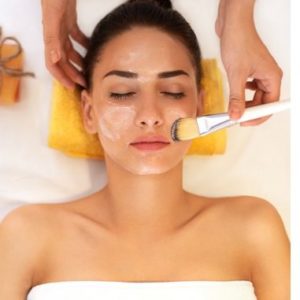 Hydration program: Alcohol induces dehydration. When you get up, drink two glasses of water, ideally warm water, better if it is warm, on an empty stomach. It will help you to flush out toxins. Experts recommend that throughout the day, drink eight glasses of water. You can also alternate water with ginger or green tea. Ginger helps you to avoid inflammation; green tea is ideal for its antioxidants and eases the cleansing process.
Puffy eyes: Put some tea bags on your eyes. The caffeine can help minimize swelling. Another strategy is to place two caffeinated tea bags in hot water for three to five minutes, then squeeze them out, cool them down and place them over your eyes.
Plan your cardio: Hoey suggest going for a cardio session or hot yoga class to encourage the body to sweat. Drink fresh water to clean the lymphatic system.
Juice up your energy: After the class, drink a cold-pressed green juice with turmeric, which contains germ-fighting herbs. This will also help improve your energy levels, Hoey says.
On the table: Be sure to eat healthy protein and complex carbs, including eggs with spinach and whole wheat toast, roasted potatoes, or oatmeal with berries and nuts. The vitamins and minerals contained in the oatmeal will help neutralize acids in the body.  "The day after, try to avoid fried foods, empty carbs and processed sugar," Honey says.
More: 4 Extreme Spa Tourism Options
A luminous skin: Book an effective facial hydration treatment at your hotel spa. If you don't have time, put a sheet mask on your skin. It cools and calms skin while it's hydrating.
Sweat in stillness: Before going to dinner, take 15 minutes to relax in a sauna or steam room. It will help you to release extra toxins. If you can, also get a massage to stimulate your immune and lymphatic systems.