You've been here before. Planning and planning for weeks on end, getting everything in order—vendors, speaker, planners, F&B, those little odds and ends. You think you're ready for anything, and you look forward to a well-deserved rest when it's over. Then boom! You're hit with something that completely disrupts all you had planned, requiring you to make those dreaded eleventh-hour changes.
Those stressful last-minute gyrations were just one of the issues addressed in Smart Meetings' latest webinar, "Vital Lessons from Covid-era Medical Meetings," led by Kara Ferguson, meeting planner for American Society of Anesthesiologists, and Katie Bohrer, CEO of event design company Onwardly.
Changing Plans on a Dime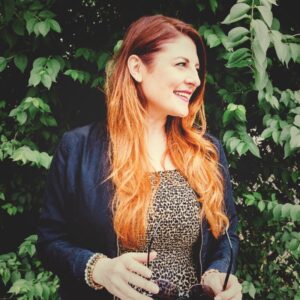 "I'm in the middle of planning an event for about 80 people. Originally this was for a medical company; we were setting up a meeting … [where] you had to be vaccinated to attend, so we weren't really focused on protocols for the event. We anticipated being able to do it kind of back to the way that you would anticipate a meeting for 80 people [pre-Covid]," Bohrer began.
But CDC guidelines changed to require the same rules for the vaxxed and unvaxxed. Bohrer had to make changes with little time to spare. "We [had] an event that was going to be in a space that worked really well when we're doing rounds of six, but to have to go to rounds of four was not going to be possible; so we worked really closely with the hotel, and now are moving that outside," she said. "We actually changed all of our meal periods to be outside to try to allow the group to feel more comfortable with eating.
"I'm glad we're still hosting [the event], and even though we're doing that in a different protocol situation, at least we didn't cancel it, and I think that was the right decision," she continued.
Protocols Communication
Bohrer's organization has a detailed of duty of care that is a part of the registration process, where attendees opt in and learn what Covid-related requirements there will be on site.
"We also have a duty of care for all vendors and staff working the event," she said. "That duty of care reflects things like wearing masks when not distanced, making sure you're monitoring your own symptoms, that you're not attending the meeting if you're sick. All the different things that we feel like should be second nature, but at least we're spelling out."
See also: How Not to Get Sued If Someone Gets Sick When You Get Back to Planning
Ferguson said her company is doing the same in regard to attendee liability. "As far as updates, since we are about 60 days out, we have been making sure that it's a part of our marketing and communication plan. As we're encouraging people to register, we're also letting them know the virtual component still has space available."
The Future is Hybrid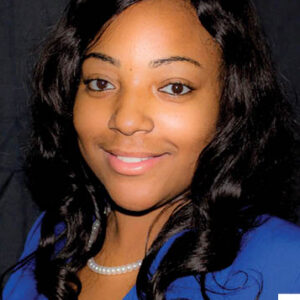 Bohrer was confident hybrid is the future. "Virtual is a tool for us, and it's a contingency tool many of us have never used before. Normally our backup plan, if something catastrophic happens and we can't host it, would be to cancel," she said. With the option to go virtual, the backup plan now can keep the meeting a go.
Despite Bohrer's sentiment, her latest program didn't have a hybrid component. "If we didn't choose to host this, most likely it would go away or postpone for at least 30 days, to figure out what the backup plan is," she said. "If we had a hybrid component, we would probably have more people opting in to go virtual; that changes what we would have been able to do on site because of our commitments to the hotel and the contracts."
Ferguson agrees that hybrid is the future, with some caveats. "It might depend on your audience, and the goals and objectives of the meeting," she said. As a planner in the medical association, Ferguson said, the hybrid component has helped greatly.
"It definitely has helped those who were not able to travel because they were needed at their job, being on call or they maybe [didn't feel] comfortable traveling because they didn't want to leave their colleagues to fend for themselves," Ferguson said. "That's why I believe our [attendance] numbers skyrocketed in 2020. With people in this industry [having] such busy schedules … making a hybrid option made it so everyone in the practice could come."
Sharing Responsibility
Ferguson and Bohrer talked about the shared responsibility expected from attendees. It's really a matter of communication among attendees, said Ferguson, as everyone is at a different level of comfort.
"You want to look at somebody, and say, 'You're an adult, please behave, and do what you're supposed to,' but as meeting planners that's not always the case. Honoring personal responsibility, that's our job as organizers," Bohrer said. "That's why pre-event communication and opting into protocols is so important."
That desire for comfort doesn't end in the meeting room: Where attendees eat is of crucial importance and also varies by individual. "If [attendees] have to eat dinner in a networking reception situation, that's not going to be great for everyone. You can do something where you offer Uber Eats credit or [credit from another] restaurant or in-room dining or to-go containers," Bohrer said. "It's hard to plan contingencies for both audiences, but I also think you should offer some optional experiences where people who are comfortable [with it] don't have to have their mask on and can be outdoors."
Bohrer is planning an event in September where she's offering different styles of seating so people can choose what they're comfortable with. "We're doing it around a crescent round, we're doing distanced theater-style and we're also doing individual classrooms; we're mixing it up so people can choose their comfort level," she said.
Contracts
Contacts are always a tricky subject—and getting trickier by the day. Bohrer said she takes the waiting approach. "I'm definitely waiting as long as the vendor will let me. DMCs have been doing this style of approach for a long time—where if you do a site visit … and they provide hours of planning, they comp [the time] if you sign with them; so I started looking at estimating preproduction and planning hours and using that as the amount that's owed to the vendor if we aren't able to move forward," she said.
In the end, if a cancellation does occur, Bohrer tries to find that happy medium between her and her vendors' contractual demands. "I try to make sure that everything in cancelation says if we have to postpone, we'll apply a percentage of this contract to a future meeting," she said. "I find that vendors are most open to that."