National Hispanic Heritage Month is an opportunity for meeting professionals to recognize how the diverse backgrounds of hospitality workers has added a richness in the breadth and level of service that can be offered at events.
We asked Paola Bowman, CMP, CMM, director of client services and events with Arlington Convention & Visitors Bureau, president of Event Service Professionals Association (ESPA) and a 2018 Smart Women in Meetings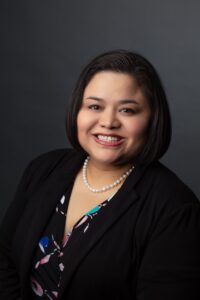 Award winner, to share her perspective as a native Mexican who grew up in the hospitality industry. As a newly naturalized U.S. citizen, she is enthusiastic about the benefits of living and working in an industry that is a melting pot of backgrounds.
How can the observance of National Hispanic Heritage Month bring more meaning to meetings?
Latinos are a driving force in the U.S. economy, supporting entire communities as teachers, entrepreneurs, veterans and, of course, meeting and event professionals among other professions. One way the celebration of National Hispanic Heritage Month can enrich meetings is by leveraging the collective nature of those who share a family and community-based background.
Group activities and gatherings are dominant, duties are shared, work is collective. Cooperation and harmony are generally more important than an individual focus. That works well in the meetings industry.
Then, there is the learning factor, incorporating an inspirational Hispanic speaker, discussing issues facing the Hispanic demographic at a session, or simply adding a touch of recognition can provide meaningful experiences that can lead to acceptance and tolerance of those that have different languages and customs.
Read More: Western Mexico: An Incentive Paradise
Of course, there's the fun ways that the Hispanic Heritage Celebration can enhance an event such as through our cuisine and music. Learning to appreciate each other is a great reason to celebrate and a terrific opportunity for the meetings community.
What are three Hispanic cultural elements you like to share with groups? 
I have always made time to share my background and experience with others. So, when Smart Meetings asked me—as part of National Hispanic Heritage Month—I was honored to talk about a few of the things that I love.
Incorporating aspects of the Hispanic influence into meetings can look like a meal honoring Hispanic Heritage through authentic dishes or cuisine, a touch of Latin music, or even a cultural dance or activity that exposes the attendee to enrichment opportunities.
How have you called on your inherited values to become a leader in the industry?
My culture has taught me to be welcoming, to work hard and give back to the community. As a Hispanic woman, it is important to have a seat at the table. I have been mindful of the need to bring people up and spread the success. My family highly values the importance of relationships as the foundation for everything.
We want to build upon the personal before we do anything professionally—and that organic nature of relationship building has been instrumental for me from both perspectives. Leaning on my values of honor, family, manners, respect for others/authority, have lent me opportunities for growth, and it is important for me to bring people up with me.
Read More: The Sure Way for Association Leaders to Get Constructive Feedback About Meetings
I think the nature of our sector—event service professionals—in our industry, has also helped me succeed. Having a group like Event Service Professionals Association (ESPA) that welcomes all has been a plus. Knowing that there are those in our ESPA community that also celebrate Hispanic Heritage Month, even if they are not part of the Hispanic community, is what keeps us growing as a larger community.
Why is diversity such an important component for events and the hospitality industry?
Gosh, nothing goes through a closed door. I feel like an open mind and diversity create an array of opportunities and ideas. We can enrich every experience by allowing everyone to be part of events and making sure they feel included and involved. As we meet face-to-face in conferences, diversity widens our horizon for possibilities. It allows us to see things and be seen. Different perspectives provide us with a better understanding about the world we share.
—
Paola Bowman, CMP, CMM, is president of the Event Service Professionals Association. She was listed as 100 Women Who Inspire Us by Smart Meetings in 2018.