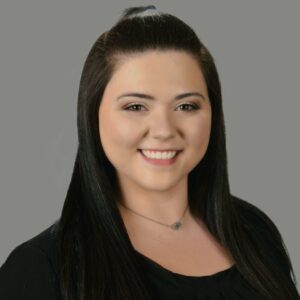 The seamless coordination of countless logistics required to produce a productive and enjoyable meeting or event is a Herculean task. Add on the threat of a severe weather situation, and your stress level will multiply.
In today's world, you cannot overlook the possibility of Mother Nature becoming an unwanted attendee at your meeting or event. Undoubtedly, changing weather patterns requires businesses to become proactive about planning for severe weather or be faced with costly consequences.
Realizing the potential for a winter storm or another weather disaster while planning your meeting or event will help keep your attendees safe while reducing the risk of significant financial losses. If you have yet  to build weather-related contingencies into your event planning protocol, below are five steps you can immediately start implementing before the next cold front blows in.
No. 1: Know Your Location
While you think you may know what types of weather to expect when you are in certain  parts of the country, the truth is you cannot be too sure. With a changing climate, we can no longer dismiss the likelihood of a major ice storm in the South that cripples businesses for days or record-breaking temperatures in the upper mid-West leaving homes and businesses sweltering in the heat. As meeting and event planners responsible for the safety of sometimes thousands of people, we cannot take anything for granted.
Read More: Don't Call it a Reset—Tourism Quickly Rebounds in Wake of Hurricanes
Knowing what to expect in the specific location and estimated date of your event is critical to building contingency plans around severe weather. Obtaining a long-range weather forecast from a reliable source will help you achieve this. Accurate information will impact the success of your planning, so it's wise to seek advice from weather intelligence services that can provide a forecast tailored to the needs of your particular event.
No. 2: Always Have a Backup Plan (or Several)
As a meeting planner, you know that not having a Plan B, C or Z, means you are doomed. Of course, this goes for your keynote speakers, caterers, audiovisual support, and the weather, too.
Here is a list of questions you may want to ask yourself and your team before planning your next event:
Do you have another nearby venue where you could host the event?
Should you arrange transportation for attendees to get to another venue, or would you cancel it altogether?
Can your venue provide generator power should severe weather impact your electricity supply?
Who are your vendors, and would they be self-sufficient in preparing for a weather event, or would they need emergency guidance? (You may want to consider asking this during your vetting process.)
Does the venue have specific protocols that event planners have to follow? How do these impact your plan for severe weather response?
While your central location should be your primary concern, hotels, restaurants, entertainment venues, and other social settings should also be considered. These sites may be spread across a city or metro area and could impact the comings and goings of your attendees. In addition, forming solid relationships with your venue hosts and maintaining good communication with them will benefit you if an emergency arises and you need to make changes on short notice.
No. 3: Designate Roles and responsibilities
Before an emergency, whether a storm or otherwise, you should elect critical people authorized to make decisions. But, unfortunately, you won't necessarily have the luxury of time to track down a manager or other authoritative figure, so make sure efficient communication can be maintained.
Also, have your law enforcement, security, medical staff, and public relations team ready and ensure they know their roles and responsibilities. Finally, create a system so that critical information cascades across all parties who may interact with your meeting attendees.
No. 4: Pre-empt Travel Issues
Monitoring where keynote speakers and other event VIPs are traveling from will help you prepare if they are not able to make it due to the weather.
Read More: How Meeting Planners Can Pre-plan for Event Crisis Management
While the severe weather event may not impact the main conference or convention site, it may affect your speakers and their travel plans. Make sure you have a backup plan if a critical event program member suddenly becomes unavailable. Should you remove the event from the agenda? Can you arrange for that person to join remotely, and would they be able to? Should you reshuffle the schedule, or do you have a backup speaker you can call on?
Having contingency plans is crucial, but being able to implement them swiftly could save your program and overall attendee satisfaction. Access to accurate weather intelligence in advance of your event and even before your speakers may give you the time to activate your plan B seamlessly.
No. 5: Communicate (and Overcommunicate) with Attendees
Start communicating with guests, speakers, and vendors before and during your event. Providing a weather forecast and any other helpful resources will help guests and speakers plan for their visit. In addition, utilize a mobile event app with a mass messaging feature to inform guests of severe weather alerts.
Should the weather change unexpectedly, you can make announcements before the speaker session when attendance is usually at its highest. It's important to also communicate with attendees remotely. Make sure you have each person's mobile number on file to reach all registered attendees, staff, and speakers.
As the adage goes, knowledge is power. If you know what to expect, you can prepare for any foreseeable weather disruption to your event. In addition, access to information in advance can help you set up and exercise your contingency plans as needed.
The steps outlined are just the beginning, but following these can help set you on a path of preparation that could save your event when you find yourself in any unexpected circumstances.
—
Shannon Copeland is an industry manager and meteorologist for StormGeo and a graduate of the University of Oklahoma's School of Meteorology. While completing her degree, she supported numerous research initiatives focused on severe weather, emergency management, and disaster preparedness and recovery.
As an Industry Manager, Shannon supports StormGeo's outreach strategy and aids in identifying weather-related risks to businesses and their employees in the hospitality, banking and finance, property management, construction, and auto manufacturing industries.