Workplaces, events spaces and other enterprise settings faced a world of change in 2020 as a result of the COVID-19 pandemic. Now, with a viable vaccine already in distribution, meeting professionals are looking ahead to a future where in-person gatherings will once again happen on a wider scale.
The lessons learned from the pandemic and the shifts and changes to organizational workflow and processes will have a major impact, and the meeting room of the future will require technology integration that best supports these new changes. Below I have outlined what I believe to be the most crucial technology advancements to meet the needs of the meeting room of the future.
Unified Communications and Collaboration Technology
Collaboration and unified communications devices have come a long way from the days of a static, digital whiteboard. They are now immersive, collaborative tools that allow both in-person and remote meeting participants to engage and interact. It is still difficult to determine if or when meetings will happen fully in-person again, so it is imperative that meeting planners are implementing solutions that support seamlessly bringing together both remote and in-person team members, to encourage productivity and long-term success for their organizations.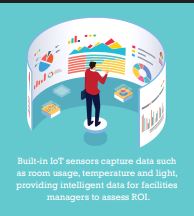 Collaboration technology, such as interactive displays that provide touch screen capabilities, as well as integration with popular video conferencing software like Zoom, Microsoft Teams and Google Meet, provide the ability to easily connect and share ideas, from wherever people are working—in the home or in the office. They also provide the added ability to share and engage with cloud-based, real-time annotations with (and from) everyone in a meeting, and then saving and sending as notes to access afterwards and enhance engagement and teamwork among hybrid groups.
Organizations need to plan for a combination of in-person and remote work styles by investing in reliable collaboration technology that supports an uninterrupted transition between locations. Employees should be able to move from each style of work fluidly, from home office meetings, to in-person huddle spaces, and beyond. Collaboration and UC technology can support this transition by replicating the in-person experience through video display technology, and vice-versa, also actively engaging remote meeting participants.
Organizations should also be providing modular meeting spaces that are flexible to accommodate any size group at any given time. While these meeting spaces are being built for the short term, they should still be equipped with the same technology that is intended to be used on a more permanent scale, further out into the future. This is important to meet the needs of video conferencing and all-digital meetings that must occur spontaneously, like a display with a UC bar on a cart can accomplish.
See also: 11 Hotels for Micro Meetings
The proper combination of software and hardware technology developed specifically for bringing teams together both in-person and remotely, and the ability to work with any ecosystem of software and hardware partners, is critical to ensuring success and productivity. Whether a meeting is happening physically together in a board room, or from several different home offices, teams need to be able to easily access the meeting through reliable video conferencing software.
With UC and collaboration technology, meetings are easy to set up and can be started quickly, without troubleshooting and startup time. This seamless connectivity encourages confident decision-making, improving and expediting team relationships and even reducing meeting frequency, in turn bolstering productivity and bridging company-wide communication gaps.
Workspace Intelligence Solutions
Analytics and data have always been an important driver in decision-making for planning meetings and assigning meeting spaces, but in a post-Covid world, they will become even more essential to ensuring both operational meeting efficiency as well as ensuring employee comfort and confidence.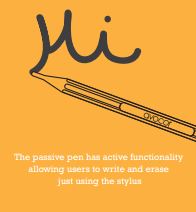 Room intelligence analytic solutions will support the movement back towards in-person meetings as they allow meeting planners to take immediate action to re-evaluate the meeting room or area, UC hardware and software ROI. This data also guides future planning, which is especially helpful for the return-to-work strategy planning happening all around the world right now. By implementing these programs, decision makers can gain access to room data, for example, presence detection, and gain insight into how many people are gathering in a single space to ensure that number complies with the CDC's guidelines.
Technology that can provide data analytics and deeper insight into how employees are using meeting spaces will inform decision makers of necessary strategy changes and tweaks, particularly when more employees return to the office. Even with the vaccine in distribution, considerations for in-office employees will be important and long-term hybrid work strategies will require tremendous amounts of data to inform meeting planners on how teams are meeting, whether they are being productive, and how they could be better supported. Robust systems can track consequential metrics such as dropped videoconferences, room occupancy and device usage that allow these planners to better structure their systems. These analytics will help stakeholders craft better policies, support more workers and strengthen company culture for continued success.
In planning for the meeting room of the future, meeting planners should focus on leveraging technology that is flexible, scalable and future proof, and can support collaboration and meetings from anywhere.
Dana Corey is general manager and vice president of Sales for Avocor. He is an experienced technical sales, marketing and operations executive successful at building high-performance sales teams and leading sophisticated organizations with P&L responsibility in the B2B electronics market.