They say you don't know what you have until it's gone. But meeting professionals are different: They know what they have, know that it's liable to change and when (not if!) it does, this resilient pack gets to work.
If further proof was needed, the latest Smart Meetings webinar, "Event Tech Survival Guide," should be next on your to-do list. In a virtual roundtable, Shameka Jennings, CMP, director of meetings and partnership development for National Council of State Tourism Directors; Lindsay Martin-Bilbrey, CMP, CEO of Nifty Method; and Brandt Krueger, owner of Event Technology Consulting and Smart Meetings events correspondent, shared stories of problem solving, predictions, and how we can thrive, not just survive.
Doing Things Right But Still Coming Up Short
To kick things off, JT Long, moderator and editorial director for Smart Meetings, asked the guests to share event tech horror stories.
Krueger began by recounting a virtual event hiccup that occurred despite doing all the necessary preparations.
Krueger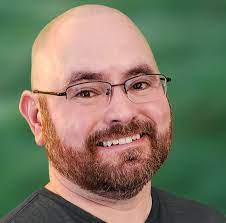 I came home and described to my wife that this was possibly the most stressful thing I've done in 20 years. We did everything that we should have. We had backups. We came in the day before. We set everything up. We left everything on. It was one of those things where we did everything you're supposed to do. The next morning, we came in hours in advance, so that we were all tested and ready to go—and none of the links worked.
We were unable to connect to the platform from our remote location where we were broadcasting. We're bouncing around from support to support. We were getting a lot of, "Oh, it looks good on our side," from the platform team. Maybe 10 minutes later one of our computers connects. We're able to get the livestream up and running, but we're running on one machine with no backup for most of the morning.
Jennings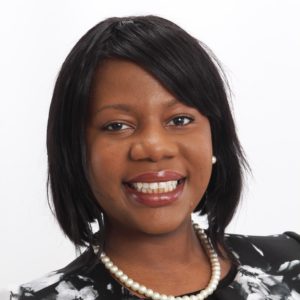 At a two-day virtual conference that I managed, we had yoga on the second day. The yoga began at 10 a.m. We have a yoga instructor on, and everything is ready to go.
As 10 a.m. comes, she moves into position, and all of a sudden, she's frozen, and we can't see her. We're thankful that the day before we had yoga as well, and we recorded the session; I had [IT] replay that session. She was so excited about doing it, and we did not see any of it. I'm a huge fan of prerecording for such a reason.
Prerecorded vs. Simulive vs. Live
Jennings
As I've said, prerecord. Especially when it comes to the big things where you don't have the technical support. Prerecording those type of sessions and also sessions that might not have a lot of engagement activities, such as yoga.
I don't fault doing yoga live; that's what the person I was working with wanted to do. However, since there is not a lot of interactivity, those types of events could be prerecorded. I think that's the great thing with virtual: People can watch things on their own time.
Krueger
When we're looking at the spectrum [of virtual], a lot of it has to do with interaction. A lot of event tech companies that are going to do well are the ones that were doing polling, Q&A and interactivity beforehand, and then added the video capabilities.
It's not just a matter of getting a platform that has Q&A, polling and things like that. That's an important part of it, but we want to design connections between the audience; design opportunities for the audiences to interact.
Martin-Bilbrey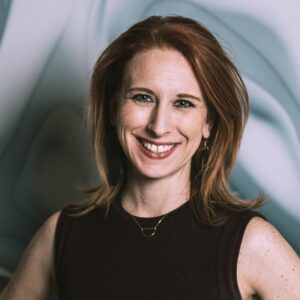 As a follow up to that, it's really important to remember the adage, "There's not one ring to rule them all." Because an event tech ecosystem for a hybrid event is going to have lots of things going on; you have your broadcast tech, you've got your AV tech, you've got your community tech. There can be one platform that does maybe 60 or 70 percent, but the ones that are out there advocating that they do it all, and they do it all very well, are lying to you.
Thriving, Not Surviving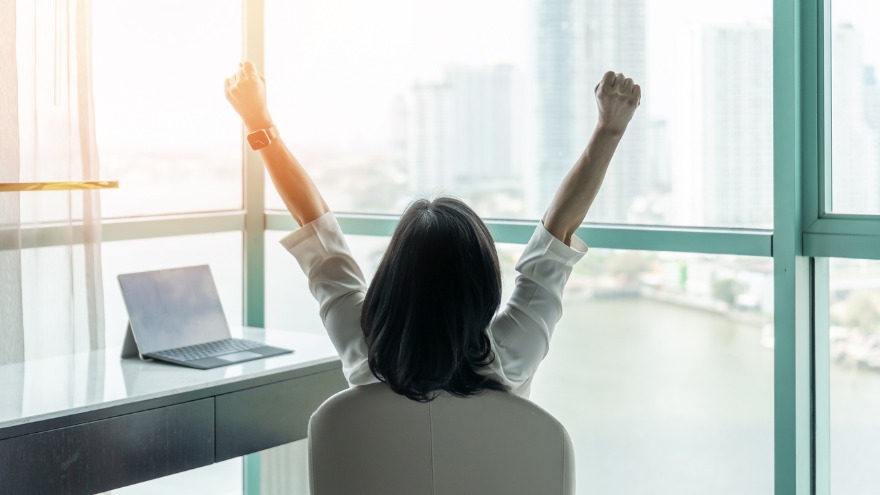 Long
One of the things that [Jennings] pointed out earlier is that we are reaching more people than ever. Let's talk about how this has helped planners—how now that we can measure everything and we have so much data, we're actually going to thrive and not just survive.
Krueger
The big fear is that if we start doing more for hybrid and start giving it away for free, [attendees] are not going to come to our events now that they've had a taste of what it's like to stay home. But the evidence is to the contrary.
What we saw going from year-to-year of putting on hybrid events is that in-person numbers either stayed the same or went up, like, 86 percent of the time. I would argue that the remaining 14 percent were probably the ones where the camera was placed in the back, they called it hybrid, and it was a bad experience [for virtual attendees]. You gave your online audience the worst seat in the house and expected them to be happy with it.
Jennings
How we're thriving is with DEI (diversity, equity and inclusion). Providing accessibility is a space that we haven't talked about; people really haven't focused on it when it comes to the importance of virtual and hybrid.
We haven't gotten to a space where people find it worthy to pay out of pocket to go to their meeting. Having this space, and opportunity where people can participate who might not normally have access to the platform or conference they would attend in person, has really made a wealth of difference.
People will get back to going to in person, without a doubt. I'm keeping this virtual space available to those that don't have the support but still need what's offered.
Predictions and Surprises
Jennings
First, I believe the virtual aspect is here to stay. It offers accessibility to attendees who may not have the funding to attend, as well as an easy buy-in for potential attendees to get involved with a meeting without a lot of investment.
Secondly, this is going to be a hospitality family affair. While we see event tech shining to support the transition to virtual and hybrid, I foresee our hotel and CVB friends getting into the action, too, which will make the planning of these meetings a family across the hospitality board. Lastly, there is value in virtual. I predict seeing the use of virtual to build momentum to, during, and after in-person events.
I've been surprised by the innovation. Give us planners a bottle of wine, and we can do anything. My prediction for hybrid meetings is how I plan to do them: taking one community in person and one community online and finding the ways that I can tie them together, but still trying to create unique experiences for both parties.
Krueger
On the event technology side, event apps are going to be the ones to watch. I think that cross-functionality is going to help us bridge as we return to reincorporating our in-person audience. We're going to see a lot more remote presentations where we've got a nice, controlled environment, with lights and cameras. We're seeing a lot of investments being made in venues to do that in hotels and train stations all over the world.
Lastly, I think we learned over the course of the last year that not every event and meeting needs to be in person. Don't get me wrong at all, I appreciate and love the in-person events; there will always be in-person events, but we've learned not each one needs to be.
Martin-Bilbrey
Slow and steady is going to win the race. I've talked to some very large enterprises that we work with, and they believe hybrid is here to stay. This is not something that's going away.
Another prediction is communities making a resurgence. Whether you're a corporation, association or somewhere in between, that aspect of having that 365 experience is going to be a valuable asset. Not just the producers you've been working with over the last year, but thinking about the community managers who can tend to seeds that you planted at the in-person, hybrid and virtual events so that the conversation can be 24/7.
My final prediction is that our teams are going to continue to be remote and distributed. Having those pop-up abilities and the ability to talk about your event deeply, as well as widely, is going to be incredibly valuable from a stakeholder perspective.
The thing that surprised me is the resiliency. It's been said a lot, but we always knew this was a group of people and an industry that could really roll with the punches. You can't do what we do and not be okay with surprises, even though we hate and try to control for them. But the joy that these people continue to bring, even when things are going terribly, horribly wrong! They are out there supporting and lifting each other up and continuing to make the fabric of our industry stronger.