Chefs weigh in on what's in and what's over for 2022 catering
Tis that season again. New year predictions time. But, like 2021, this year is no ordinary orbit around the sun. Even as meetings—and their F&B—are returning, the experience of the Pandemic Years has altered the landscape, maybe for good.
So it was with especially keen interest that we asked a sampling of caterers and chefs for their expert predictions of what the coming year will bring to the food and mood on our banquet plates.
What's In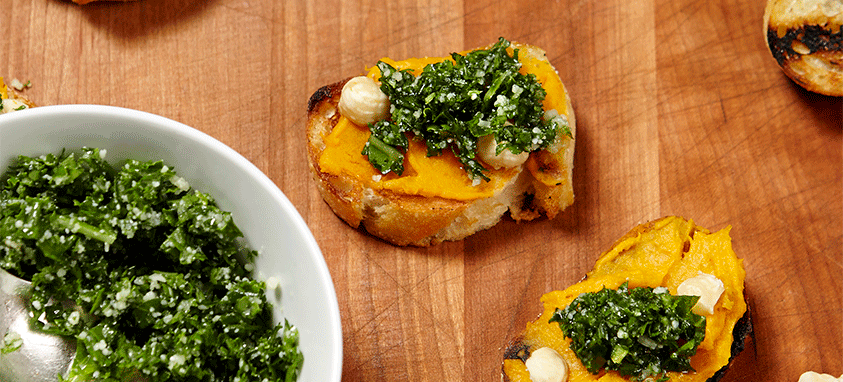 Inclusive menus and menu-writing, says Mary Cline, regional director of catering for Wolfgang Puck Catering (WPC). She foresees a new focus on menu-writing and descriptions based on flavors, spices and ingredients rather than ethnicities—driven by the industry's commitment to DEI.
See more: Wolfgang Puck: A Legend's Legacy
Local to the max, echo several respondents. Adrian Colameco, executive chef at Casa Marina-A Waldorf Astoria Resort in Key West, Florida, believes this continuing trend will shift into overdrive "as there is significant difficulty in sourcing many products due to the supply-chain challenges we are facing."
Chef Thomas Tuggle at The Harpeth Hotel, a Curio Collection by Hilton, in Franklin, Tennessee, adds that going local is part of the larger embrace of community. "Involve the community into operations, showcase local products, hear what they have to say and give them what they crave," he says.
More: The Latest Sandwich Trend? Hyper-Local in Hand
Creative take-out style service will endure. "Born out of Covid-19 health and safety protocols, the industry's level of creativity in individually plating, serving, packaging everything from canapes to reception boxes to salads has reinvigorated this once-forgotten, beautiful way of presenting food and service in a more casual setting," Cline notes. She says "takeaway treats" given to departing guests are trending.
Nelson Lopez, executive chef at Conrad Fort Lauderdale Beach in Florida agrees, endorsing "stylish ways like Chinese take-out containers and bento boxes."
Home-style but high quality. The return to F2F will drive enhanced F&B selections and a higher level of attended services, yet home-style, comfort meals with restaurant quality will remain in demand.
What's Over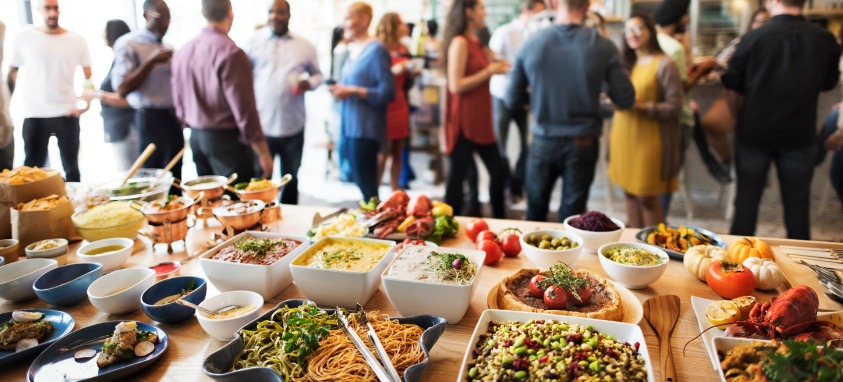 Meat-centric menus will continue to fade as environmental and wellness concerns shift even more focus to vegan preparations and meat substitutes. Edgar Escalante, executive chef at Dirty Habit DC in Kimpton Hotel Monaco Washington DC thinks seaweeds will help scratch the carnivore itch. He uses kombu impregnated into watermelon to make a "tartare" that tastes like fish. A colleague chef, Graham Dodds of Elm & Good at Kimpton Pittman Hotel in Dallas, uses locally sourced lion's mane mushrooms to prepare what you'd swear are crab cakes.
Virtual F&B experiences. They're already almost dead among the Zoom-weary, but the return of live events should finish them off.
The chef as authoritarian dictator, says chef Tuggle. "My way or the highway packed its bag and left," he declares, along with "yes chef!" kitchen culture and the classic white jacket and houndstooth pants.
Lastly, and no surprise, buffets will not make a roaring comeback in the coming year. Chef Lopez thinks tableside service and action stations will also be rare. Cline adds that WPC continues to offer attended stations and buffet services, but many clients still want the acrylic safety guards and staff wearing PPE. "It will be a while before the health and safety protocols adopted during the pandemic are completed erased," she says.