From A to Z, innovative programs help planners take better care of attendees
Health and wellness used to be an afterthought in the meetings industry. Events were usually staged in dark, stuffy rooms; the gym consisted of little more than a stationary bike and some weights; and food in airports, planes and sometimes even hotels themselves was pitiful.
How times have changed! Today, airports sell kale salad, meetings occur in light-filled spaces and hotel gyms are bona fide fitness centers with impressive spas. Are you gluten-free? No problem. The hotel kitchen staff will happily prepare tasty dishes to meet your dietary requirements. Forgot your workout wear? Don't sweat it. Westin has a gear-lending partnership with New Balance, Trump Hotel Collection has partnered with Under Armour and Fairmont Hotels & Resorts works with Reebok. The radical transformation is bringing joy to planners and attendees.
"A happy guest is a healthy guest," says Dr. Ernest Brown, a Washington, DC-based physician who serves as medical advisor to several hotels in the nation's capital. He cites Sofitel Washington DC Lafayette Square as an example of a property concerned about health. The hotel regularly hosts events where community partners provide information and free consultations. "And with the assistance of a dietician, their executive chef developed a fantastic menu that provides calorie counts," Brown says.
Hotels have a sound business reason for this: Wellness offerings attract younger travelers. In a recent study by MMGY Global, 45 percent of millennials and 38 percent of Gen Xers said that the presence of spas and fitness centers influence where they choose to stay.
In order to appeal to younger demographic groups as well as baby boomers concerned about their health, planners are taking a closer look at hotels that emphasize wellness. From A to Z, we toast some of the most interesting health and wellness innovations offered for travelers today.
Airports
With dozens of uninspired fast food eateries, airports used to be pretty unhealthy places for planners to spend time. Thankfully, that is changing. According to the Physicians Committee for Responsible Medicine, almost 71 percent of restaurants in major U.S. airports offer at least one plant-based or vegan meal option, a 25 percent increase from 2001. Not surprisingly, California leads the way. In its 14th annual Airport Food Review, the organization found 90 percent of the restaurants at Los Angeles International Airport (LAX) dish up food that meets its criteria for healthy meals. In addition to better eats, many of today's airports boast yoga and meditation rooms.
Balance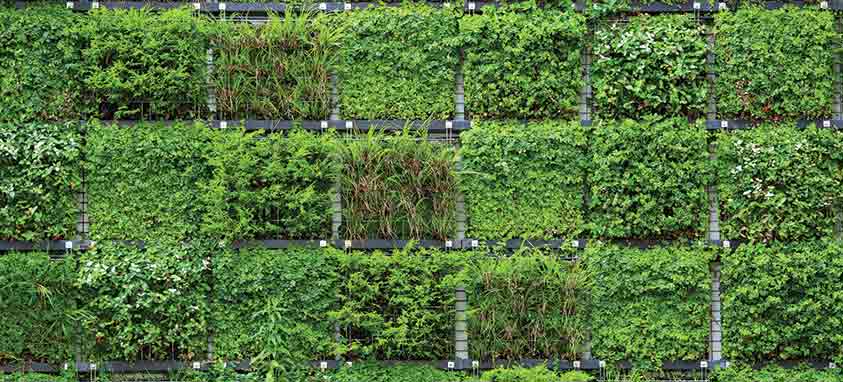 "Just as your car runs more smoothly when the wheels are in perfect alignment, you perform better when your thoughts, feelings, emotions, goals and values are in balance," says Brian Tracy, an author and public speaker who presents keynotes about personal and professional development. Balance is also important in terms of diet. Nutritionists caution against obsessing on one particular food group, and overeating in general. One way to do that is to keep portions bite-sized. At trade shows, Carlos Collado, executive director of catering at MGM Grand Hotel & Casino in Las Vegas, presents a lot of bite-sized food on sticks, in cones and in shot glasses.
Cardio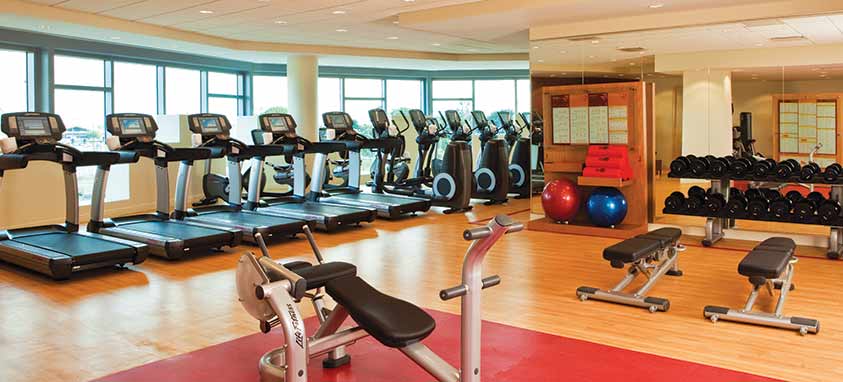 Sheraton Puerto Rico Hotel & Casino
Cardiovascular exercise is a key component of physical fitness. According to bodybuilding.com, it increases heart rate and blood circulation, controls blood sugar, burns calories, jumpstarts metabolism, releases "feel good" hormones and relieves depression. Cycling is an especially effective way to reap cardiovascular benefits. Many cities have introduced bike-share programs, giving business travelers a fun and healthy way to explore the destination when work concludes. Most hotel gyms feature exercise bikes, but Sheraton Puerto Rico Hotel & Casino in San Juan is putting a new spin on the idea. It recently purchased stationary bikes for attendees to use during meetings.
Drinking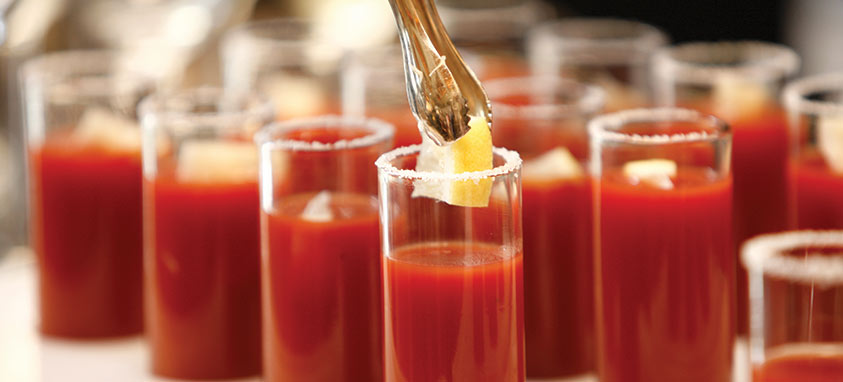 St. Regis New York
Business has moved out of the boardroom and into the bar, with deals being sealed over cocktails. Embracing the trend, Embassy Suites by Hilton hosts a complimentary reception nightly at all its locations, where guests can enjoy alcoholic and nonalcoholic beverages, as well as light appetizers. Some meeting planners are adding mixology classes to their programs. At the luxurious Meadowood Napa Valley in Northern California, for example, attendees can learn to craft impressive-looking cocktails. The St. Regis hotel brand celebrates the bloody mary with different variations at each of its properties because the spicy brunch staple was created in 1934 by a bartender at The St. Regis New York.
Even Hotels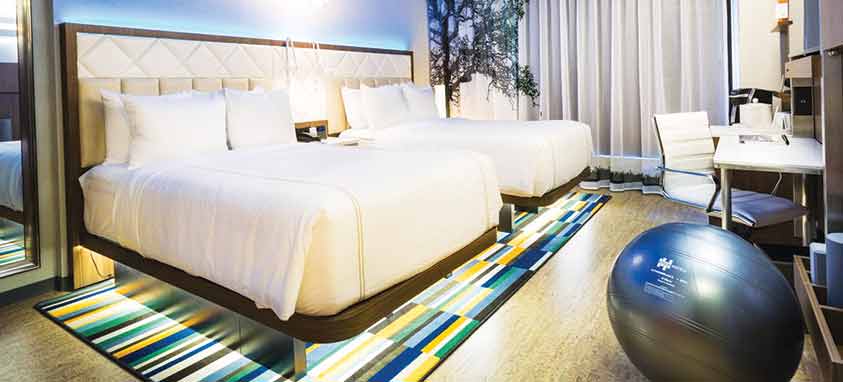 InterContinental Hotels Group's Even Hotels brand targets travelers interested in health and wellness. It currently has properties in New York City's Times Square; Brooklyn, New York; Norwalk, Connecticut; Rockville, Maryland; and Omaha, Nebraska, with plans to open more. All Even Hotels guest rooms are equipped with foam rollers, core exercise balls, yoga mats and blocks, and guests have access to a wide variety of on-demand fitness videos. Furniture in the modern guest rooms can be used for planks or dips. Traditional desks have been replaced by ergonomic standing ones. Hungry or thirsty? Even Hotels features infused water in the lobbies and healthy food options in the restaurants.
Food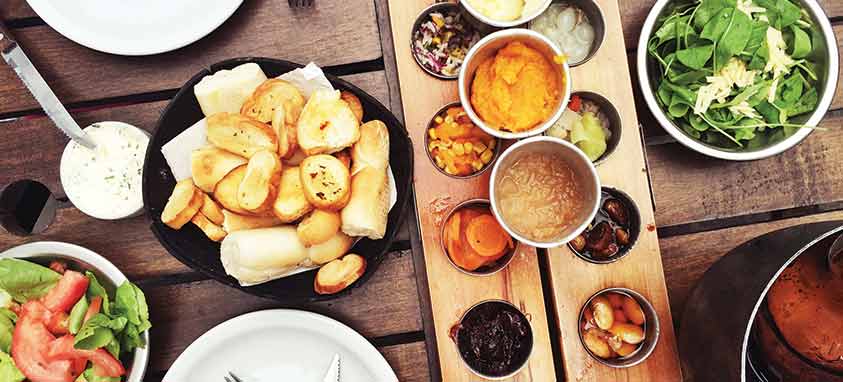 Mark Cooper, CEO of International Association of Conference Centres, has noticed a trend toward healthier eating at events. "Food has become more than just fuel," he says, mentioning its indelible impact on concentration and productivity. During breaks, hotels are serving up fruit juice and trail mix instead of coffee and Danish pastries. Guests at The Epiphany Hotel, a Joie de Vivre property in Palo Alto, California, can request an in-room refrigerator stocked with locally grown produce, fresh juice and energy bars. Trump Hotel Collection properties offer healthy room service options such as stir-fried vegetables with tofu. In Florida, diners at Waldorf Astoria Orlando and Hilton Orlando Bonnet Creek can pluck produce from an edible herb wall.
Gyms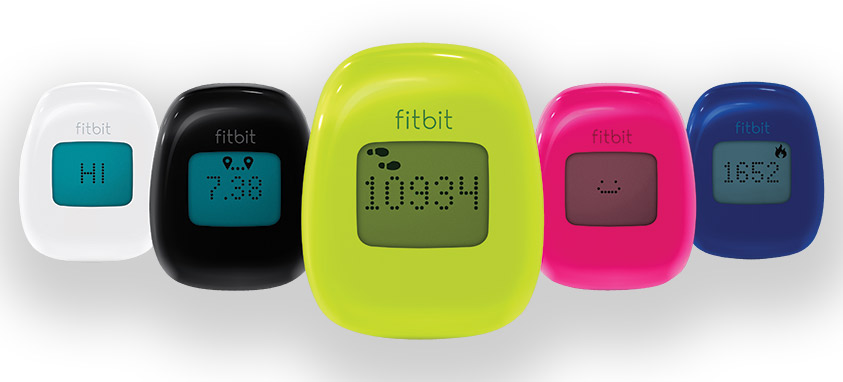 The American Hotel & Lodging Association found the number of hotels with fitness facilities jumped from 63 to 84 percent over the past decade, and resorts offering in-room exercise equipment has doubled to 13 percent. Tracking fitness with wearable devices has become a craze. Starwood's Element Hotels, an eco-brand aimed at the active traveler, has partnered with Fitbit, as has its pioneering Westin brand. Guests at The Nines, a Luxury Collection Hotel in Portland, Oregon, get complimentary use of Nike Fuel Bands, as well as access to a workout closet stocked with fitness equipment. At Wyndham Hotels and Resorts, guests that want privacy when exercising can request a room equipped with a treadmill, stationary bike or elliptical machine.
Habits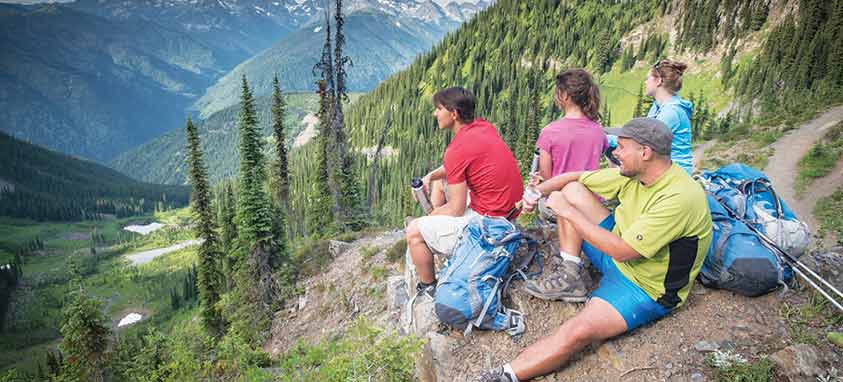 Mountain Trek Fitness Retreats & Health Spa Ltd.
Bad habits can be replaced with healthier ones. Mountain Trek Fitness Retreats & Health Spa Ltd. is ideal for a transformational executive retreat. Corporate leaders can hike their way to wholeness and harmony in British Columbia, Canada, or in Baja California, Mexico. Programs focus on the mind-body-spirit connection, with yoga, massage and lectures. Meeting attendees can reclaim vitality and learn new habits at Sonesta Resort Hilton Head Island in South Carolina. The property has partnered with Hilton Head Health, an award-winning destination wellness retreat that organizes fun group events, such as an educational kitchen cook-off where teams create healthy dishes incorporating a secret ingredient.
Indoor Space
The Environmental Protection Agency estimates that one in four new or renovated buildings in the United States may be classified as sick, costing companies billions in lost productivity. Toxic chemicals used to repel stains on carpet and furniture are often to blame, yet poor ventilation is also a factor, especially in high-rises constructed over parking garages where poisonous carbon monoxide slips in through air ducts. Humans naturally emit carbon dioxide, and studies show that concentration levels in crowded meeting rooms frequently exceed acceptable levels. The good news is that there are easy ways to improve indoor air quality. Open the windows and decorate with pollutant-removing plants such as Boston ferns or palm trees.
Jet Lag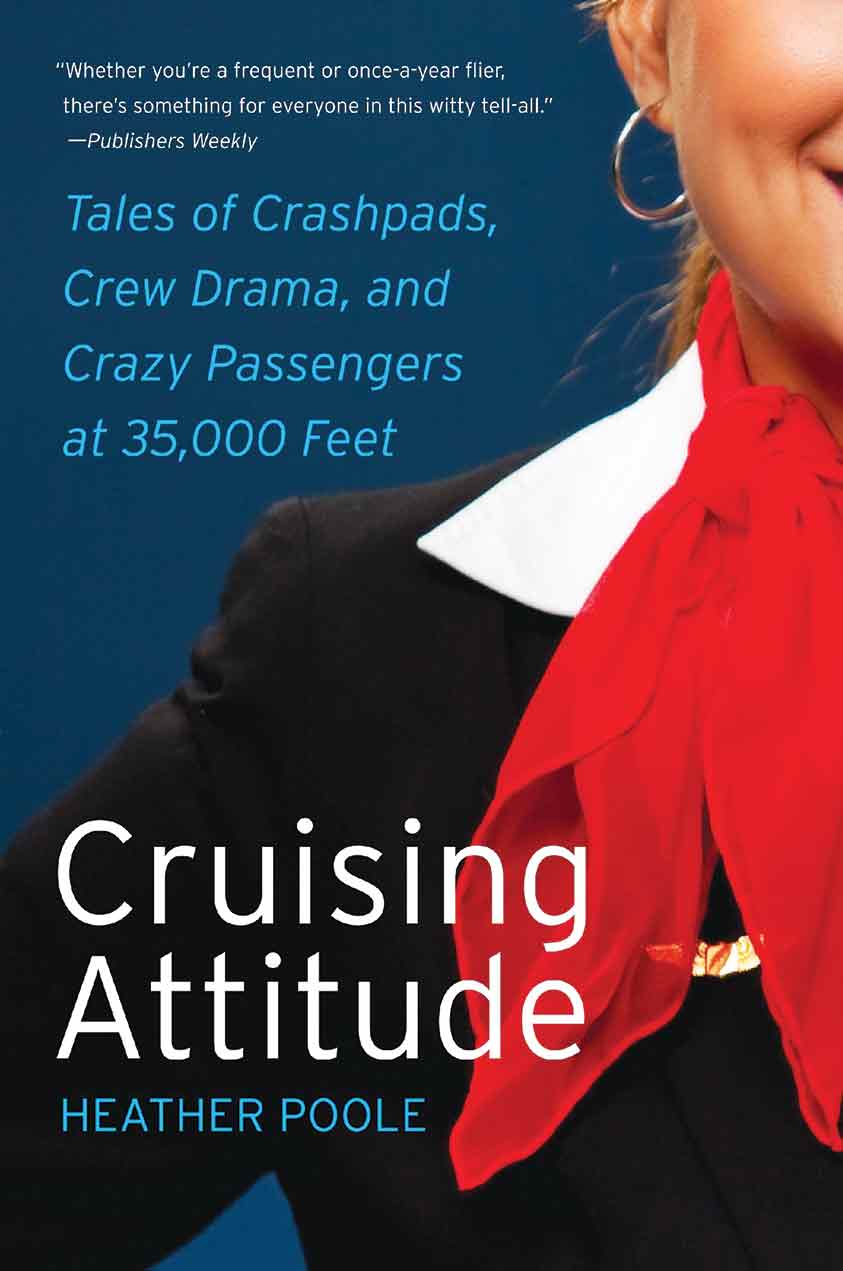 Jet lag is the bane of frequent fliers. It is difficult to discuss business when your internal time clock is off, but crossing time zones is unavoidable in today's global world. Flight attendant Heather Poole, author of Cruising Attitude: Tales of Crashpads, Crew Drama and Crazy Passengers at 35,000 Feet, recommends adopting the time schedule of wherever you land. If it's morning but your body is screaming for sleep, resist the urge to lay down. Instead, Poole suggests taking a walk and getting some sunlight, which will reset your circadian rhythm. Others swear by the natural supplement melatonin, which unlike sleeping pills does not have potentially dangerous side effects.
Kids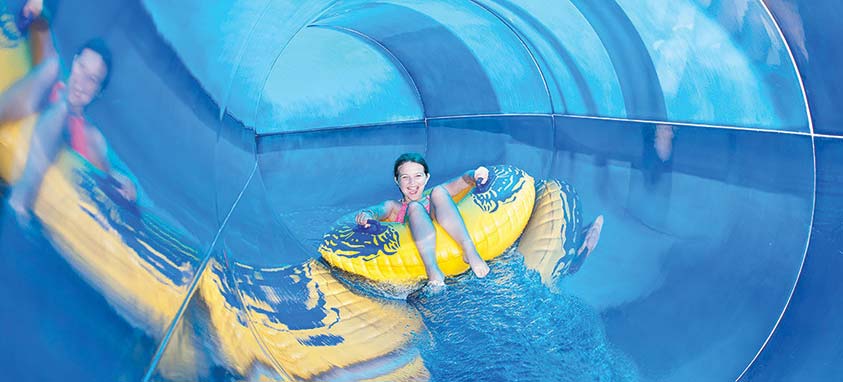 Great Wolf Lodge
The health trend at hotels has extended to kids. Instead of simple babysitting, resorts are revamping their kids club offerings to include nature walks and cultural immersion programs. The Ritz-Carlton pampers younger guests with children's spa time and morning stretching, as well as soccer and dance. Grand Fiesta Americana Coral Beach Cancun offers supervised seashell hunts and sand castle building competitions, in addition to arts and cooking classes. The epitome of catering to kids is Great Wolf Lodge. It has 14 properties in the United States and Canada that boast impressive water parks where youngsters can happily exercise for hours while their caregiver is immersed in meetings.
Life/Work Integration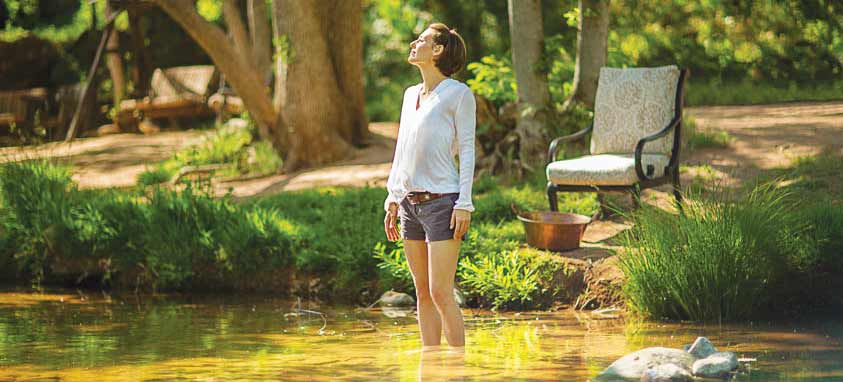 L'Auberge de Sedona
Smartphones keep us connected 24/7, but being plugged into work 24/7 is not necessarily a good thing. "Human beings need breaks in order to thrive," opines John Boitnott (in a post on inc.com), who believes it is essential to disengage. L'Auberge de Sedona in Arizona offers a corporate digital detox package where groups reconnect with nature and each other. The retreat begins with a ceremony where participants ditch their electronics, and books replace televisions in guest rooms. Free from digital distractions, attendees take part in outdoor adventures, games, spa treatments and meditation sessions. One of the most interesting practices is forest bathing, which is rooted in the belief that time spent in nature facilitates healing.
MGM Grand
MGM Grand Hotel & Casino in Las Vegas, voted a Smart Meetings' Smart Star Gold winner for Best Conference Center in 2015, boasts an innovative Stay Well program. More than 602,000 sq. ft. of flexible Stay Well meeting space provides evidence-based health and wellness elements, including advanced air purification to reduce allergens, circadian lighting that emulates natural daylight and water stations for hydration. Breakouts feature healthy food and mental activities to stimulate creative thinking and release tension, plus light stretching and designated areas for meditation and relaxation. Stay Well guest rooms provide more than 20 health features, including advanced air purification systems, aromatherapy, dawn-simulation lighting and vitamin C-infused showers.
Nutrition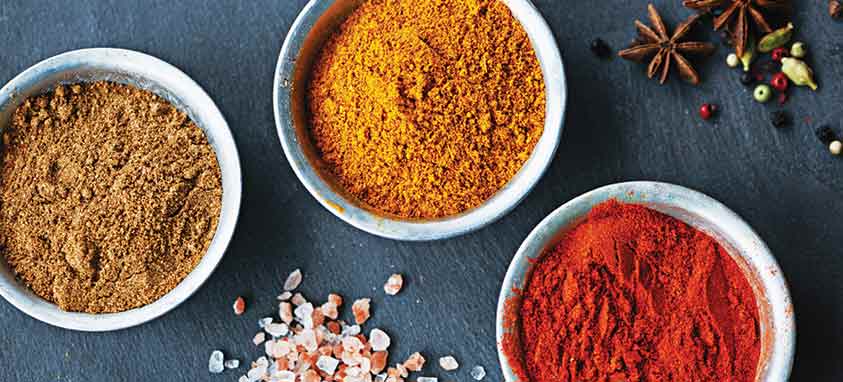 Alarmed nutritionists note that what we eat has changed more in the last 40 years than in the previous 40,000, and it's taking a toll on our health. According to the National Cancer Institute, almost 40 percent of the population will contract some form of cancer, but nutrition may play an important preventative role. Spices such as turmeric and ginger contain anti-inflammatory compounds that could reduce the risk of Alzheimer's disease, while antioxidant substances in garlic and onions have been scientifically shown to protect against heart disease and cancer. Cinnamon may help lower blood sugar. Unusual health-building foods such as chia seeds, goji berries and quinoa, previously found only in natural food stores, are appearing on hotel menus.
Organic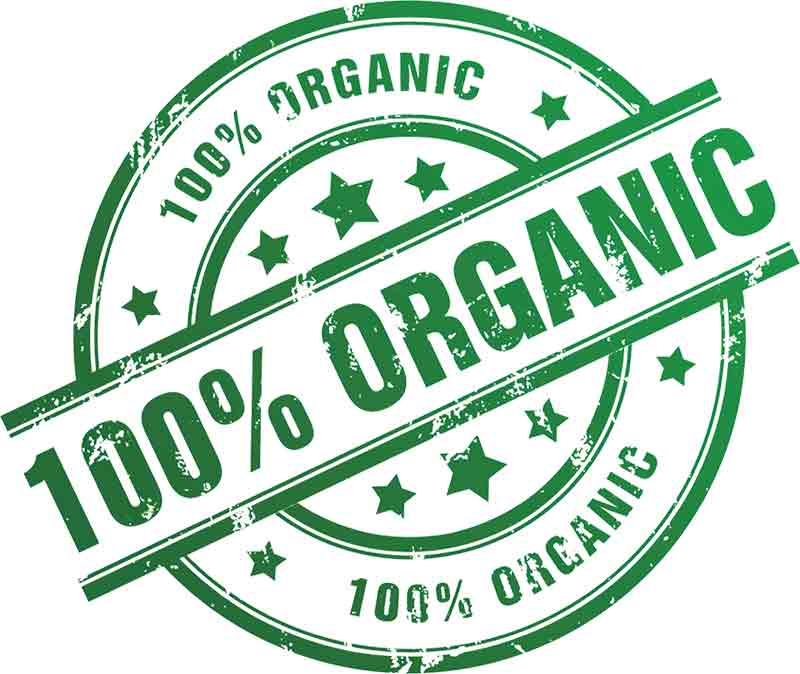 The Organic Trade Association says sales of organic products in the United States totaled $39.1 billion in 2014, a 11.3 percent increase from 2013. Organic nonfood products posted their biggest gain in six years, with fiber and personal care product categories particularly strong. Hotels have contributed to the explosive growth; outfitting guest rooms with organic cotton sheets and amenities derived from organically grown ingredients. According to travelpulse.com, executive chefs are responding to customer requests and opting for certified organic produce from local growers whenever possible. Brian Povinelli, senior vice president and global brand leader for the Westin and Le Meridien brands, says "people are becoming more demanding in the expectations they have in restaurants and F&B outlets."
Palace Resorts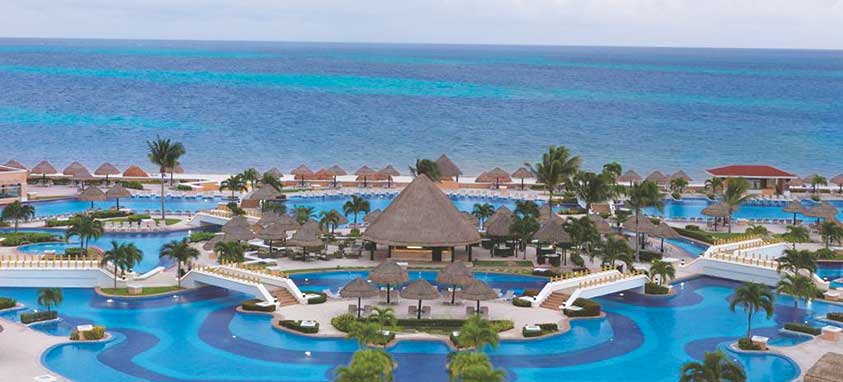 Moon Palace Golf & Spa Resort in Cancun
With eight locations, Palace Resorts sets the standard for all-inclusive experiences in Mexico and Jamaica. Planners can take meetings from average to awesome with wellness offerings that include sunrise swims in beautiful pools and the azure ocean; workouts in well-equipped fitness centers or on the beach; and buffets laden with fresh fruits, vegetables and bite-sized desserts. When hosting meetings, conventions or incentive trips at Palace Resorts, everything is included. Attendees enjoy unlimited F&B, free room service, Wi-Fi, nightly entertainment and complimentary minibars in the guest rooms. At Moon Palace Golf & Spa Resort in Cancun, planners can stage events for up to 10,000 guests in the 140,000-square-foot Moon Palace Arena.
Qigong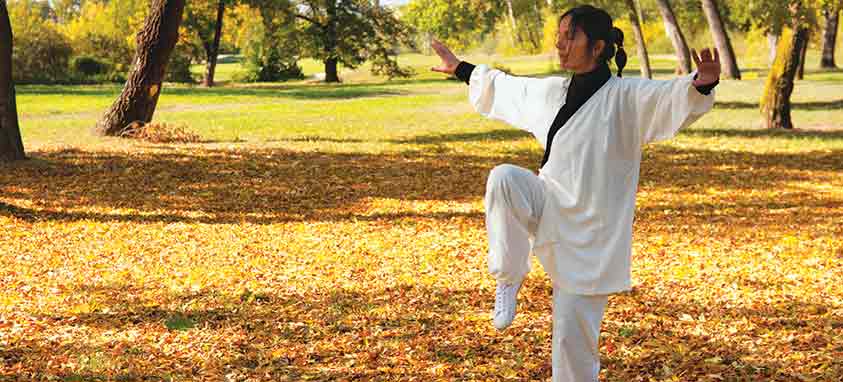 Martial arts improve stamina, muscle tone, flexibility, balance and strength, and build self-confidence and patience. There are many different types of martial arts. Qigong is a practice of aligning breath, movement and awareness for exercise, healing and meditation. With roots in Chinese medicine and martial arts, qigong helps balance qi (chi), or the intrinsic life energy force. Guests at Hyatt Regency Tamaya Resort and Spa can take qigong classes, along with other offerings such as yoga and horseback riding. The resort, located between Santa Fe and Albuquerque in New Mexico, boasts an award-winning spa featuring natural herbal treatments, and a fitness concierge who can supply guests with detailed maps of running and walking trails.
Relaxation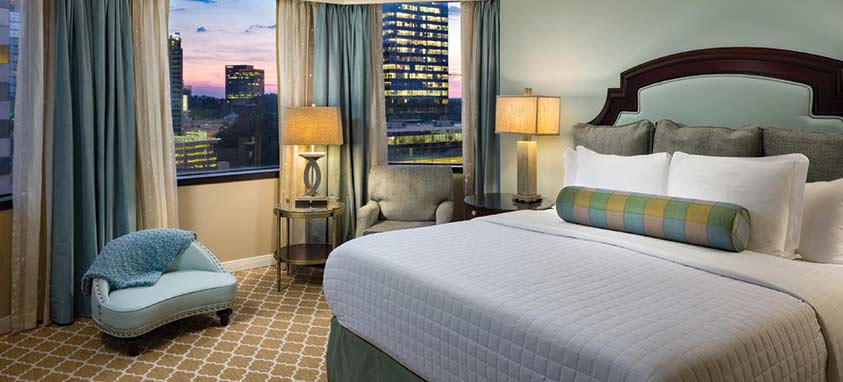 The Ritz-Carlton, Buckhead
Relaxation decreases the effects of stress, helping individuals replenish their reserves. Mayo Clinic says it slows the heart and breathing rate, lowers blood pressure, reduces tension and improves mood. Alone or with a guide, participants silently repeat words or sounds while visually imagining a peaceful setting and consciously controlling breathing, while isolating and relaxing different muscle groups. The Ritz-Carlton, Buckhead, a AAA Five Diamond property in Atlanta, takes relaxation seriously, dedicating an entire floor to it. There are 17 guest rooms and two specialty wellness suites focused on relaxation. The Jasmine Suite features blackout drapes, an electric fireplace, soothing wake-up technology, aromatherapy, a yoga/meditation corner and custom juices, while the White Lotus Suite features a spin bike, stand-up desk and hanging chair, as well as aromatherapy and juice.
Spas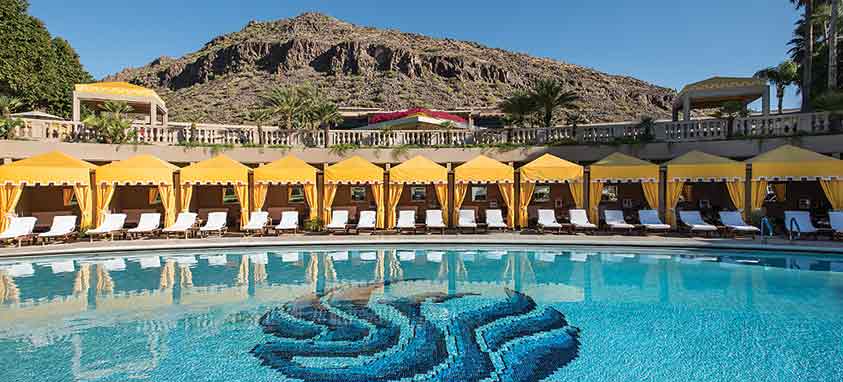 The Phoenician, a Luxury Collection Resort
Spas date back to ancient Greece; hotels today have elevated the spa to high art. Perhaps nowhere is this more evident than in Arizona. The Boulders Resort & Spa, Curio Collection by Hilton in Carefree is hidden amid towering cacti and ancient rocks. Recently renovated, its signature treatments include watsu, a form of aquatic bodywork, and Ayurvedic massage with locally sourced clay. The Centre for Well-Being is a Forbes Four Star luxury spa in The Phoenician, a Luxury Collection Resort in Scottsdale. The spa menu includes hot stone rituals, wraps and facials. Royal Palms Resort & Spa, a Destination Hotel in Phoenix sits in an orange grove. Its Alvadora Spa celebrates citrus; its signature scent is neroli, an essential oil distilled from orange blossoms. Hyatt Regency Scottsdale Resort & Spa at Gainey Ranch has Spa Avania, named one of the best spas in the world by Conde Nast Traveler. Its mineral pool supplies all 82 trace minerals needed for optimal health and longevity. The spa at Aria Resort & Casino in Las Vegas is particularly unique. Guests can melt away tension lying on ganbanyoku (Japanese stone beds) and breathe in a room with an illuminated wall of shio salt bricks. Their skin will feel like a million bucks after a gemstone facial using micronized diamonds.
Travel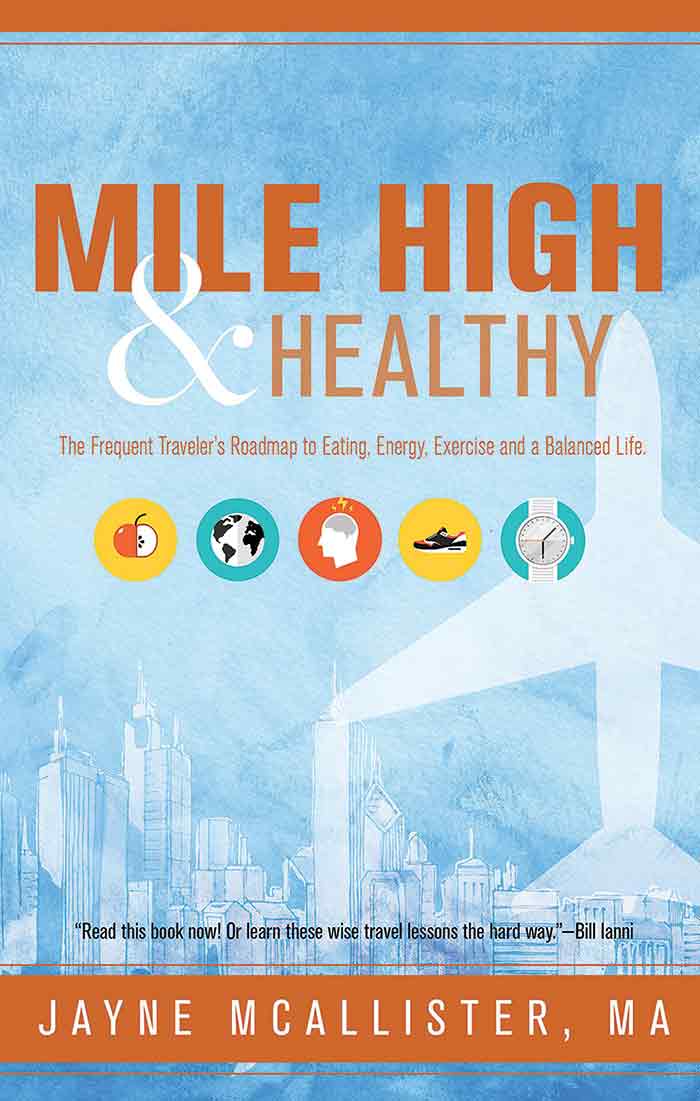 Jayne McAllister is the author of Mile High & Healthy: The Frequent Traveler's Roadmap to Eating, Energy, Exercise, and a Balanced Life. She has noticed that more business travelers are meditating. "Many companies are bringing in specialists to teach their executives how to focus, think more clearly and make better, more profitable decisions," she says, adding that it is easy for business travelers to meditate while on the road. McAllister often speaks on the importance of being fully present. "Doing more doesn't make you more productive," she says. A tired executive might feel compelled to work on a plane, yet he or she will not perform to optimum capacity and the work may need to be redone. "The best companies are recognizing that traveling employees need time to recover," she says.
Unwind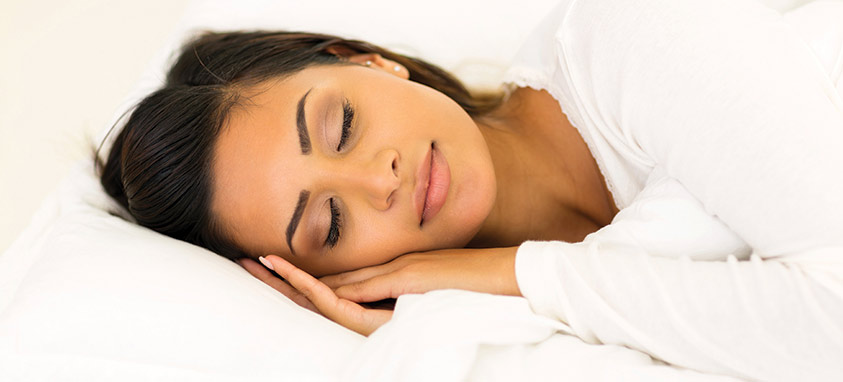 Arianna Huffington is a nationally syndicated columnist and co-founder/editor in chief of The Huffington Post. She maintains that sleep is essential for success. In an online TED Talk that has garnered almost 3.5 million views, she awakens listeners to the importance of getting shut-eye. Sleep may be the most important factor influencing productivity. Research indicates that staring at tablet or phone screens prior to going to bed will keep you up. More effective ways to unwind include listening to music, reading a book or drinking a glass of warm milk, which contains a natural sleep-inducer, l-tryptophan. Recognizing the importance of a good night's sleep, hotels are pampering business travelers with special beds, pillows and linens, and lavender aromatherapy spritzers.
Vitamins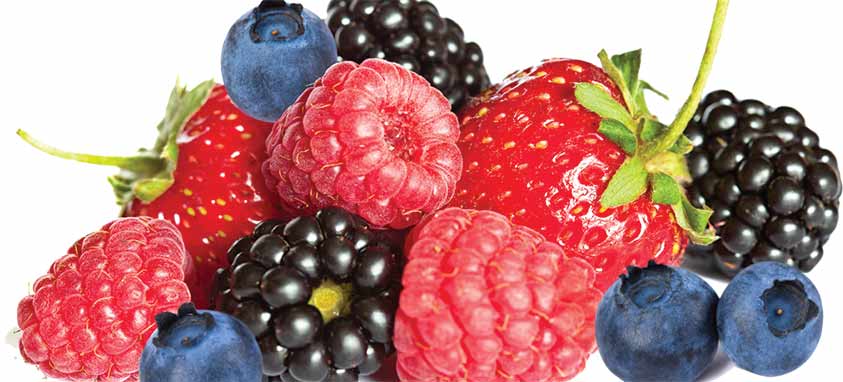 Health experts agree that food is the best medicine, and one of the best ways to get vitamins is via vegetables and fruit. Many hotels are embracing this concept by cultivating gardens. Greens, which are particularly easy to grow, are rich in folate and calcium, while cruciferous vegetables such as broccoli and cabbage may protect against cancer and reduce memory loss. Tomatoes contain lycopene, an antioxidant that maintains skin texture and may reduce the risk of prostate, lung and stomach cancer. Almonds and walnuts contain healthy fats that benefit cardiovascular and brain health. Berries are rich in antioxidants that can slow the growth of certain cancers and improve brain function. Grapes contain the antioxidant resveratrol, which has anti-inflammatory and anticoagulant properties.
Westin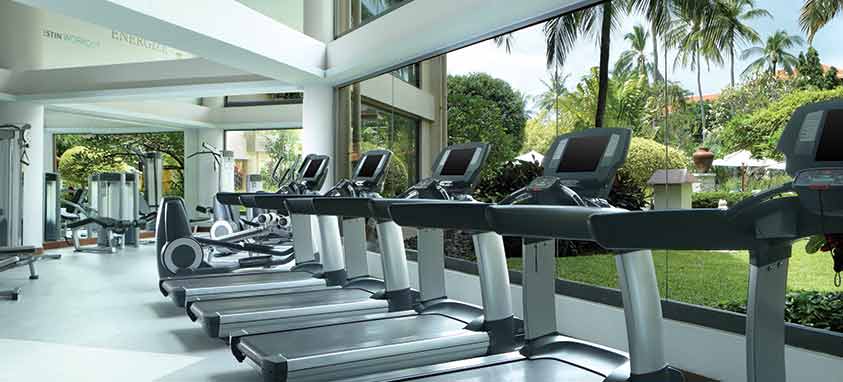 The Westin Resort Nusa Dua, Bali
Starwood Hotels & Resorts' Westin brand has led the way in terms of wellness. In 2007 it partnered with SuperFoodsRx to provide nutrient-rich dishes in its restaurants. During breakouts, planners can refuel attendees with healthy snacks, fresh pressed juices and smoothies. The Westin commitment to wellness extends to workouts. The brand was the first to launch a gear-lending program, and the first to employ running concierges. Recently, Westin united with Fitbit to create fitness programs for hotel guests. The partnership gives guests a complimentary trial to FitStar Premium, which includes personalized routines and access to Westin's Freestyle sessions.
Xtreme Sports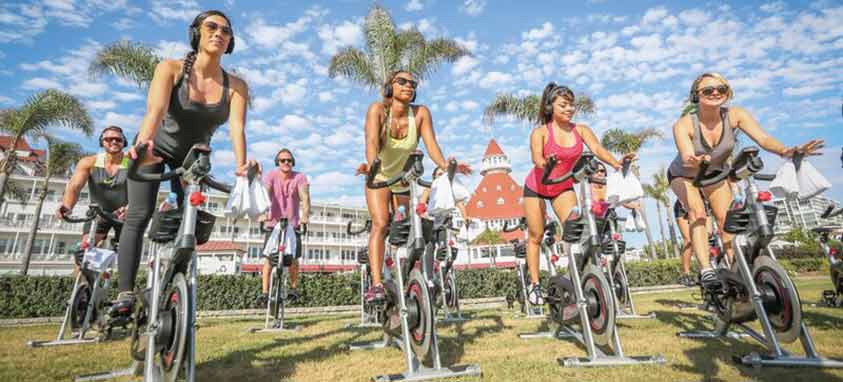 Hotel Del Coronado
Blood flow to the brain declines after 10 minutes of sitting still. In response, planners are moving their groups outdoors. At Fort Lauderdale Marriott Harbor Beach Resort & Spa, meeting attendees can compete in a challenging Beach Olympics/Survivor event. Utilizing their lazy river and waterslide, The Hilton Orlando offers a high intensity, Amazing Race-style event that promotes teamwork and camaraderie. Cheeca Lodge & Spa in Islamorada, Florida, offers a Paddle & Run competition where teams launch glass-bottom sea kayaks, paddle around a 525-foot fishing pier and return to the beach. Nothing says beachside wellness like a morning beach spin class at one of the top beaches in America. At Hotel del Coronado in San Diego, participants don headphones so noncycling guests are not disturbed. The award-winning Miraval Resort & Spa in Tucson, Arizona, offers 380 different experiences, many of them physically challenging. Popular classes at hotels include surfing, stand-up paddleboarding, flash mob exercises, boot camp and Zumba. HoopFit, performed with light-up hula hoops at Well & Being at the Fairmont Scottsdale Princess, is unique. At Grand Geneva Resort & Spa in Lake Geneva, Wisconsin, meeting attendees can scale a 35-foot-tall indoor climbing wall, while guests at The National Conference Center in Leesburg, Virginia, can sample high and low ropes courses and a climbing wall.
Yoga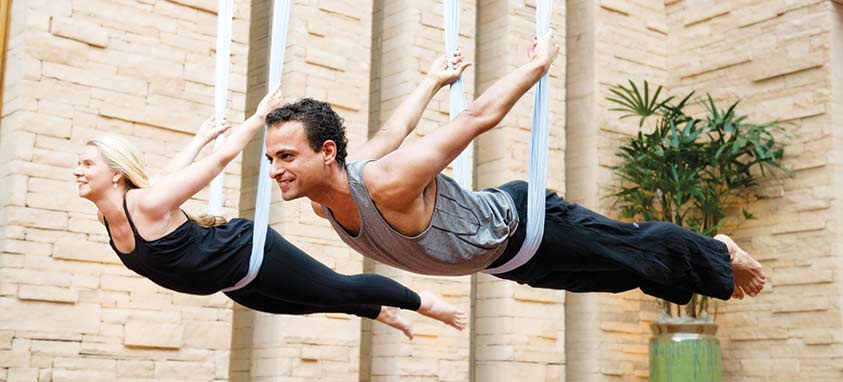 Fairmont Scottsdale Princess
Yoga can loosen the stiff muscles of office workers who sit too much. It's no surprise that hotels offer yoga classes; what is surprising is the variety of classes. Beach and lakefront properties offer SUP yoga, a blend of stand-up paddleboarding and yoga. Guests at South Seas Island Resort on Captiva Island in Florida can try Ambu Yoga. Ambu (Sanskrit for water) yoga emphasizes the connection between the energy flow of water and the mind-body-spirit experience of yoga. Classes, which build physical strength and emotional balance, are held outdoors facing the ocean. Wannabe acrobats can practice antigravity aerial yoga at Well & Being at the Four Seasons Resort and Club Dallas at Las Colinas in Irving, Texas. They hang suspended in fabric hammocks 3 feet in the air. Aerial yoga is also offered at Arizona's Well & Being  at the Fairmont Scottsdale Princess, and participants can do sundown yoga at the stunning Desert Botanical Garden in Phoenix. Urban properties such as The James New York offer rooftop yoga.
Zen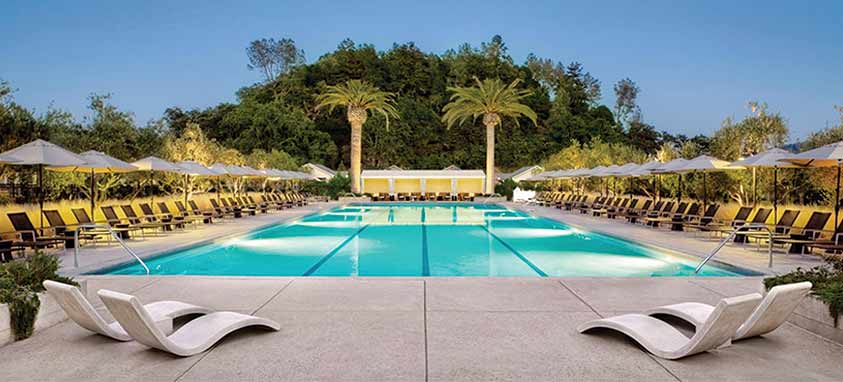 Technically, Zen is a Japanese school of Buddhism that emphasizes meditation, but its definition is actually much broader. Oftentimes, Zen involves contemplation in nature. In Northern California, Solage Calistoga's floating meditation is held under the stars in the resort's geothermal mineral pool. Meeting-goers can seek inner peace on a guided hike through the Allegheny Mountains at the AAA Four Diamond Omni Bedford Springs Resort in South Pennsylvania, or they can take meditative yoga walks in the scenic Blue Ridge Mountains when meeting at The Omni Grove Park Inn in Asheville, North Carolina. Also, meetings at Park Hyatt Beaver Creek Resort and Spa in Colorado's Vail Valley can begin with a brief meditation, and sessions can be held in outdoor mountain landscapes. To remember the calming smells of the alpine forest, guests are given forest-scented body lotion to take home.
---
Health & Wellness Predictions for 2016
Enchantment Group is a Scottsdale, Arizona-based hospitality management company that provides consultation services. In an excerpt from a posting on hotelsmag.com, President Mark Grenoble shares some top takeaways, compiled by Susie Ellis and her team from the Global Spa and Wellness Summit in Mexico City in November.
Wellness will become a priority, as sickness is too expensive: Global economist Thierry Malleret predicts that chronic disease will cost $47 trillion worldwide over the next 20 years. Governments will incentivize health with tax credits and insurance companies will track behavior with wearable or implantable devices, rewarding healthy behavior.
Wellness will infiltrate our daily lives: Instead of something you "do," it will meld seamlessly into your life. You will awaken to dawn-simulating lighting; bed sensors will monitor sleep, making ventilation changes as needed; and buildings will monitor residents' oxygen, stress and hunger levels.
Workplaces will embrace wellness: Companies will change their focus to cover physical, emotional and financial wellness, addressing fair pay, healthy workspaces and work/life balance. Vacations will be mandated and workers will be required to unplug regularly. Obsession with ROI will be replaced with ROV (return-on-value) as companies learn that happy, healthy workers reduce health-care costs and drive recruitment.