A trio of meeting venues that really get it right
The "S word"–sustainability—is on the lips of the meetings world everywhere, and that's a very good thing. How far we've come from the days when recycling name badge lanyards was a big deal. Yet, as in all things, there are degrees of separation. There is sustainability, and there is SUSTAINABILITY.
As aspiration and inspiration, now let us praise meeting venues that lead the pack. This is not to suggest that the three that follow are best in the whole world—only that they have been selected for their very conscious and conspicuously chosen path for walking the talk.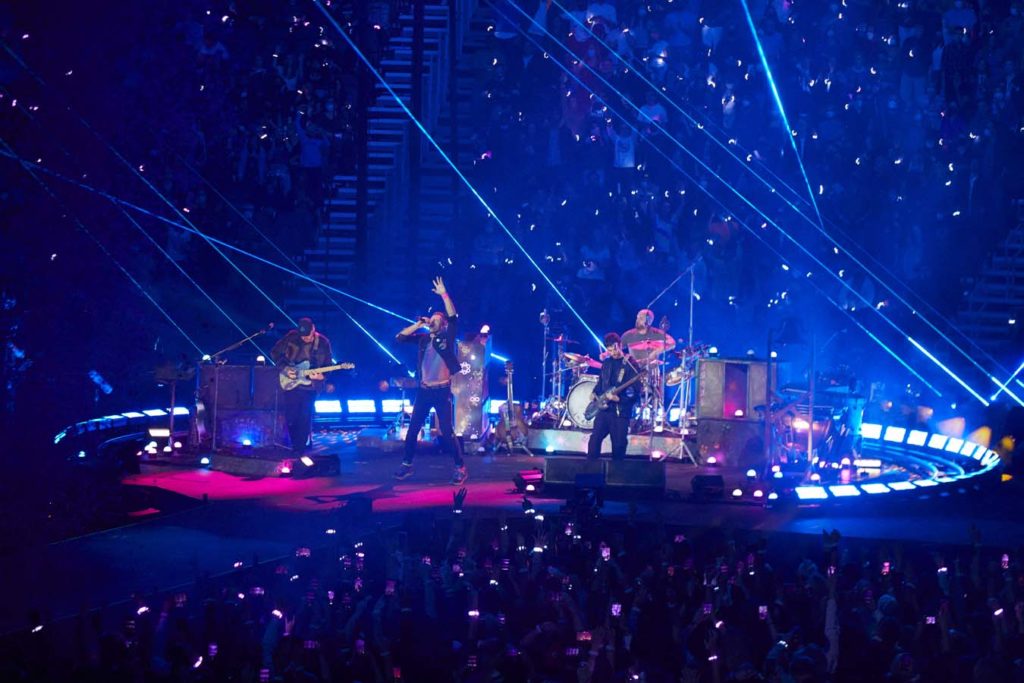 A performance by Coldplay headlined opening night last October for this venue built with the goal of being the first net-zero carbon-certified arena in the world. After securing naming rights, the little local company called Amazon chose the venue's name to support The Climate Pledge, a promise by "companies and organizations to commit to net-zero carbon by 2040, a decade ahead of the Paris Agreement, or sooner."
Home to the NHL's Seattle Kraken and WNBA's Seattle Storm, it's also an event venue that seats 17,200 plus offers numerous premium spaces for private groups.
Groundbreaking environmental features include the Rain to Rink system to capture rainwater in a 15,000-gallon cistern to resurface the ice hockey rink, all-electric systems using no fossil fuels and 100 percent use of renewable energy. Located at the base of the city's Space Needle in the 74-acre Seattle Center campus, it houses 12,500 plants and trees, including the Climate Pledge Living Wall.
The arena's F&B program is sourced locally and seasonally to support regional farmers and producers, and unused food items are donated to local food programs.
As its website notes, "It might sound ambitious, but that's the point."
Read More: Sustainability, Regenerative Tourism and Getting Back to Business in Atlantic City

This 186-room property near Tokyo's Haneda Airport (HND) is also completely powered by renewable energy—30 percent of which comes from hydrogen made from the hotel's plastic trash. The other 70 percent comes from its food waste, which is "methane fermented" by microorganisms to create biogas used as fuel.
Its meeting room is suitable for small groups.
"It might sound ambitious, but that's the point."
Since 2020, a "plant growing module" in the hotel's lobby has cultivated hydroponic lettuces using hydrogen energy, and the harvest is served at the hotel restaurant. Guests are also encouraged to forgo use of hotel amenities like toothbrushes and razors, with savings donated to reforestation projects.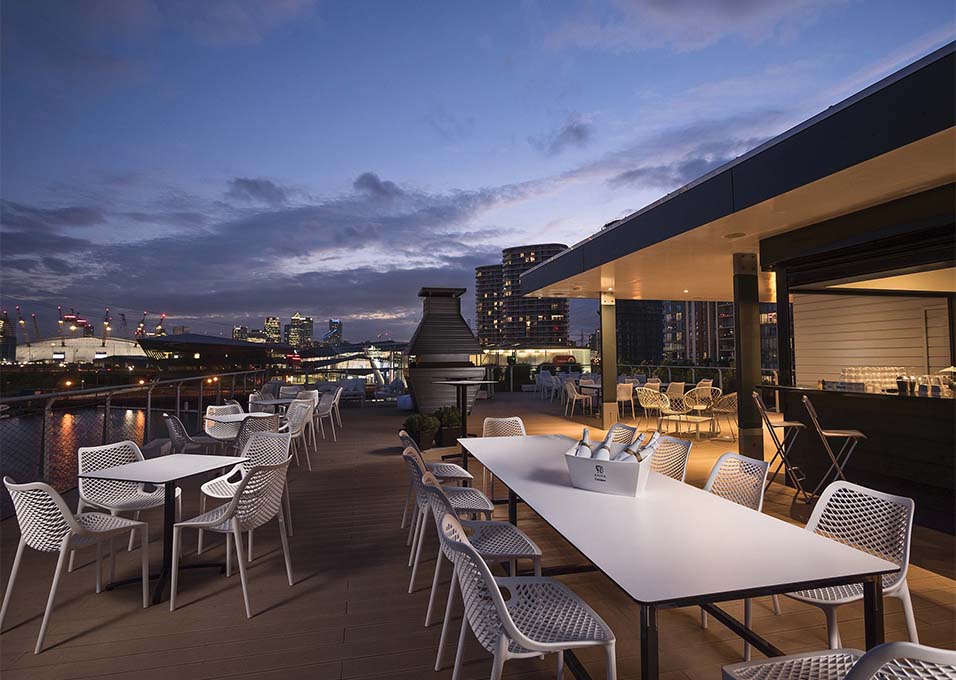 If regenerative travel is about leaving a local environment better than when you arrive, this is a regenerative hotel. It floats on the River Thames, on a once-derelict platform. A portion of profits go to The Good Global Foundation, which supports causes like Ninos de Guatemala, which educates underprivileged children.
Read More: Better Than Sustainable: Regenerative Travel
More to the point, it has invested in a Seabin, a device that floats just below the river's surface to collect rubbish that can be recycled. (As of early January, 860 Seabins installed in rivers and marinas in over 50 countries had collected more than 5.5 million pounds of plastic waste.)
Since 2017, the hotel's Good Training Program has lifted 60 local residents a year out of unemployment by providing hospitality training that includes full-time work at the hotel or a "carefully chosen partner."
The largest of nine meeting spaces can host a reception for up to 120 attendees, plus there's a generous rooftop bar and terrace.
This article appears in the February/March 2022 issue.