Close out 2022 with global style
Now that travel and tourism have increased exponentially over this past summer and show no signs of slowing down, incentives are getting more exotic and more luxurious. New resorts by familiar hospitality franchises are opening in international territories. We have compiled a list of international destinations with jaw-dropping beauty and top of the line amenities.
Hilton's Portfolio in Mexico
Opening three additions to their portfolio in Mexico in the summer of 2021, Hilton continues to plant roots in Mexico with their all-inclusive luxury resorts. Hilton Vallarta Riviera All-Inclusive Resort, Hilton Tulum All-Inclusive Resort and Conrad Tulum boost Hilton's presence in one of the most trending incentive destinations. Hilton leads the way in the Caribbean/Latin American hospitality industry, opening their 200th hotel in the region with Waldorf Astoria Hotels & Resorts location in November 2022.
Read More: Western Mexico: An Incentive Paradise
The Tasman in Hobart, Tasmania
Marriott has established its first Luxury Collection property in Australia with the opening of The Tasman on the island of Tasmania. Offering 152 guest rooms or suites and 2,088 sq. ft. of meeting space, this remote island can be perfect for a quiet holiday with loved ones or an exotic and luxurious island incentive trip.
Explore the exotic wildlife of this remote island at Bonorong Wildlife Sanctuary, where visitors can feed kangaroos or hang out with animals they may not have ever heard of—Eastern quolls, tawny frogmouths and Tasmanian Devils.
San Domenico Palace in Taormina, Sicily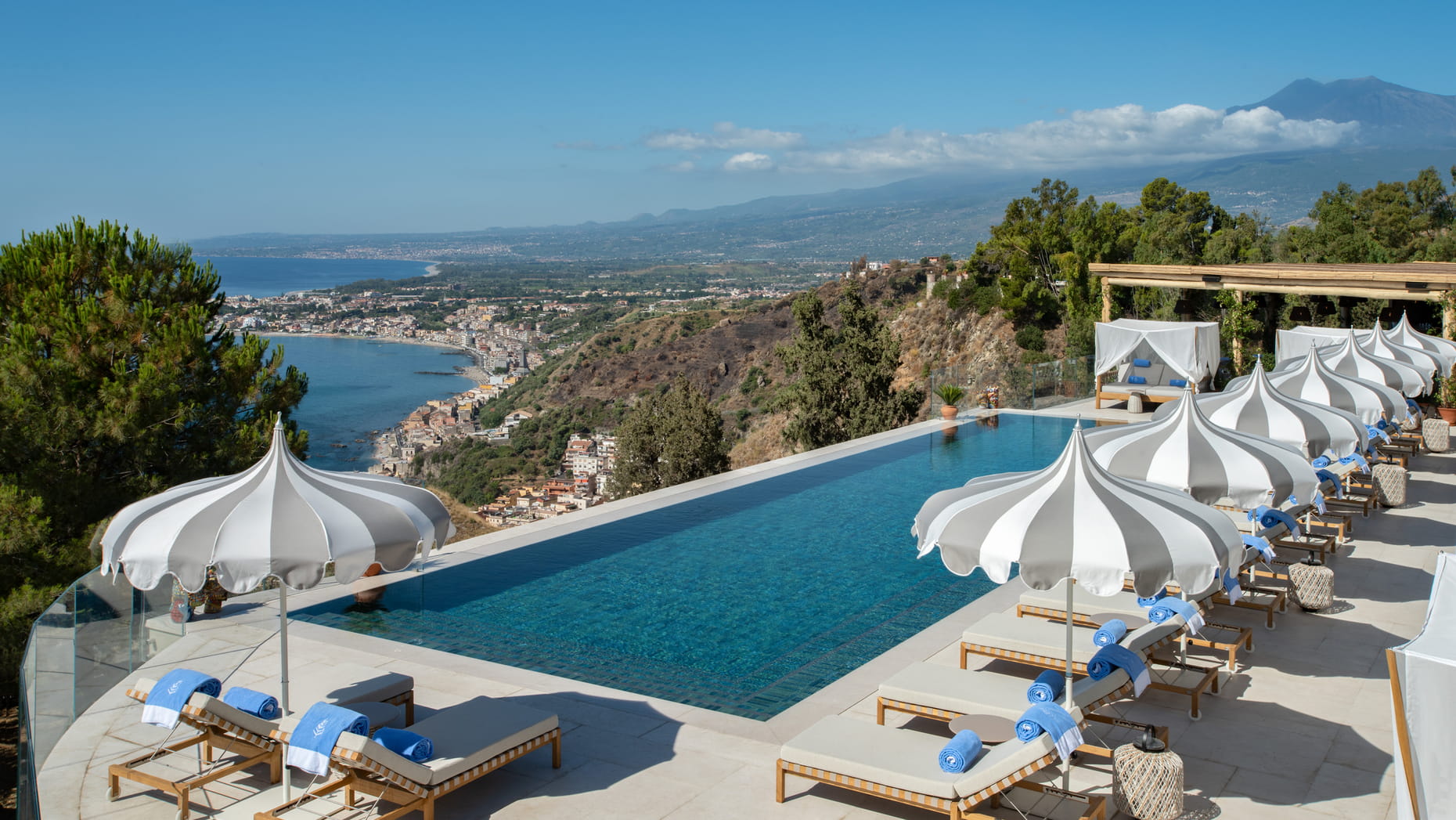 Built on a clifftop overlooking the Ionian Sea, San Domenico Palace Taormina, by Four Seasons is a Sicilian gem. This resort offers more than sweeping views of Mount Etna and fresh Mediterranean seafood. Experience the natural beauty of Sicily with one-of-a-kind offers highlighting the island.
The Stargazing Safari takes guests on an educational and visually incredible tour of Greek mythology and astrology while providing meals and wine pairings. For daytime fun, journey to Mount Etna to eat local produce and forage for fresh vegetables for a prepared meal at the end of the day. You can "eat the volcano!"
Kitoki Inn in Bowen Island, Canada
Enjoy modernity in the calming environment of Bowen Island's lush rainforest. Advertising "Japanese minimalism with a contemporary West Coast style," the exclusive Kitoki Inn offers three private cedar cabins with floor-to-ceiling windows to bring nature indoors.
Guests gain access to the private outdoor bathhouse with amenities such as the hydrotherapy shower and a garden complete with fireplace. The bathhouse can also be rented out for private parties. And bathing suits are optional!
W Algarve in Portugal
Watch the waves kiss the southern shores of Europe from the private balconies or rooftop views offered to guests visiting W Algarve. The resort blends modern aesthetics with local Portuguese flare with 134 guest rooms and 1022 sq. ft. of meeting space. Art, food and leisure collide as guests enjoy the ocean views from the southern Portuguese coast.
This article appears in the December 2022 issue. You can subscribe to the magazine here.