Everbank Field
Jacksonville is experiencing such a high level of demand these days that even when Florida Country Superfest did not return this past June, the city's RevPAR still grew for the month. In fact, June marked the 32nd consecutive month for positive gains in hotel revenue.
The June numbers say it all. Occupancy was up nearly 10,000 room nights compared to June 2015 for a 6.3 percent increase. Hotel room revenue increased an impressive 12.1 percent at $34,680,578 for an all-time high for the month.
"The perception was that without this big event, our community would see a dip in our destination appeal, but instead we were able to fill that gap with group business, and increase our marketing outside the region to promote leisure visitation to our city, and it worked flawlessly," says Paul Astleford, president and CEO of Visit Jacksonville.
According to Monica R. Smith, CMP, CASE, CDME, vice president of sales and services for Visit Jacksonville, the overall quality of the destination experience and new and improved venues have meeting planners and attendees looking at the city in a whole new way.
"Jacksonville is very much in demand," Smith says. "It's the time to meet in Jacksonville, and both groups and local hoteliers are noticing."
In the past year, Hyatt Regency Jacksonville Riverfront Hotel, Omni Jacksonville Hotel, DoubleTree by Hilton Hotel Jacksonville Riverfront, DoubleTree by Hilton Hotel Jacksonville Airport and Lexington Hotel & Conference Center—Jacksonville Riverwalk (formerly Wyndham) have all completed or are in the process of major multimillion-dollar renovations.
Visit Jacksonville is planning new marketing initiatives to increase awareness as a meetings destination, including promotions during typically low-volume times. The convention and visitors bureau also hopes to target new market segments. The city was able to bring in such groups as U.S. Green Building Council, Hebraic Roots Network and Jehovah's Witnesses last June to bolster hotel occupancy.
Must See
Besides being home to the NFL Jacksonville Jaguars, EverBank Field is an entertainment and meeting center. The 76,000-seat stadium is revamping its meetings space to better fit groups, including the addition of new venues, open spaces and a covered, multipurpose practice field. As part of a $90 million renovation, the stadium added full patios on both sides of the 50-yard line to become the only NFL venue with such a setup. A new 5,500-seat amphitheater will be completed by spring.
Meeting Hot Spots
Prime F. Osborn III Convention Center features classic architecture seemingly transplanted from ancient Greece. Built in 1919 as the main train terminal, it offers 275,000 sq. ft. of flexible meeting space and 78,500 sq. ft. of contiguous exhibition space. Minutes from Jacksonville International Airport (JAX) and less than a mile from 2,300 guest rooms, the convention center is historic yet modern.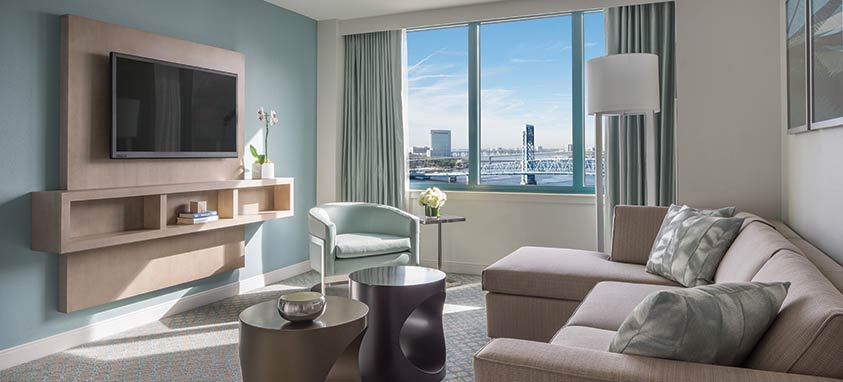 Hyatt Regency Jacksonville Riverfront Hotel is the largest meeting hotel in Northeast Florida. It offers 110,000 sq. ft. of function space, including 30 meeting rooms. The 20,000-square-foot deck overlooking the St. John's River is perfect for opening receptions and closing galas. The hotel completed a multimillion-dollar renovation of its 951 guest rooms last spring.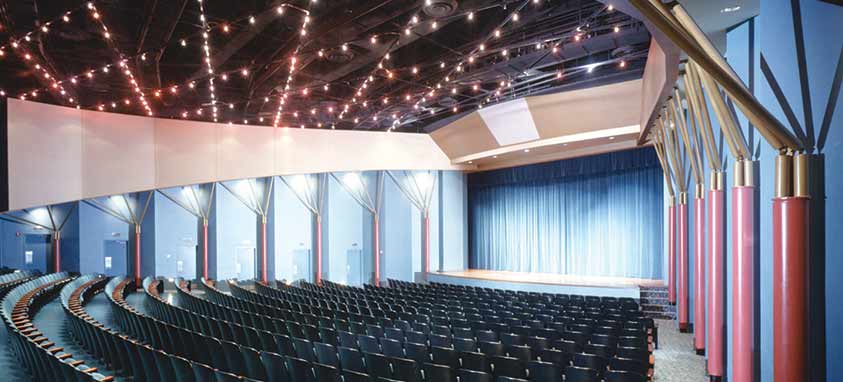 Times-Union Center for the Performing Arts, which dates to 1962, has a great downtown location with amazing views of St. John's River. There are three separate venues: Moran Theater accommodates 2,900; Jacoby Symphony Hall seats 1,800; and Terry Theater has room for 600. Lobby space adds 20,000 sq. ft. for receptions.