Spas and resorts come in all shapes and sizes: boutique, mountain, desert, waterfront, recreational and wellness. Some spas and resorts are small and intimate, while others are self-contained cities with enough activities to please even the most finicky guest. There's a style and setting to meet every need.
The best spas and resorts, though, are ever-evolving, always looking for new ways to exceed guests' dreams. Spas, especially, are temples of self-healing, staffed by holistic therapists who provide the wisdom and tools to enhance mind, body and soul.
But resort guests are asking for more than just a hot tub and Swedish massage. They want new and innovative activities such as goat yoga and cryogenics that cure ailments, relieve tension and promote overall harmony. They are looking for natural ways to feel better. And resorts and spas are shifting the pendulum towards wellness to meet that demand: the more creatively, the better. With lifespans extending, the real bet is on resorts that don't just coddle, but also promote longevity and prevention, with a twist.
At Italy's Borgo Egnazia Vair Spa, for example, guests can step back in time to a Roman spa where staff is dressed in Grecian gowns, walkways are lined with pillar candles and accommodations resemble villas in an old Puglia village. Treatments are held in a replica Roman bathhouse, staffed by "artist" therapists that include a psychologist, composer, scent master and hair doctor.
Similarly, Peninsula Beverly Hills in Southern California offers glitz and glamour with a jewel of a treatment that uses gems saturated in oils to massage and pamper the body. Based on ancient Arabian rituals, the massage features jewels specially sourced from the country of origin, each with its own healing power. Rubies promote happiness, emeralds are energizing and encourage clarity and strength, diamonds create harmony, and sapphires induce tranquility and inspiration.
Here are other leading resorts and spas that herald innovative techniques.
Desert Healing
JW Marriott Phoenix Desert Ridge Resort & Spa
There's something about Arizona's clean air and sunshine that breeds excellent resorts and spas with innovative treatments. "If I can offer a meeting facility with amenities the group can enjoy after-hours like spa and dining, it not only gives them a taste of Arizona, but entices them to extend their stay or book a return visit with family," says Connie Gutierrez, CMP, director of meetings for Meetings & Concierges Source, LLC.
Take, for instance, Revive Spa at JW Marriott Phoenix Desert Ridge Resort & Spa, which harnesses the healing properties of bamboo as part of its services. While the Chinese have been using bamboo in various ways for more than 5,000 years, the reed as spa tool is a relatively recent phenomenon.
The massage consists of heated bamboo of assorted sizes used for rolling and kneading the body. Ginger oil is applied first, allowing the therapist to easily massage the muscles with the warmed bamboo. Heating the bamboo and then rolling ensures that the warmth is distributed and that the stalk retains its warmth longer, allowing the therapist to work deeper into the muscles. The result is better circulation, improved sensory nerve perception, and a peaceful and relaxed feeling.
In addition to healthy treatments, the resort has 869 guest rooms, two championship golf courses and 240,106 sq. ft. of event space.
Brain Power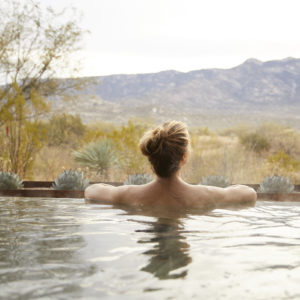 Another desert gem is Miraval Arizona, Tucson, where a variety of therapies provide restoration and pampering. What sets this place apart, though, is its CranioSacral modality, a gentle, hands-on therapy that releases tension by optimizing the flow of the cerebrospinal fluid used to nourish the brain.
The treatment starts with the therapist gently cradling the skull, making slight movements. Practitioners believe that these tiny manipulations affect the pressure and circulation of cerebrospinal fluid. "CranioSacral Therapy releases restrictions in soft tissues that surround the central nervous system," says Simon Marxer, director of spa and well-being at Miraval Group. "Gentle, light-touch therapy shifts the mind and body into a mode of rest and recovery, ultimately restoring the balance to areas surrounding the brain and spinal cord." The result is relief from pain, headaches and stress.
"In essence, it promotes our bodies' innate healing and restorative powers, to support health and well-being."
Beyond brain therapies, Miraval Arizona Resort & Spa offers 117 guest rooms, six meeting rooms and a 144-seat theater.
From Heads to Horses
At Miraval Austin in Texas, guests will find equine-assisted immersion therapy, which pairs humans with horses to encourage emotional, spiritual and physical healing. Led by a cowboy-therapist, the program's goal is for guests to bond with a horse by participating in tasks such as painting the horse's side (to improve creativity), "mindfully grooming" the horse (to achieve synergy) or picking out a horse's hooves (to learn nonverbal communication).
Called the Equine Experience, the therapy was designed to help people understand how the conscious and unconscious affect their interactions with others. "Horses help people become more mindful of the present moment while helping them cultivate an internal sense of self," says Kellie Cline, equine program supervisor at Miraval Group.
The therapy has attracted celebrities from all over the world, including Oprah Winfrey. "Guests often leave feeling empowered and armed with knowledge and tools they can take with them in their everyday lives," Cline adds.
In addition to its spa, the property has 117 guest rooms and 20,000 sq. ft. of indoor and outdoor meeting space.
A Good Oil Spill
What's old is new again at JW Marriott Desert Springs Resort & Spa in Palm Desert, California. The spa uses shirodhara, a 5,000-year-old treatment dating back to India. It is a form of Ayurveda therapy, and its name is derived from the Sanskrit words shiro (head) and dhara (to flow). Shirodhara calls for drizzling warm oil onto the forehead as a ritual of creating physical and emotional balance.
While the spa uses warmed sesame oil in its treatment, other liquids include milk, buttermilk, coconut water and even plain water, depending on what is being treated.
To receive shirodhara, guests lie on a massage table with eyes covered. The warm oil is poured in a continuous stream onto the forehead. The pressure of the oil onto the forehead creates a soothing vibration, which allows the mind to go into a deep state of relaxation. This calming effect is similar to meditation and is believed to purify the mind and reduce anxiety. Shirodhara has been used to treat eye disease, allergies, memory loss and vertigo, and is known to calm nerves and fight fatigue.
Shirodhara is just one of the attractions at JW Marriott Desert Springs Resort & Spa, where guests will find 884 newly renovated guest rooms, two championship golf courses and 234,000 sq. ft. of refreshed event space, including a ballroom and 37 meeting rooms.
The Sweetest Spa on Earth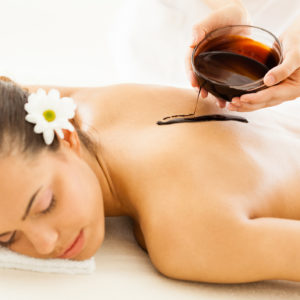 Chocolate may not be the first ingredient that comes to mind when you think of nourishing the skin, but at Hotel Hershey in Pennsylvania, it's de rigeur. The hotel's Chocolate Spa offers such delicacies as Whipped Cocoa Baths, Chocolate Fondue Wrap, Cocoa Facial Experience, Cocoa Massage, Chocolate Hydrotherapy, Chocolate Sugar Scrub and Chocolate Immersion.
The use of chocolate is more than just a novelty, however: Its qualities have long been known to enhance antioxidants, such as polyphenols, flavanols and catechins; nourish and moisturize the skin; strengthen the immune system; and rejuvenate skin cells. Chocolate is also a common ingredient for detoxification. The cacao boosts energy and dark chocolates, in particular, can protect skin against harmful ultraviolet rays.
The hotel also has 276 guest rooms and with its sister property, Hershey Lodge, and Hershey Country Club, it offers more than 125,000 sq. ft. of meeting space and an 18-hole putting course featuring glow golf on select evenings.
A-maizing Massage
Few people need another reason to visit Playa del Carmen in Mexico, but here's one more: the corn massage at Grand Velas Riviera Maya. "Maize was the most important crop in Maya agriculture," says Leticia Fernandez, director of the spa at Grand Velas Riviera Maya. "It provides sustenance and brings spiritual significance to daily life."
Hand-ground by spa therapists, the maize is turned into a scrub, while corn cobs are boiled in the spa suite. The mixture is then applied to the body, along with the hot corncobs, to remove dead skin. The body absorbs vitamin B and minerals from the corn and the corn cobs use copal oil to help alleviate inflammation, restore balance to the kidneys, and cleanse and purify the spirit.
The spa specializes in Mayan treatments. Another one to try is Mayan Shawl massage, an ancient ritual that uses shawls or blankets to work out tension and emotions. The therapist carefully moves the shawls from one side of the body to the other, making adjustments for the vertebral column. According to Mayan culture, the treatment benefits the entire being, bringing physical, emotional and spiritual contentment.
In addition to local therapies, the Mayan-inspired resort has 539 guest rooms and some 30,000 sq. ft. of event space.
Call of the Wild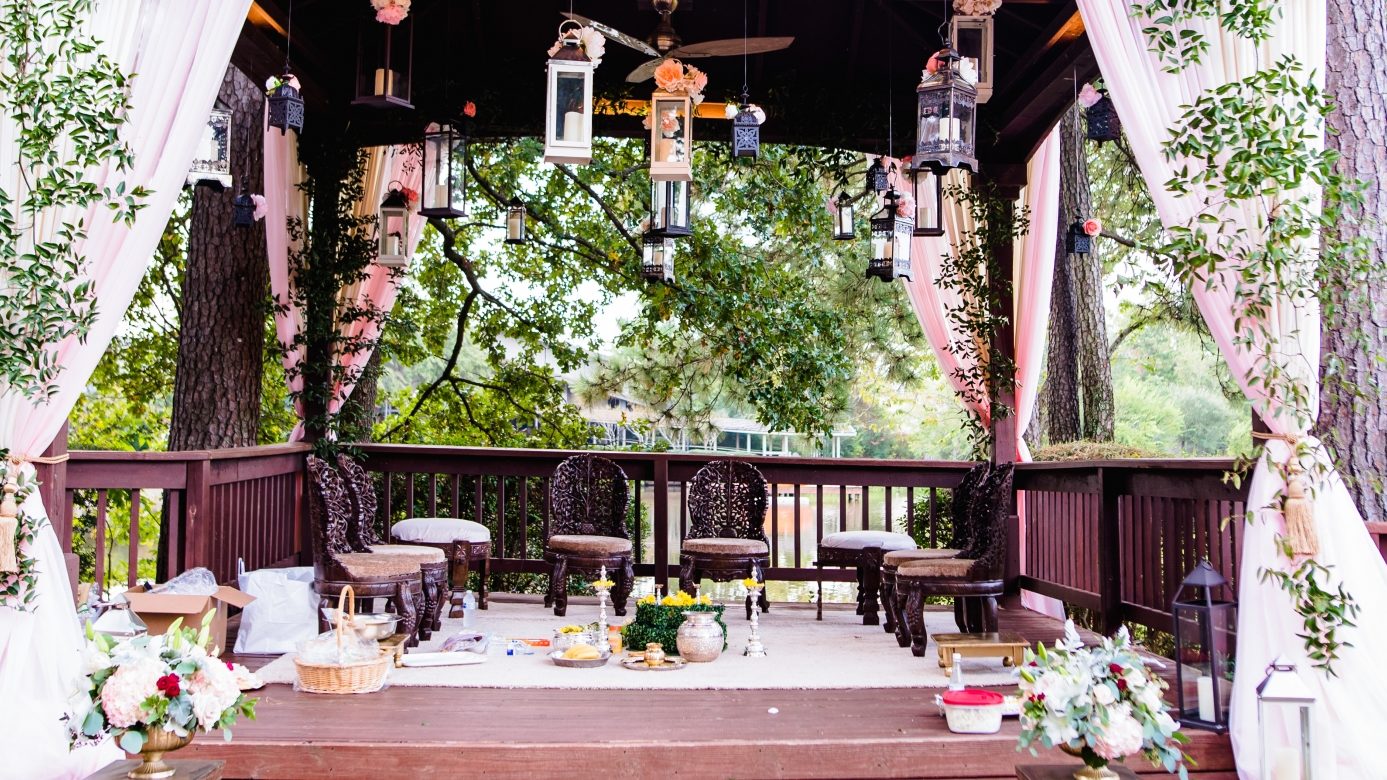 Who can resist a walk in the woods? Well, now there's another reason to heed the call of the wild: forest bathing, a popular new trend that takes guests to the trees to relax and decompress. Started in the early 1980s in Japan when the Ministry of Agriculture, Forestry and Fisheries coined the term shinrin-yoku (forest bathing or taking in the forest atmosphere), it is a way to reduce stress and elevate moods. The belief is that by immersing yourself in nature, you harness the health benefits of being outdoors.
For the last few decades, forest bathing has gathered a large following at luxury spa and resorts around the world, including the 402-room The Woodlands Resort in Texas, which lures guests to the calm of the forest in the surrounding 28,000-acre Texas Piney Woods.
Besides its 28,000-acre forest, 402-room Woodlands Resort & Conference Center offers two golf courses and more than 60,000 sq. ft. of event space.
Salt of the Earth
While salt therapy is one of the latest spa trends, it's not at all new. Guests have flocked to Europe for more than 100 years in quest of halotherapy (halos is the Greek word for salt), an anti-inflammatory treatment that cures respiratory and skin conditions.
At Ame Spa & Wellness Collective at JW Marriott Miami Turnberry Resort & Spa, guests can try the Himalayan hot saltstone massage, an innovative cure-all with warm salt crystal stones to balance the body's electromagnetic field. Using salt crystals from an ancient primal sea beneath the Himalayan Mountains, the treatment capitalizes on the benefits of these hand-carved stones, which are warmed and massaged on the body. The result is a relaxed feeling and a sense of satisfaction while bringing mind, body and spirit into balance. Traditional hot-stone massage doesn't offer the exfoliation and anti-inflammation benefits of a hot salt massage, which also helps to detox the body. The resort's custom salt room is lined with Himalayan salt bricks and a halogenerator, which grinds and distributes the salt. Guests relax in the cave, breathe deeply and enjoy the quiet surroundings while reaping the healing qualities of the tiny salt particles.
On top of the salt room, the resort has 642 guest rooms and 98,687 sq. ft. of event facilities.
Seeds of Change
Sure, there's good reason to add chia seeds to your diet: It's high-protein, high fiber, and high in Omega-3 fatty acids. But the 25,000-square-foot Spa Pechanga at Pechanga Resort Casino in Temecula, California, also adds tiny seeds to its skin-care regime.
The Signature Body Ritual Chia Firming Therapy is a native botanical treatment that combines chia seeds and orange oil to lift, tone and renew your complexion.
Consumed, chia seeds promote anti-aging, but apply the seeds topically and you get a tightening effect that immediately produces a youthful glow. Spa Pechanga's menu takes its cue from the resort's Native-American heritage and emphasizes native healing based on botanicals growing on the reservation.
In addition to the spa, the 568-room property has an 188,000-square-foot casino, 275,000 sq. ft. of meeting space and a par-72 golf course that rises and falls more than 300 feet over its 18 holes.
Beyond the Spa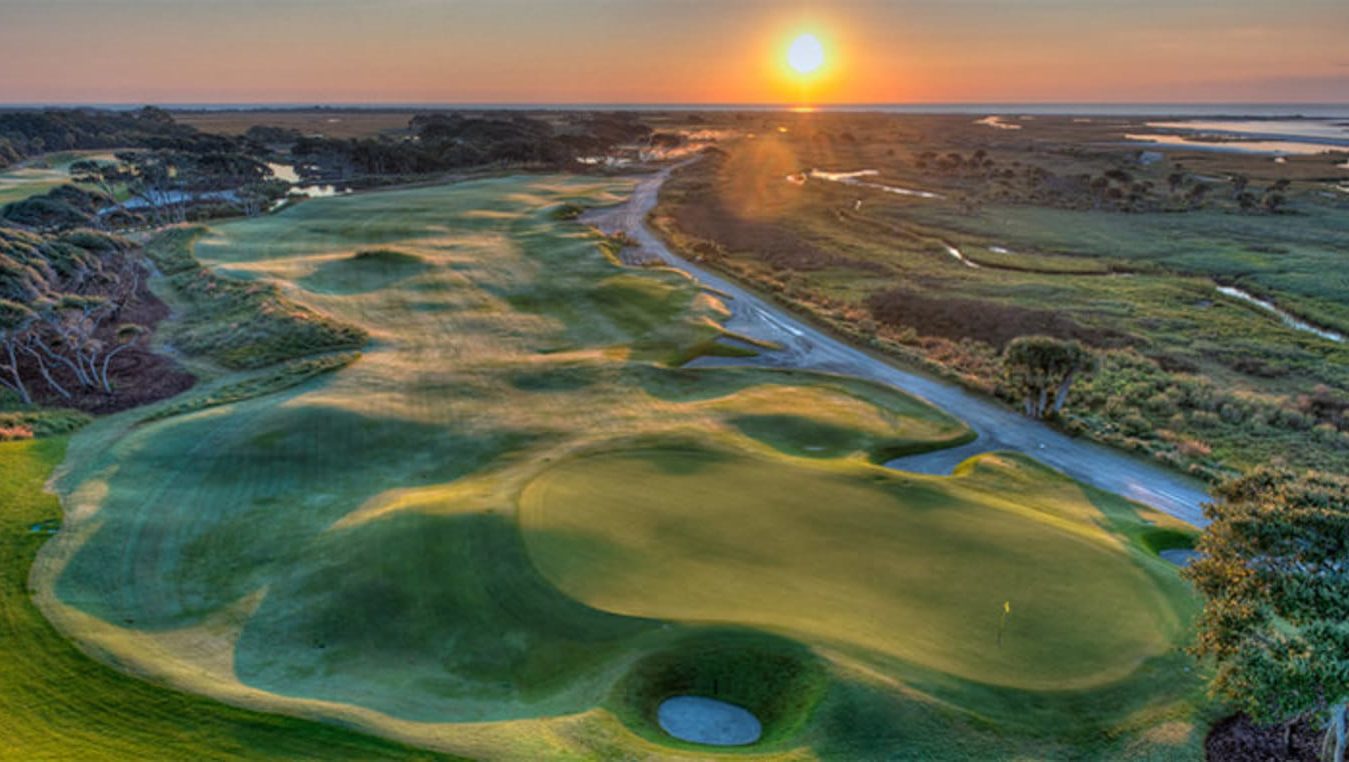 When it comes to outdoor innovation, the staff at Kiawah Island Golf Resort in South Carolina aims to please. The island is a natural draw for American Alligators, the largest reptile in North America, and many of these 3-to-12-foot-long creatures make their home in the lagoons and ponds surrounding the resort's championship golf courses.
An estimated 750 to 800 of the reptiles live in the island's fresh-water ponds, and the alligators have been known to appear at tee time, delaying play. To help golfers and guests learn more about these creatures, the resort organizes Alligator Safaris to visit the reptile's habitat and teach attendees about gators' daily habits. A naturalist oversees the safari, which includes favorite hangouts and clarifying the myths and facts of these misunderstood animals.
In addition to Alligator Safaris, 255-room Sanctuary at Kiawah Island Golf Resort has five championship golf courses and 23,000 sq. ft. of event space in the new West Beach Village Conference Center, designed by world-renowned Robert A.M. Stern Architects.
Golf Goes Beyond Daylight Hours
With the increasing crowds on the greens in the early morning, not to mention the higher greens fees, many resorts are offering an alternative for golfers—sunset and starlit golf. Glow-in-the-dark golf balls and other accessories are making this doable and more popular, playing off the idea used at family golf courses.
Evening duffers say twilight golf is more serene, since there are rarely more than a handful of golfers out after dark. The Middle East is a natural for nighttime golf, when the temperature drops and the air stills. Emirates Golf Club in Dubai is a night golf hub for professional tournaments. On the amateur side, is Par 3 at Bright Leaf Golf Resort in Harrodsburg, Kentucky, which opens after dark during several months each year.
On Kauai Island in Hawaii, Princeville Makai Sunset Golf Course (pictured) takes a spin on evening golf with a sunset golf cart tour of the beautiful property. The tour operates daily, ending on a hole at the cliffs looking out to the ocean. Sometimes, a guide leads the group, pointing out island plants and wildlife. But typically, couples and friends take charge of the cushy carts on this self-drive around the 18-hole course, cocktails in hand and GPS screen in full view. The Makai course offers views of the Kilauea lighthouse, Puff the Magic Dragon and the stunning north shore.