An apple a day keeps the doctor away, but what about a concert? Is drinking a tall glass of music the real fountain of youth? A recent study shows that frequently attending concerts can extend your life by as many as nine years.
Heading to the box office may be bad for your wallet, but excellent news for your health. Results from a scientific study conducted by O2 and Patrick Fagan, behavioral science expert and associate lecturer at Goldsmiths, University of London, claims that a concert-goer's life expectancy can be extended by almost a decade by jamming out at gigs every other week.
"Our research showcases the profound impact gigs have on feelings of health, happiness and wellbeing—with fortnightly or regular attendance being the key," Fagan says. "Combining all of our findings with O2's research, we arrive at a prescription of a gig a fortnight, which could pave the way for almost a decade more years of life."
Researchers measured psychometrics and heart rates of people attending concerts, doing yoga and walking dogs. Concert-goers exhibited a 21 percent increase in feelings of wellbeing, as well as an increase in self-worth, closeness to others and mental stimulation.
The Magic of Concerts
It has become commonplace to secure a headlining musical act at major conferences. The memorable moments provided are shared on social media and can get your event trending. Also, convention and visitors bureaus and host hotels incorporate concerts into fam trip itineraries. These excursions are seemingly for the entertainment appeal, but can serve a dual purpose.
On a recent fam trip attended by Smart Meetings to Myrtle Beach, a special, VIP Hootie and the Blowfish performance at the House of Blues was part of the agenda. And, in conjunction with Global Meetings Industry Day, Smart Meetings also attended Jennifer Lopez and Justin Timberlake concerts in Las Vegas, hosted as guests of Caesars and MGM, respectively.
The report by O2 and Fagan has been received with some skepticism on the internet after being released last month. A Newsweek article notes that the study was commissioned by O2, a major concert venue in the United Kingdom, and the press release is used as an opportunity to encourage people to purchase tickets to shows it is hosting.
Hazards of Cranking Up the Volume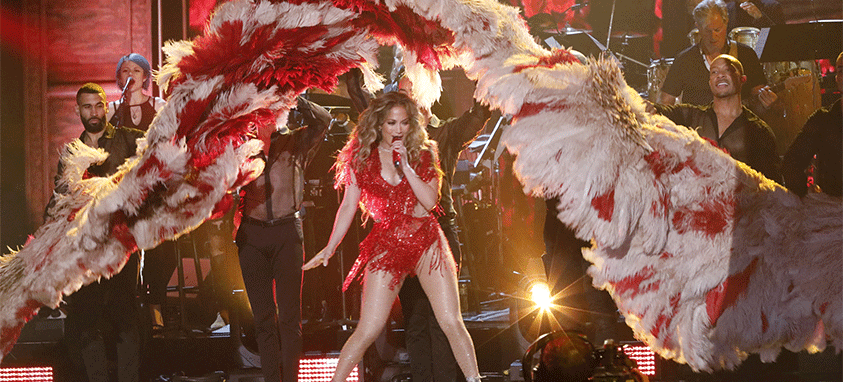 Many people experience hearing loss as they age, and exposure to high decibel levels at concerts can potentially cause an early onset of deterioration of ear drums. In 2015, the World Health Organization released a brochure, Make Listening Safe, which raises awareness of the hazards of noise-induced hearing loss, and that concert-goers are among the most susceptible. There's a simple way meeting planner can help attendees: Include ear plugs in a swag bag.
Consistently getting a good night's rest after concerts also helps. Concerts and music festivals, such as Coachella, typically last into the late hours of the night or even the wee hours of the morning. Remember to pace your group and try to budget time to allow everyone to sleep late the following day to recover.
From Stage to Green
Concert attendance is not the only activity that alleges to extend life. As part of World Golf Foundation's Golf & Health Project, University of Edinburgh researchers published a 2016 study in the British Journal of Sports Medicine that used scientific findings to back the benefits of teeing off.
"We know that the moderate physical activity that golf provides increases life expectancy, has mental health benefits, and can help prevent and treat more than 40 major chronic diseases, such as heart attacks, stroke, diabetes, breast and colon cancer," lead researcher Dr. Andrew Murray says. "Evidence suggests golfers live longer than nongolfers, enjoying improvements in cholesterol levels, body composition, wellness, self-esteem and self-worth."
In a January 2016 blog post, he added, "A little known fact is that a study from Sweden showed that the average golfer lives five years longer than those that don't play, regardless of age, gender and earnings."
A morning round of golf or an afternoon at Topgolf is often used as a fun, bonding activity at meetings or on fam trips. Golfers exercise and burn calories by carrying clubs and walking the course. Fresh air and a healthy dose of vitamin D also help, as do socialization and stress relief.
Creating Personal Connections
Both golf and concerts also create a sense of community among people with common interests.
"Social connections are really good for us, and loneliness kills. It turns out that people who are more socially connected to family, to friends, to community, are happier, they're physically healthier and they live longer than people who are less well-connected," says Robert Waldinger, Harvard Medical School psychiatrist and professor, in his 2015 TED Talk. He is also the director of Harvard Study of Adult Development, one of the world's longest running studies of adult life, which started in 1938, during the Great Depression.
If golf, or any outdoor activity, is part of your meeting's itinerary, remember to drop a bottle of sunscreen into the swag bag to protect participants from the sun's harmful rays. According to the Centers for Disease Control and Prevention, skin cancer is the most common form of cancer in the United States, and it can cause premature death.