Offering everything from team-building exercises to meet-and-greet with legendary athletes, sports venues provide exciting, unique settings for meetings, special events and tours. They also include many local features, enabling attendees to gain an intimate understanding of destinations.
Arguably the leading sports city in the United States, Los Angeles provides planners with an unparalleled variety of venue options. We interviewed Kathryn S. Schloessman, president of Los Angeles Sports & Entertainment Commission, to find out more about them.
More: Los Angeles is the New Sports Capital of the World
Why are your venues a great place for groups to meet at or to tour?
Los Angeles has quickly become the ultimate sports capital of the world, offering an unrivaled wealth of world-class sports venues. Our diverse mix of historic, iconic, brand-new and state-of-the-art arenas and stadiums all boast a storied record of hosting the greatest sporting events in the world.
Each has the ability to offer a customized meeting and event experience for groups of any size and can curate unique team building experiences: Think team flag-football on the field at the Rose Bowl; shooting hoops on the court at Staples Center, the new home of LeBron James; kicking goals at the new Banc of California Soccer Stadium; taking batting practice on the field at Dodger Stadium; or taking part in Olympic-style games at the Los Angeles Memorial Coliseum, the only venue in the world to host two Summer Olympics—in 1932 and 1984—and soon a third, in 2028. Let's not forget the state-of-the-art Los Angeles Stadium at Hollywood Park, opening in 2020, which will deliver premier fan experiences of the future.
How do private events at your venues give people a feel for the team(s) that use the venue?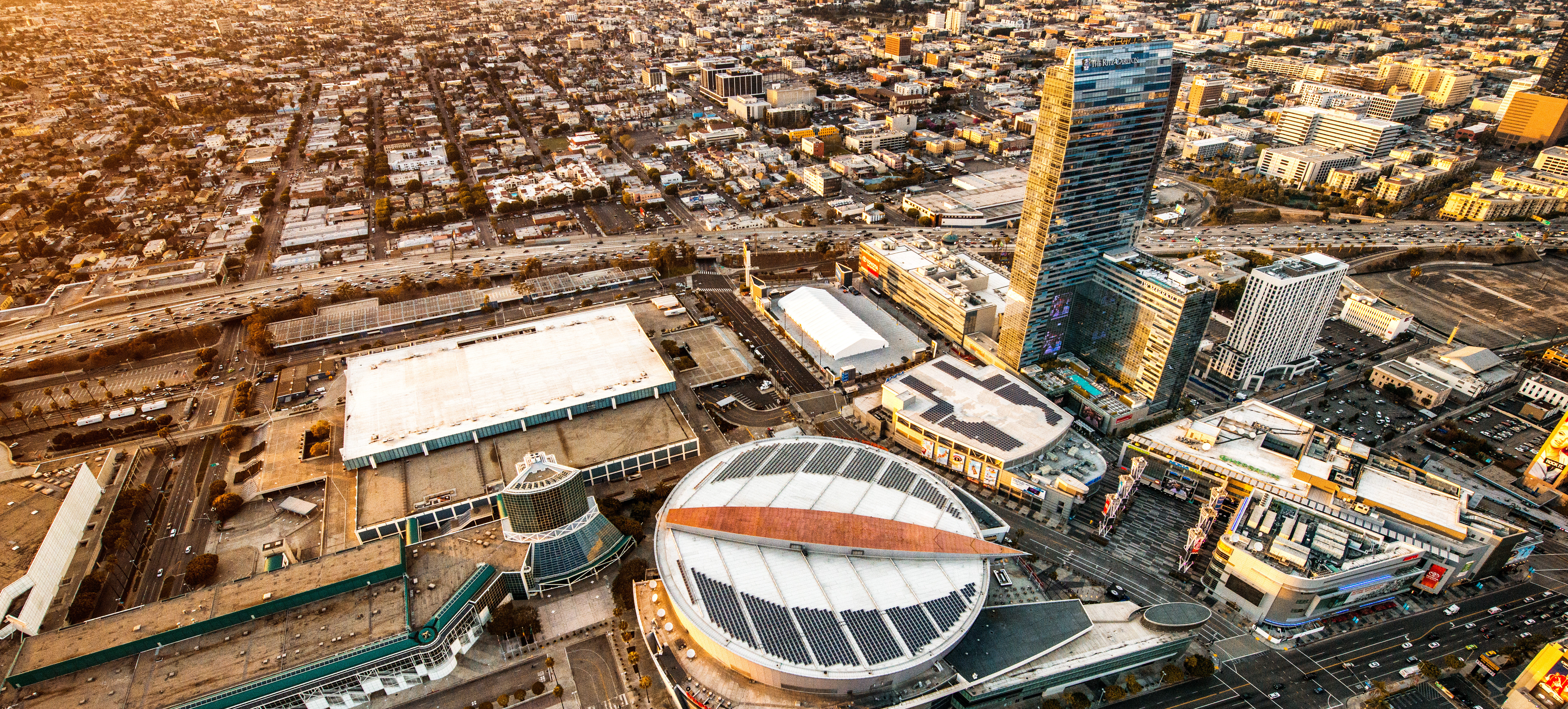 Simply put, Los Angeles is one of the world's greatest sports destinations, steeped in rich history and storied moments. Each of our venues understands the significance of its history and is committed to working with planners to seamlessly connect any private event with the franchises that call those venues home.
You can enjoy a sit-down dinner inside the locker room at the Rose Bowl, surrounded by UCLA and college football imagery and memorabilia, or have a cocktail reception at Lexus Dugout Club at Dodger Stadium, which radiates all things Dodgers with a wall full of Gold Glove awards and World Series trophies, just to name a few. To really make an impact, our venues can work to bring current franchise stars or legendary icons to share inspirational stories or create a memorable photo opportunity. The options for delivering connection between the team, its venue and a private event are endless.
How do private events at your venues give people a feel for the personality and character of your city?
Los Angeles is an incredibly dynamic destination—one that is always evolving with authentic "only-in-L.A." experiences. Our sports venues, set in one-of-a-kind neighborhood locales, reflect this dynamism in their offerings with fresh experiences that can't be replicated anywhere else.
Is there anything else you would like to say about how your facilities give private groups a hyper-local, immersive experience?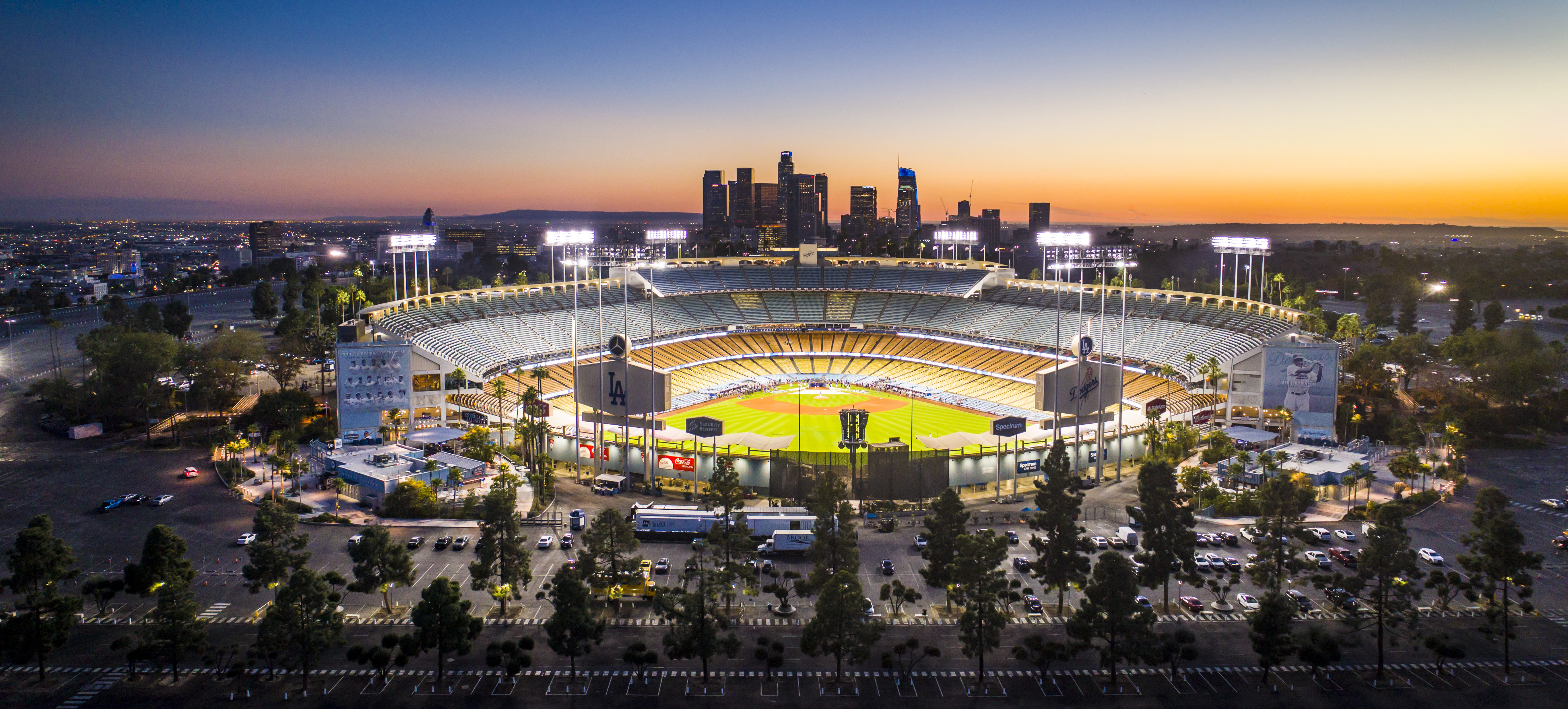 Los Angeles is known for its near-perfect weather year-around, enabling private groups to utilize our open-air stadiums any time of year, particularly the off-season, which makes availability much easier to work with (and cost-effective!). Our venues each house unique spaces in-house that create a special environment that is 100 percent L.A. For example, the Sunset Deck at Banc of California Stadium is a stylish outdoor area that boasts sweeping views of downtown L.A., the peristyle at the L.A. Coliseum and the Hollywood Sign, and is the perfect oasis to hold any function.
There's never been a more perfect time to leverage our sports venues for private events, as we have an unprecedented lineup of mega-events headed here in the next decade, creating a long-lasting buzz for their venues: 2020 MLB All-Star Game, 2022 Super Bowl, 2023 College Football Playoff National Championship, 2026 FIFA World Cup and 2028 World Olympics.
Read more about U.S. sports venues—including Dodger Stadium—in Dan Johnson's story, "Win the Local Game with an Action-Packed Backdrop: Sports Venues are Offering More Authentic Experiences for Attendees" in the January issue of Smart Meetings. Coming soon to online.