After a long, exhausting meeting, the last thing on most attendees' minds is eating healthy, but event professionals can do their part by ensuring attendees get the nutrition they need from their meals.
In the latest Smart Meetings webinar, Toni Zoblotsky, director, B2B marketing and sales valet, Hilton Worldwide, offers a wide variety of foods that are healthy, fun and instagrammable, as well as a few recommendations to get attendees active. In "Love your Attendees by Keeping Them Well in Body & Spirit," she gives some valuable suggestions to show attendees that you care about their health and well-being.
Foods for a Better You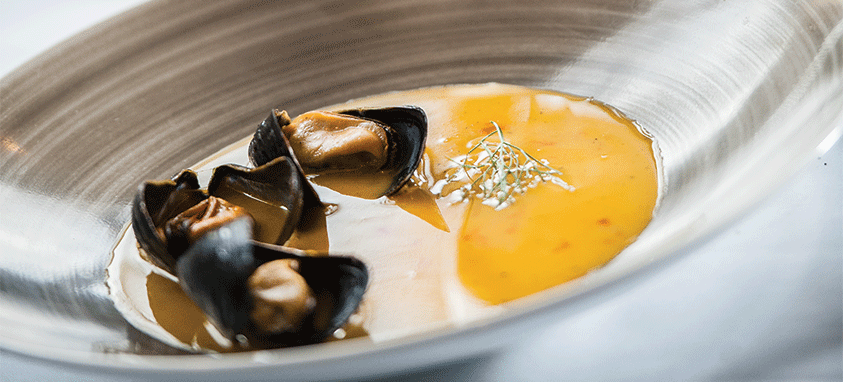 In the past three years, hotels have been working to change their approach to meeting and break meals, Zoblotsky said. "We have more collaboration than ever between the chef, the catering director and the customer. Those chefs are now coming out of the kitchen to talk to those planners, and things are getting more locally sourced, more seasonal and certainly more creative."
More: Become the Healthy Planner With These Strategies
There are loads of foods out there that are healthy and would take little to no effort to offer during breaks at your meetings. Consider introducing some of these foods the next time you plan your next meeting. Your attendees (and their Instagram accounts) will thank you.
Dates
Benefits: High in fiber, which helps the body detoxify. Also high in potassium, which is good for the heart and regulates blood pressure.
Suggestions: Make them savory by pairing them with a walnut or an almond.
Edible Flowers
Benefits: Flowers such as hibiscus, roses, lavender, chamomile and violets boost immunity and stimulate digestion. They're loaded with antioxidants that help ward off disease and give glowing skin.
Suggestions: Sprinkle on smoothie bowls, salads, desserts or tea. Ensure flowers are safe, with no pesticides.
Tea
Benefits: Nonherbal teas have phytochemicals, which slow the aging process. Green and white teas reduce the risk of heart attack or stroke.
Suggestions: Add immunity boosters, such as cut citrus, ginger or cinnamon sticks.
Avocados
Benefit: Half an avocado has 100 calories and 10 grams of mono-saturated fats that help lower cholesterol. High in fiber and fits many dietary restrictions.
Suggestions: Add to smoothies, egg dishes, salads or toast.
Chocolate
Benefits: Around 3.5 ounces per day of chocolate can result in more supple arteries, lower blood pressure and decreased chance of blood clots.
Suggestions: Stick to the dark stuff.
Cauliflower
Benefits: Contains strong anti-aging and anti-inflammatory phytochemical isothiocyanates.
Suggestions: Include as a gluten-free risotto, as a pizza crust option or in grilled cheese sandwiches.
Sweet Potatoes
Benefits: One of the best sources of vitamin A. Extremely high in potassium, which regulates blood pressure and is good for the heart.
Suggestions: Consider putting sweet potatoes in pancakes or incorporating them in the baked potato bar.
Plant-based Milk (hemp, oat, coconut, soy, rice, peanuts, banana)
Benefits: Great alternative for lactose intolerant attendees.
Suggestions: Serve in cookie shot glasses.
Nuts
Benefits: High in good fats, low in carbs. May lower risk of heart attack and stroke. Have strong anti-inflammatory properties. Walnuts are among the healthiest.
Suggestions: Add nuts to buffets as alternate toppings on salads or pastas. Consider a nut-butter tasting menu, such as almond, pecan butter and, of course, Nutella.
Purple Rice
Benefits: Soothes inflammation and contains anthocyanins, which wards off dementia. Purple rice is high in antioxidants, reduces heart disease and increases skin elasticity.
Suggestions: Add purple rice to meals, such as poke or burrito bowls.
Eggs
Benefits: Best dietary source of choline; high in antioxidants, lutein and zeaxanthin.
Suggestions: Add to meals as an inexpensive, high-protein option. Include a variety of egg options to appease all attendees.
Heart of Palm
Benefits: Helps lower blood pressure and contains vitamin B6, which helps create hemoglobin.
Suggestions: Create a healthy dip alternative by adding lime zest, olive oil and garlic. Use as a vegan alternative to lobster, crab or ceviche. 
Stretch and Walk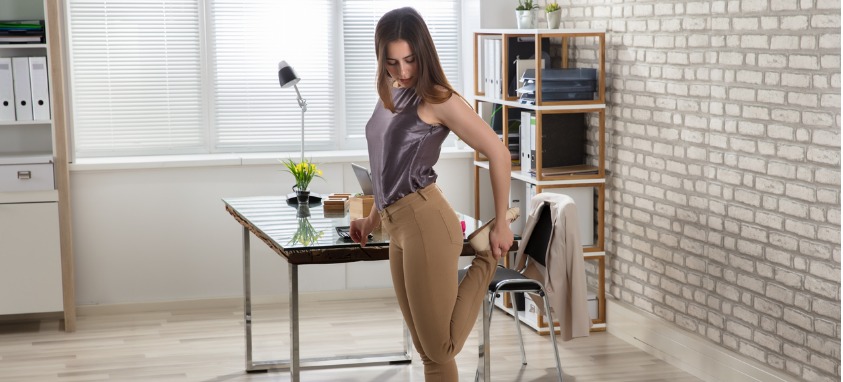 There's nothing like a good stretch to end a meeting. Set aside the last five minutes for it. Zoblotsky even suggests surprising your attendees with a small, refreshing snack after the stretch. In the webinar, she discusses a fun strawberry snack she surprised her attendees with.
Getting some fresh air and going for a walk is a good idea, too. "Gratitude walks," as Zoblotsky terms them, are incredibly beneficial. "When we go for walks, our thoughts tend to jump around mindlessly," she said. Encourage your attendees to go on a walk, observe nature and show appreciation for the beauty around them.
More: De-Stress in 20 Minutes or Less
These symbols help us garner more gratitude, which has been shown to increase our happiness, and reduce regret and other negative emotions. Zoblotsky shares what action can be taken to ensure a successful gratitude walk:
Schedule break time for a gratitude walk
Ask your hotel about trails or walking paths in the area
Serve a post-walk snack (or smoothie)
Dog Love!
Both dog-owners and not know the aura of joy the little pups carry around, which inevitably spreads like a jubilant contagion. Aside from being adorable, having them around also has real, positive health benefits, such as lowering blood pressure, relieving stress and preventing heart disease. After those especially difficult meetings, dogs can lighten the mood.
Dogs tend to keep people in the moment, and bringing them to your next meeting is likely to have the same effect. Zoblotsky recommends bringing shelter dogs to your next meeting break. Not only will this relieve the potential stress your attendees may have, but it also may also result in a few pups finding a home. A win-win.