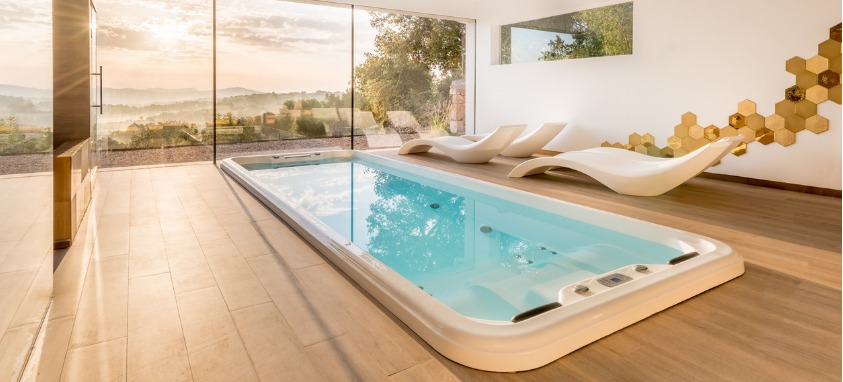 From traditional Ayurvedic relaxation therapy in San Diego to a self-marriage ritual in Riviera Maya, Mexico, luxurious spa tourism options are everywhere. Smart Meetings has rounded up a few interesting and luxurious treatments from some of the most esteemed destinations. All you and your guests have to do is relax and enjoy.
More: 4 Extreme Spa Tourism Options
Unblock your Third Eye
The third eye has been associated with wisdom and enlightenment throughout the world for centuries. It is closely tied to the pineal gland (which the French philosopher Descartes referred to as "the seat of the soul"), found in the middle of the brain, behind the eyes. Imbalances and blockages of the third eye are said to cause headaches, dizziness and even blindness, as well as memory loss, confusion and a sense of feeling lost.
At Golden Door in San Diego, you can unblock your third eye with Shirodhara (literally meaning "head flow"), an ancient Ayurvedic therapy in which warmed herbal oils are gently poured over the forehead and scalp. Shirodhara promotes relaxation and deep calm while normalizing the functions that regulate sleep and balance emotions.
Thai Massage with a Twist
Most of us are familiar with the ancient art of Thai massage, developed more than 2,500 years ago by Jivaka Kumar Bhaccha, personal physician of the Buddha. While it's been known for centuries to reduce stress, increase energy and improve circulation, a few people at Miraval Resort & Spa in Tucson, Arizona have added a twist to the classic.
More: 3 Easy Tips to Jump Start a Wellness Program
Miraval Naga Thai, the spa's unique, therapeutic procedure, is meant to remove energy blockages; ease pain, stress and tension; improve flexibility; and increase circulation. Guests lie on a Thai mat while a Naga practitioner, entwined and suspended in silk wraps, applies pressure with his or her feet to shift guests' energy and provide deep stretches. Services are customized, so every experience is unique.
A Sensational Experience of Color, Light and Sound
For those looking for an out-of-this-world experience, there is the Color Light Wrap with Aura Imaging treatment at the spa at The Omni Grove Park Inn, in Asheville, North Carolina. This unique experience brings body and mind together with a before-and-after aura photograph—interpreted by your specially trained therapist, a customized, colored-clay exfoliating wrap, aromatherapy, music and full-spectrum lighting.
Get Married—to Yourself
The Buddha said, "You must love yourself before you can love another." Sense, a Rosewood Spa on the Riviera Maya, helps guests do just that through a unique, shaman-guided journey to self-commitment. Four Mayan-inspired pillars—Shaman Encounter, Elements of Nature, Rituals of Touch and Marry Yourself Ceremony—combine to create an unforgettable, transformative experience of personal wellness.
Guests will enjoy luxury accommodations, spiritual pampering and a variety of revitalizing spa treatments. The journey can be experienced alone, as a couple or with a group.