From Apothecary treatments in Kailua-Kona on Hawaii Island to muscle ease rituals in Bal Harbour, Florida, there are luxury spa treatment options everywhere. We have assembled a list of some of the most luxurious spa tourism options available. Not to mention, they're in some favorable destinations.
More: 4 More Extreme(ly) Luxurious Spa Tourism Options
Journey Through the Chakras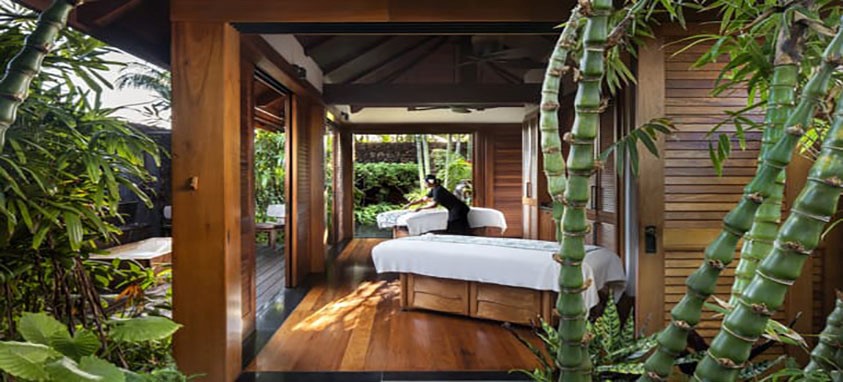 Literally, "chakra" translates to "wheel" or "disk"; but in this context, it's referring to a spiritual energy in the body. There are actually seven chakras along the spine, through the neck and the crown of your head. Developed in India between 1500 and 500 B.C. in the oldest Sanskrit text, the Vedas, the chakra system corresponds to specific organs, as well as physical, emotional, psychological, emotional and spiritual states of being. They influence all areas of your life and within the chakras is prana, the ultimate healing energy keeping us healthy, happy and vibrant.
At Four Seasons Resort Hualalai in Kailua-Kona, you can journey through the seven charka colors, paired with seven indigenous Hawaiian sea salts and essences. The Paakai O Ka Kai Apothecary treatment involves exfoliation in each of the chakras with aromatic-colored salt, followed by a lotion application to balance energy. This treatment will be sure to take you on a true sensory journey.
Go Soul-Seeking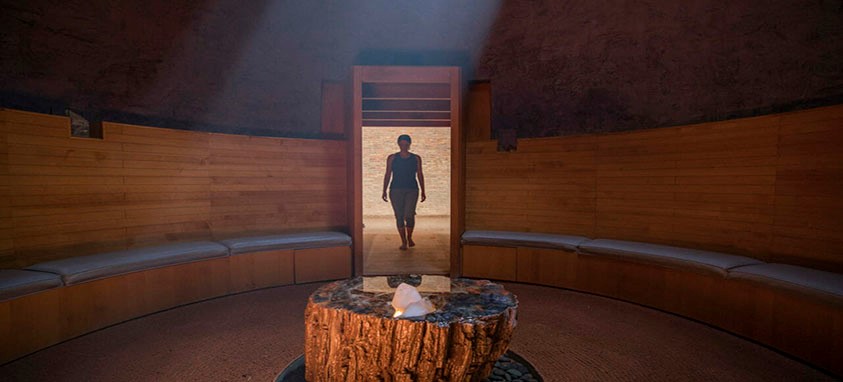 Situated in the red rocks of Sedona, Arizona, Mii Amo at Enchantment Resort offers an experience beyond compare. Find a true connection to nature, deep relaxation, adventure and the feeling of wonder with its many spa treatments—some of which can be experienced in its outdoor wikiups (indigenous lodges). Develop a heighted awareness or new perspective, or reconnect with your inner self with the Soul Seeker treatment. This Native-American inspired treatment is guided by a master therapist who may provide guided imagery, energy soul journeying, emotional release and breath work.
Healing Traditions of Thailand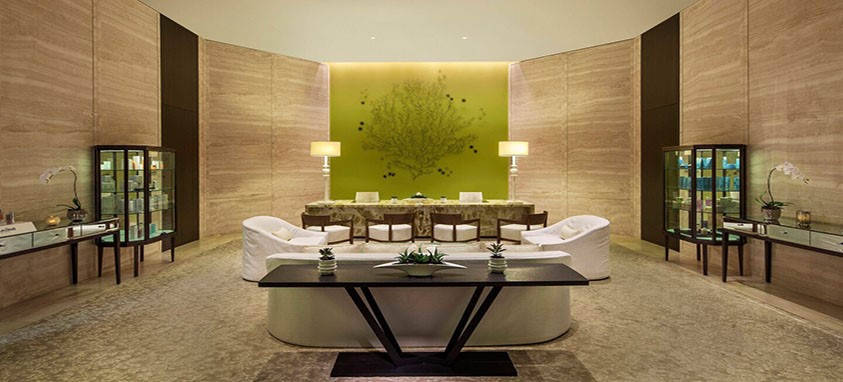 Combining massage, herbalism and meditation, you will find the healing traditions of Thailand at Remede Spa in Florida. From generations of trail-and-error, spiritual beliefs and practices, and cultural influences from abroad, this combination will help you achieve mind-body accord. Herbalism relates to the physical body, massage relates to the energy systems, and meditation or spiritual healing works on the mind and heart.
The Muscle Ease Ritual at Remede Spa at The St. Regis Bal Harbour Resort in Bal Harbour, Florida, was inspired by the healing traditions of Thailand. The ritual is designed to increase energy flow, heighten your sense of emotional well-being and ease muscle tension. For centuries, the combination of Thai Herbal Massage and the Traditional Thai Massage have been used for treating soreness and enhancing relaxation and rejuvenation. To encourage a free flow of energy and a more balanced meditative state, you'll use pressure points and be guided through a series of yoga-like postures.
Flow Like a Wave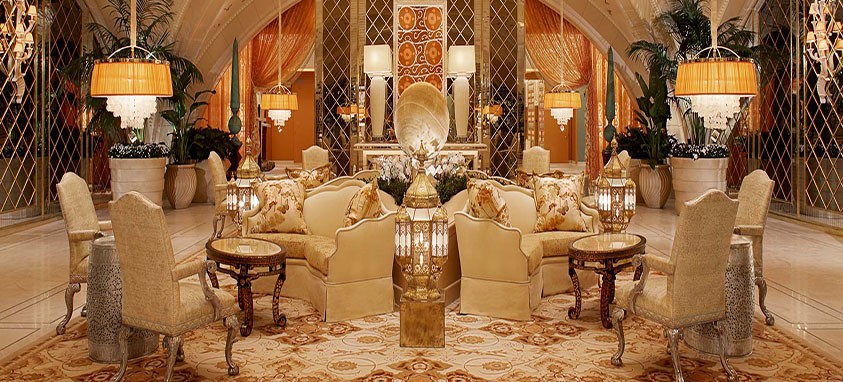 For those looking for a long, seamless massage that glides from one part of the body to another, look no further than the Nalu Body Massage at Encore in Wynn Las Vegas. Traditional Hawaiian Lomi Lomi techniques are blended together to make this massage "flow like a wave." The word lomi translates to "knead" or "rub in a gentle manner," which is exactly what the Nalu Body Massage does. Lengthy, flowing forearm routines run throughout the body and are mixed with calming, gentle compressions to unwind with the sensations of the Hawaiian Islands.