Gifting experiences, sustainable products and giving back
The era of your standard, boring and disposable corporate gifting at events is over. Experiential gifting is memorable, sustainable and reflects the personality of the organization as well as the meeting planner. When corporate gifting is meaningful and interactive, recipients feel important and associate the organization and the producers of the event with high standards and thoughtful business operations. We asked gifting partners for tips to elevate the gifting experience.
"You can't give out another water bottle. Give out the weirdest thing you can give."

— Johnny Earle, a.k.a. Johnny Cupcakes, founder and CEO, Johnny Cupcakes
Johnny Cupcakes
Speaker, DJ, designer and popup shop entrepreneur Johnny Cupcakes has created a brand that is the epitome of experiential gifting. With his creative designs to incorporate a food experience into every product, his company can create t-shirts with the actual smell of cupcakes. Employing a strong vision for the future and care for the sustainability and meaningfulness of the product, Johnny Cupcakes created a brand spreading his experiential corporate gifts all over the world.
"It shows relevancy," says Johnny Earle, a.k.a. Johnny Cupcakes, founder and CEO of his namesake brand. "You can't give out another water bottle. Give out the weirdest thing you can."
Read More: Gifting in the Age of Virtual Events.
Johnny Cupcakes employs out-of-the-box packaging like T-shirts folded in VHS movie boxes or shirts featuring ice cream rolled into pushup pop packaging. "It's not about B to B but H to H–human to human," says Earle. "It's not about checking boxes. It's a way to make people feel special. The shirts feel like more than a shirt."
The H-H mentality extends beyond the swag bag. Johnny Cupcakes is involved with several organizations to give back. The company is partnered with the American Civil Liberties Union (ACLU), the National Association for the Advancement of Colored People (NAACP) and the Asian American Advocacy Fund.
When a T-shirt people actually wear is a corporate gift aligned with charitable organizations recipients care about, it becomes a conversation starter that advertises the event by word-of-mouth wherever that recipient travels. Creating an experience, a memory and a conversation is what makes experiential corporate gifting worth investing in.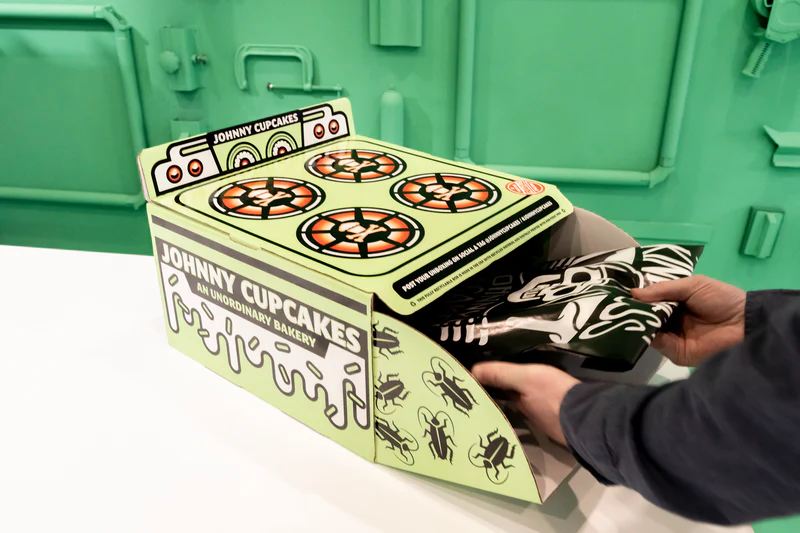 Essential Bodywear
As a meeting planner herself, Essential Bodywear founder and CEO Carrie Charlick realized most experiential corporate gifting was primarily geared towards men–not women in the industry or the wives of the men invited.
"The men get the PGA Golf Tour, they get the hand rolled cigars, they get all these amazing experiences in gifts and (the women) get nothing," says Charlick.
Charlick and her team attended Smart Woman Summit 2022 in Nashville, Tennessee and fit female attendees for bras that supported them perfectly, allowing them to walk away with a gift that made them feel confident. Charlick feels passionately about bras being a product changes lives and is involved with the nonprofit, I Support the Girls. She goes into the inner cities to not only donate bras but train counselors in bra fitting. The result is young women who may not otherwise have had access to a proper bra fitting or a quality bra being elevated by the "the girls" sitting in a comfortable place and not being a source of insecurity.
Read More: Say Goodbye to Hangovers: Smart Style
"I believe in giving back and supporting women," says Charlick. I do believe that the confidence, especially for young women, is so important. If you have confidence, you can do so much more."
Essential Bodywear also helped out women's shelters during the pandemic that were becoming overcrowded and running out of supplies. "During the pandemic, I Support the Girls reached out to us and said our women's shelters are overrun," says Charlick. "Think about this. (There's) tragedy in the world but you're at home with an abuser. And now he can't go to work, and you're stuck at home with them." Essential Bodywear began to then send bras of all sizes, send measuring equipment and a training staff so the staff could be knowledgeable to help the women in need.
Partnering with companies like Essential Bodywear ensures a meaningful experience for your attendees, but also helps them continue their charitable work and their dedication to corporate social responsibility. Women of all walks of life will feel appreciated, confident and wear the gift time and time again while remembering your event.
Citizen Watch America
Citizen Watch America has been a corporate gifting partner with Smart Meetings since 2021 and the wide variety of product, the dedication to environmental organizations and the experience attendees enjoy as they choose a watch which speaks to them creates excitement for the event and a sustainable gift which will be worn and used repeatedly—not left in a hotel room.
Adrienne Forrest, senior vice president corporate sales, gave Smart Meetings insight into why time pieces are classic, memorable, affordable and sustainable gifts and discusses what is trending now.
Forrest stresses the wide portfolio of brands Citizen Watch carries makes their corporate gifting options affordable and customizable for any event. "We have watches and clocks that go from under $25 to up to $40,000," says Forrest.
Sustainability and brand reliability are trending, and Citizen Watch commits to both. The battery-free watches are powered by Eco-Drive, a technology which manipulates light, any light, into powering the watch. Citizen claims their implementation of this technology over the past 47 years has kept enough batteries out of landfills to match the height of Mt. Everest–that's every year.
With so many new products and innovations attempting to do new, more, bigger and better, Forrest says millennials are requesting established brands that are more traditional, well-known and trusted. "Authenticity seems to be a key factor," says Forrest. "There's a demand for our product category and we have the portfolio of brands."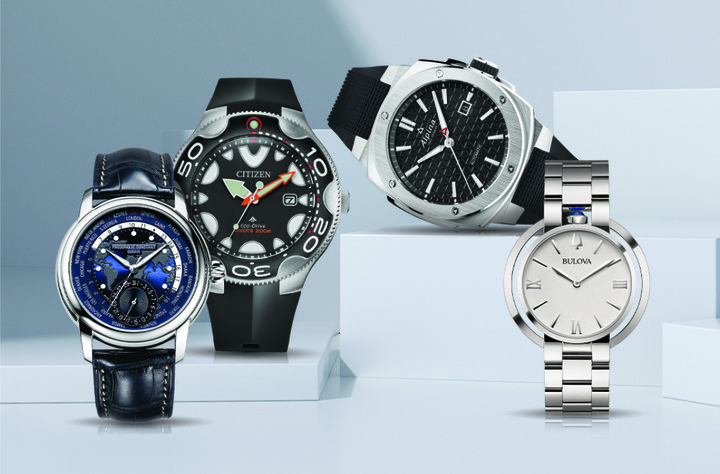 Joycoast
Sustainability continues to be a trend in experiential corporate gifting and Joycoast goes one step further to give back to the environment. Not only are the gifts themselves sustainable, but for every one gift purchased, ten trees will be planted.
Joycoast is focused on personalized gifting with their gender-neutral merchandise created from eco-friendly, sustainable materials. The experience of having on-site staffing to work with gift recipients to pick the accessories they like the most creates an environment of excitement, appreciation and a memory of your event every time they wear their shades.
Halo
Personalization speaks volumes when it comes to corporate gifting. Halo Strategic Branding Director and Smart Women in Meetings Award winner Laurie Amigo delivers with customized kits and products for meeting professionals with products that are functional, sustainable and speak to personal interests.
Read More: Coffee Made of Mushrooms: Smart Style
More and more people are starting podcasts. It is a way to promote their brand or simply have their voice heard. Halo has created a podcast kit named "McStreamy" to get any amateur podcaster off the ground. Complete with light ring, an adjustable phone holder arm and a studio-quality microphone, this corporate gifting kit tells recipients that you WANT to hear their voice and they will be touched and grateful for something they are excited to utilize.
For anyone on the go, the "Chi Charge Trio" kit from Halo is a dream come true. This small and travel-friendly device is a charging oblong-shaped platform that can charge your wireless devices on one side while monitoring the temperature of your hot or cold drink on the other. Place it on your desk and you will have your coffee or tea at your preferred temperature and wireless devices charging and booth ready to be easily picked up as you work.