Even in a year that brought monumental challenges to the hospitality and events industry (to put it mildly), there was much to be thankful for. Homes to shelter in, colleagues to share the experience with, hard-earned lessons in new ways of connecting, an appreciation for what we may have taken for granted in the past. event 
Smart Meetings reached out to our illustrious editorial advisory board to ask what they are thankful for in this very unusual year.
Marin Bright, Founder and CEO, Smart Meetings
I give thanks for my resilient team and innovative industry partners who have become dear friends. I look forward to a bright return to meeting as we all approach gathering with even more meaning, purpose and intent.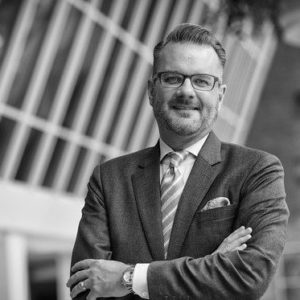 2020 has been a year filled with a myriad of emotions, challenges and opportunities. Personally, l am thankful for my health after a tough fight with COVID-19 in April, thankful for my amazing circle of family and friends, thankful for my incredible husband and for the grace l have found in self-care—both physically and mentally. Professionally, l am humbled and grateful for my many clients and the ability to recalibrate and flex with them as we navigate these unchartered waters. 20/20 means perfect vision; perhaps in 2020 I finally found my perfect vision.
Carol McGury, executive vice president, SmithBucklin
I am thankful for the health of my family and friends, for our SmithBucklin team who successfully ran back-to-back virtual events, totaling over 60 this year…well. And I am thankful for good $20 bottles of red wine.
I am extremely thankful for my family, my faith and my friends, especially during this very challenging year. In addition, I am very thankful and grateful for the tenacity, resolve and collaboration between all of our members, business partners and industry partners during the global pandemic. History tells us that when significant events like this global pandemic happen, there are the silver linings that may not be clearly visible during the event. However, change and positive impact come after the event takes place. There is no doubt that the medical and scientific communities are doing their very best around the world and will soon have a vaccine that will help mitigate COVID-19 in the future and help safely reopen travel and meetings around the world. In addition, the long overdue important discussions in the areas of equity, diversity and inclusion have come to the forefront. In this very challenging year, I am grateful for many things and proud to be in this industry.
Andrew Weir, executive vice president of destinations development, Tourism Toronto
This has certainly been a time to reflect, both personally and professionally. I am grateful, above all, for the health of the people closest to me, mindful that so many others have faced real loss and hardship. Amidst all the difficulty, I appreciate the extra time I have had with my family, including teenagers who would not otherwise spend quite so much time at home. Throughout our industry, I am grateful for the spirit of community and sharing among partners locally and with peers around the world. We experience this together and will recover together.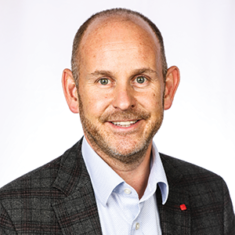 Mark Cooper, CEO, IACC
2020 has brought out the very best in people in our industry. The kindness, the determination and the values each and every one of us have ingrained in our hospitality personas, if ever in doubt in the past, are no longer in doubt. For those who have felt the pain from this pandemic professionally, I sincerely hope that 2021 will be the biggest welcome home party our industry can throw, as we rebuild bigger and better! I am thankful and excited for the potential that there is for the future for those who live to serve and to please others!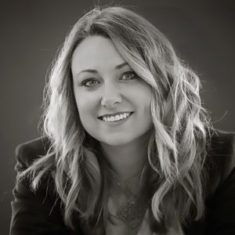 Megan Finnell, director of meetings and conferences with Medical Group Management Association (MGMA)
I am thankful for a more quiet and simple holiday season where we focus on family togetherness and making new traditions. It is a refreshing change of pace to the typical rush of the holidays. Professionally, I have never been more thankful for the talents, creativity and humor of my coworkers. The challenges have brought us together as a better, stronger team and I have found a lot of joy carving a new path into the future with my teammates.