Cisco's announcement in November that it was buying the virtual interaction company Slido may have been a foreshadowing of event tech mergers to come in 2021, including the marquee deal by online event platform darling Hopin on Jan. 7 to acquire fellow startup StreamYard. That could be good news for meeting professionals looking for new features and end-to-end solutions, according to industry experts.
In the Hopin-StreamYard example, the video technology could be better integrated in the digital platform, a win for users of both products, according to Alex Wilhelm at TechCrunch.
"This is the time where larger, more well-funded companies will buy up smaller companies that are struggling," said industry watcher Corbin Ball. "I am surprised that there hasn't been more of this in the past few months," he confided.
In February, SaaS event marketing company Banzai announced that it had acquired the webinar platform Demio in an attempt to assemble a complete, open end-to-end virtual event solution. The package includes targeted lead generation, virtual hosting and streaming functionality. The webinar platform is designed to be easy-to-use without the need for downloads. This is an example of two companies with a shared approach where 1 plus 1 really could equal 3.
Big Fish Getting Better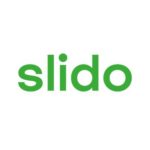 Eight-year-young, Slovakia-based Slido was emerging as the ubiquitous Q&A and polling platform at events. The company reported use at more than a million events all over the globe (7 million participants a month), including SXSW and in events for Asana and Oracle. That functionality will allow Cisco's Webex product to be more competitive with the market dominator, Zoom.
Webex was not new to the video conferencing game. It launched in 1995 and was acquired by Silicon Valley-based Cisco in 2007. Usage had grown to nearly 600 million participants by October of 2020, almost double the number from the previous March according to company statements.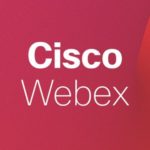 The acquisition was seen as a way to make the Webex experience more interactive. Or, as Abhay Kulkarni, vice president and general manager of Webex Meetings explained, it will "enhance Cisco's ability to offer new levels of inclusive audience engagement across both in-person and virtual experiences." He cited a recent study that estimated 98 percent of people expect future meetings to include remote participants, a trend he dubbed "global everything."
At the same time, Cisco pledged to continue to run Slido as a standalone platform that will be supported as it is integrated into the Webex product once the acquisition is official, probably some time in May, 2021.
The bottom line for meeting professionals and attendees? "The combination…will make seamless collaboration and inclusivity a reality for meetings and events…to help everyone work smarter and be more productive whenever and wherever work happens," according to Kulkarni.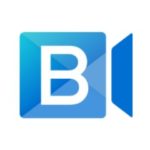 Also in the big fish swallows startup bucket, New York City-based Verizon closed the deal in May to buy California-based cloud video conferencing and event platform BlueJeans Network. IT plans to integrate it into the telecon company's high speed data offerings. "By combining BlueJeans' innovations in video with Verizon's innovations in 4G, 5G and Mobile Edge Computing, we expect to be able to open up new use cases and expand our ability to serve customers in new and exciting ways," explained BlueJeans CEO Quentin Gallivan in May.
Partners Get Closer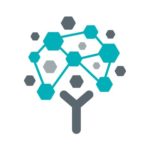 In November, St. Petersburg, Florida-based Community Brands, a cloud-based software solution popular with associations and nonprofits, announced that it was purchasing Seattle-based Pathable, a mobile app company that had gone all in on web-based virtual events. The two had partnered in years past on an event management product and the merger was billed as an end-to-end solution. Customers can now access customizable, online agendas, private meeting scheduling, interactive trade show experiences, gamification, event marketing, continuing education tracking, badge scanning, social networking and lead retrieval. The deal also comes with a dedicated Event Happiness Manager to help meeting professionals through the process.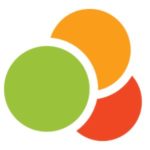 "We know the attendee experience shouldn't stop and start within the event dates," said Jordan Schwartz, CEO of Pathable, in a statement. He started the company as a social network. "With the Community Brands all-in-one event solution, we will help event planners create and execute the most rewarding event possible and help attendees make meaningful and lasting connections."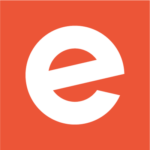 Another example of a partner making the relationship official was San Francisco-based self-service ticketing platform Eventbrite's acquisition of Los Angeles-based ToneDen in November. The two had been working together for three years as part of PaidSocialAds product that allowed customers to create and manage Facebook and Instagram ad campaigns form their Eventbrite account.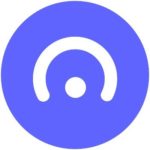 What does this mean for meeting professionals? "We believe that combining the deep attendee insights and global scale of Eventbrite with ToneDen's intuitive marketing automation technology will allow us to create an unmatched solution that helps you run more targeted, effective marketing campaigns inside an all-in-one platform for growing your live events business," according to an Eventbrite statement.
Ball described some deals as simple bargain-hunting, but said mergers such as Community Brands with Pathable are more like alliances. "The major focus this year is to build virtual and hybrid event capabilities."
More to Come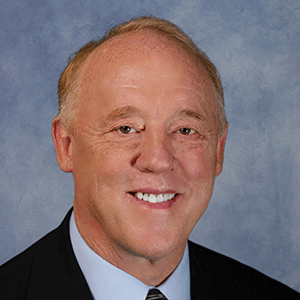 Ball explained that the explosion of innovation in 2020 has understandably occurred in the streaming/virtual meeting/hybrid meeting space with lots of funding and software development. "This will be a major driver for change in the future of meetings," he said. "Since most F2F meetings have been on hold due to Covid, there hasn't been as much action in other areas (although there has been some), but this will pick up when F2F meetings return. When this happens, I think there will be lots of development in audience engagement technology, AI, matchmaking, and analytics."
He lauded the "huge progress" made this year in the virtual and hybrid meeting space and said more is still to come. "This will forever alter the meeting planners' toolbox to bring people together."
Peter Leyden, founder of Reinvent predicted in Smart Meetings in July that, "We need integration of tools so there is a seamless and intuitive way to combine keynotes, networking and commerce. Then we need to enrich the environment with virtual reality, which is not quite ready for prime time, but it is coming."