Las Vegas felt almost pre-Covid over the long holiday weekend as pandemic restrictions eased in Nevada and the Centers for Disease Control and Prevention updated guidance on domestic travel to low risk for the fully vaccinated. AAA Travel named Vegas the top road trip destination over a Memorial Weekend the company predicted would rebound to more than 37 million traveling significant distances nationwide. That would be a 60 percent increase from the same weekend in 2020, but still 6 million fewer than in 2019.
Another 2.5 million Americans were planning air travel over the three days, according to AAA statistics, six times more than in 2020, but 750,000 fewer than the same time in 2019.
Conventioneers Return
Many in Southern Nevada saw the return to higher leisure occupancy levels as practice for when conventions re-open the trade show doors this month. World of Concrete (WOC) will be the first major group in the expanded Las Vegas Convention Center West Hall. In previous years, 60,000 attended to mingle with 1,500 exhibitors sharing the latest in rental equipment, precast and processing equipment. WOC is working with Informa AllSecure to develop safety and hygiene measures, including non-contact registration, 3-ft. distances and recommended face coverings.
In place for the arrival of these conventioneers is the new Convention Center Loop underground tunnel system, which will whisk attendees from one side of the massive facility to the other in dedicated Teslas.
Making its debut at one of those Tesla stops just in time for WOC will be the massive new 3,500-room Resorts World Las Vegas. Jason Glascock, vice president of sales with the tri-branded Hilton property (Conrad Las Vegas, Crockfords Las Vegas and Las Vegas Hilton), says the massive, immersive LED walls will be lit to welcome conventioneers to the first major new property on The Strip in a decade.
Around the corner, the newly reimagined and rebranded Virgin Hotels Las Vegas welcomed its first guests in March to 1,502 "chambers" and 130,000 sq. ft. of indoor and outdoor meeting space, including an array of quirky, unique spaces for more intimate gatherings, including The Shag Room and The Manor. Elia Beach club is primed to open this month.
Las Vegas Monorail, which is now owned and operated by Las Vegas Convention and Visitors Authority, has also restarted. The 3.9-mile elevated system along the Las Vegas Strip enables passengers to travel the length of the resort corridor in less than 15 minutes.
MPI's World Education Congress will open at the new 550,000-square-foot CAESARS FORUM conference center the following week. Name badges will be mailed in advance, InHouse Physicians will conduct temperature checks and barriers will be in place for meeting spaces.
Those groups will be followed in quick succession by returning and new programs, including Waste Expo at Las Vegas Convention Center at the end of June, International Security Conference West at Sands Expo & Convention Center in July, International Pizza Expo at Las Vegas Convention Center in August and, just announced, SEMA Automotive Trade Show in November. The SEMA Car show is usually one of the largest to visit the city each year.
Proven Safe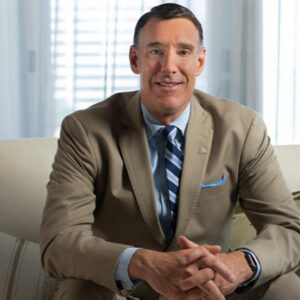 Las Vegas properties have already hosted hundreds of small groups successfully since June 2020. Most have their own branding for their safety practices, but all include increased cleaning, mask requirements and most have access to testing and vaccine tracking if requested. Now they are preparing to expand to larger groups.
"We are executing safe meetings all around the country and we are quite capable," said Michael Massari, chief sales officer with Caesars Entertainment, at an industry first look gathering in April at Las Vegas Convention Center that brought leaders from five different properties together on stage to share their preparation plans.
"Meetings will feel a little different for the rest of the year, but when we look to the back half of the year it is very strong with a lot of pent-up demand," said Chandra Allison, senior vice president of sales and marketing at The Venetian Resort Las Vegas and Las Vegas Sands.
Ready for Fun
Over at MGM Resorts' 13 Las Vegas properties, Stephanie Glanzer, chief sales officer and vice president of sales at MGM Resorts International, reminded meeting professionals that while events are big business and need to be safe, they also need to be fun. "We are in the hospitality business. People meet to connect, communicate and improve their business. That is the reason they happen. We have to remember why we do this."
MGM is, at its heart, an entertainment company. "We don't just provide rooms to sleep in and rooms to meet in. We also have world-class chef experiences, entertainment and sports," she said. That was true pre-pandemic and it is true now. "While health and safety is always going to be a priority, we want people to leave saying they had fun and enjoyed themselves. Smiling is healthy after all."
Wired to Go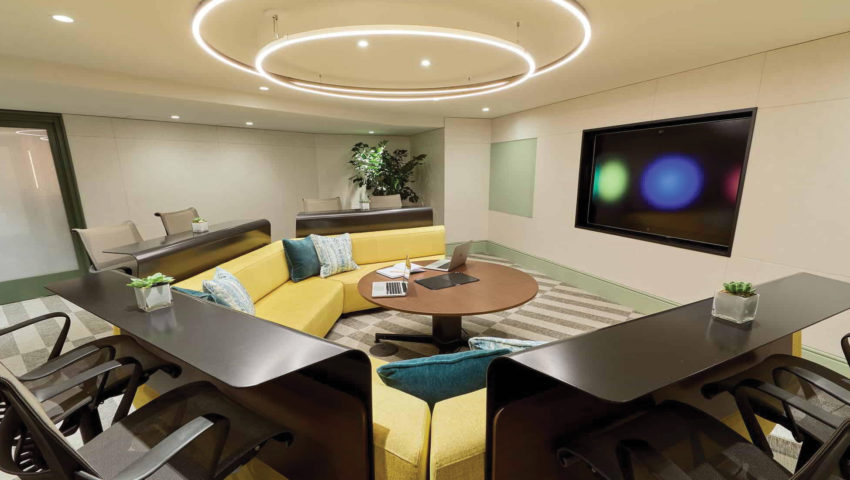 Another pre-Covid truth that will be a constant into late-stage pandemic recovery and beyond is the need for technology in meeting rooms. "Digital transformation was already a focus prior to March of 2020, Glanzer said. Things such as digital check-in and reservation were expedited during 2020, but the inventive meeting spaces such as The Ideation Studio at Park MGM powered by Cisco Webex were built in 2018.
Now, MGM is focusing on the return of IMEX, which for the first time will go down at MGM's Mandalay Bay Resort and Casino, Las Vegas. "This will be the occasion of the first large international industry event after a challenging year," Glanzer said. The goal is to streamline the experience for the in-person and digital audience. "We are preparing for a better world after we come out of this," she said.
MGM's Convene with Confidence will give planners of IMEX and other returning events the flexibility to offer high-accuracy rapid PCR tests in partnership with CLEAR Health Pass. "It is not mandatory, but it is simple and easy to add if a group wants that added protection," she said.
Over at the new property on Freemont Street downtown, Circa Resort and Casino announced it is leveraging Hewlett Packard's Aruba ESP-based network of wired, wireless and security solutions to power top bandwidth speeds in the property's 777 guest rooms with connected lighting and IP televisions, Stadium Swim outdoor sports amphitheater and Garage Mahal transportation hub (because it wouldn't do to lose connection with your Uber driver). "Delivering today's socially driven premier entertainment experiences in Las Vegas is a 24/7 endeavor," said Paul Ballard, CIO at Circa.
A Strong Comeback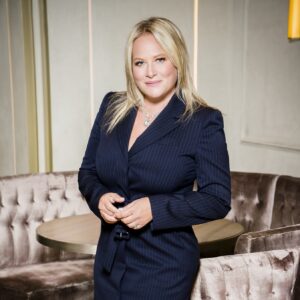 Down the strip, Tara Russell, senior vice president of sales, catering and conference services at The Cosmopolitan of Las Vegas, reported that the town and property are poised to come back stronger than ever. Las Vegas' leisure travel is strong, but FIT and .com business is leading the way according to the numbers she is seeing.
"The meetings and conventions industry in Las Vegas has overcome hurdles in the past; this segment will also rebound as we are already seeing a strong uptick for the remainder of the year," she said.
Moving forward, she is focused on building confidence through the message that in-person events and meetings hold significant value that virtual events just don't carry. "People really love The Cosmopolitan brand, which can only be fully experienced by being present at the resort. Trade shows and exhibits afford the touch and feel element that buyers yearn for."
The Cosmopolitan is preparing for a confirmed, short-term event for July that will fill more than 3,500 rooms. "Our team prides ourselves on creating a customized experience for each group by helping design every little detail to bring the event's purpose to life." For this particular group, that includes installing touchless beverage stations in the exhibit hall.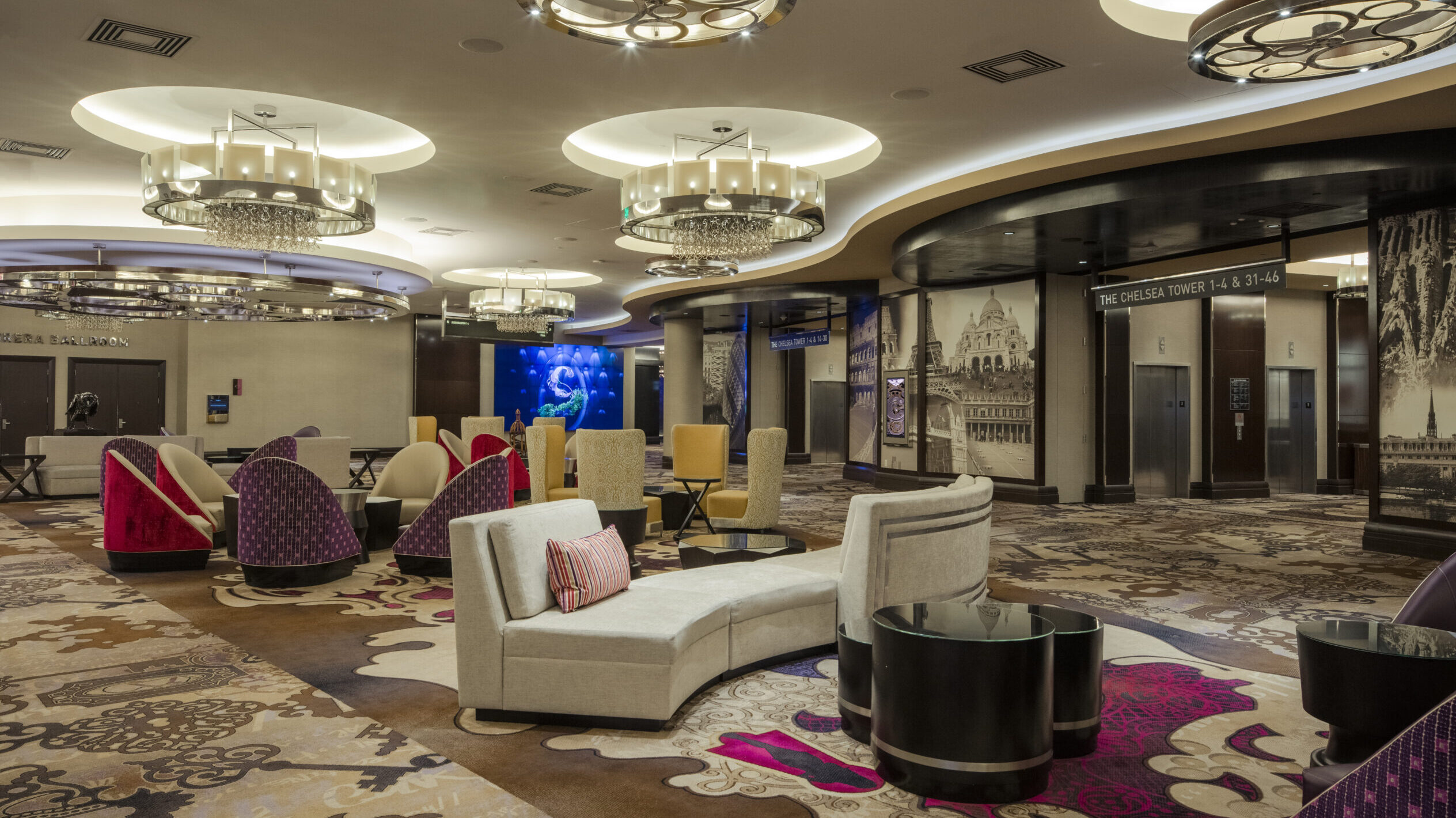 2021 marks The Cosmopolitan's 10-Year anniversary and they are celebrating with the addition of Bāng Bar, Chef David Chang's popular Momofuku to-go concept, opened inside of Block 16 Urban Food Hall.
Another development that will give meeting professionals more options is the option to buy out Marquee Nightclub & Dayclub space for an elevated setting for receptions. The location touts a dynamic, rooftop pool featuring sweeping views of the Las Vegas Strip skyline.
The Cosmopolitan is also working with partners to make on-site testing and vaccine clearance seamless using in-app capabilities.