If you think popping into a succession of boring Zoom calls makes you an expert on virtual meetings, it's time to think again. Two recent examples show that by leveraging complementary tech and meaningful interactions, you can still surprise and delight through a screen. Our wish for 2022 is that all virtual events incorporate a little more "wow." These two creative programs could be a roadmap for doing just that.
Cheers to Planners of the Year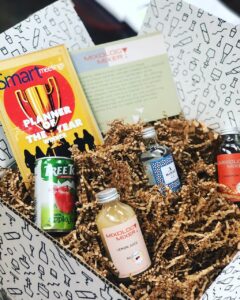 Every year, Smart Meeting profiles top event professionals as part of an annual Planner of the Year feature designed to recognize and inspire innovation and excellence. After four years, the editors decided it's time to bring these people together to be celebrated in style.
Meet the 2020 Planners of the Year
Meet the 2019 Planners of the Year
Meet the 2018 Planners of the Year
With a new variant on the rise and winners spread over two countries, the obvious solution was to do something digital. The more adventurous decision was to incorporate a signature drink led by a celebrity mixologist and facilitate serendipitous connections with help from a virtual tech partner.
Winners from all four years were invited to the exclusive reunion and asked to share their advice for their 2022 selves. Mixology Mixer, a curated box delivery company started by celebrity planner Loni Paige, sent mini-kits with ingredients for a seasonal gin drink with hints of lemon, apple and spice. The fun, branded boxes heightened the anticipation, made winners feel special and got the fun started days before it was time to log in.
Once everyone's smiling faces were on the screen, bartender Isaac Grillo walked them through an interactive mixing lesson with tips for scaling and substitution. "It needed be celebratory, fun and something they could touch and taste to make it more real," said Smart Meetings CEO Marin Bright. The virtual mixologist experience was paired with personal recognition to check all the boxes.
Each winner was celebrated with their advice, and invited to meet their peers through a Twine integration that allowed them to expand on their insights one-on-one. The personalized meeting platform specializes in guiding meaningful conversations—just the right touch for an award-winning group. "The secret ingredient is getting the right people in the Zoom room," said Smart Meetings Editorial Director JT Long.
Fundraising Like a Dream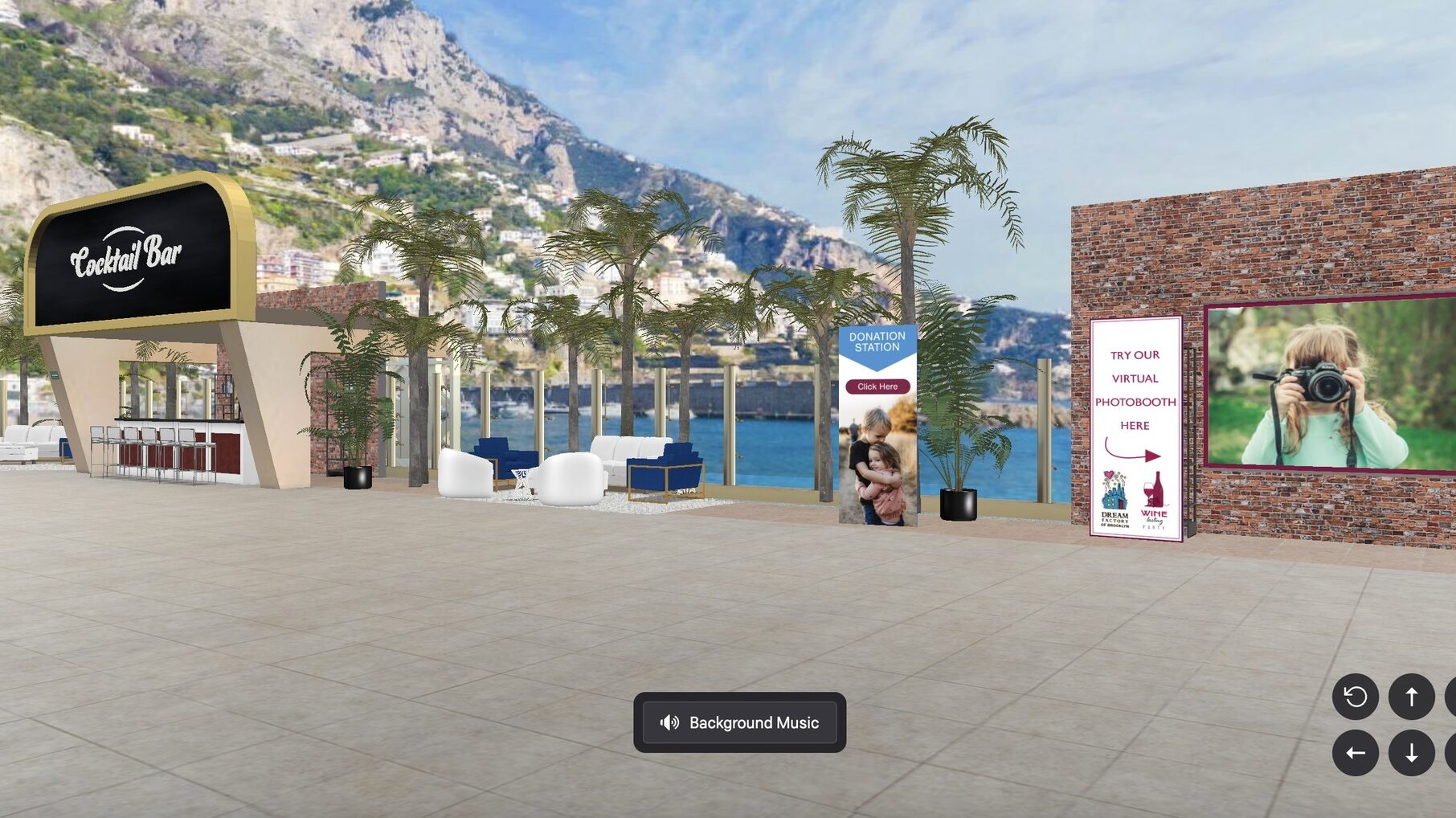 New Dream Factory of Brooklyn President Mark Catuogno is passionate about granting the wishes of critically or chronically ill children without spending unnecessary dollars on administration. The CEO of MC Event Consulting knew people weren't going to come to New York City for a 2-hour event. That is why he proposed to the board that they produce the chapter's first virtual event ever, and the group's first gathering of any kind in two years. "They loved the idea, but didn't really understand how it would go," he recalled.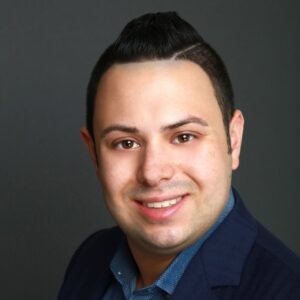 Catuogno explained that despite Zoom fatigue, he was going to make the experience festive and compelling by staging it in a virtual world with help from sponsor Allseated's exVo 3D tool.
He designed a virtual wine tasting and networking experience that led attendees from as far away as Atlanta on a journey through an interactive space to learn about the spirits, the cause and each other.
First, he secured the date with the wine vendor, who helped keep costs down by shipping boxes with miniature bottles. Then he counted backward three months to ensure he had time to market and deliver wine to attendees before the big day. Several companies bought tickets as givebacks for their employees and a total of 50 people participated, allowing Catuogno to reach his fundraising goal before the switch flipped on the live session.
Next came the big questions: What is the board commitment? What does sponsorship look like? What will the journey entail? What feelings should the environment evoke?
Allseated offers access to hundreds of thousands of 3D hotel backgrounds around the world and helped to create a series of "rooms," including a luxurious lobby, wine cellar for a 1-hour presentation and a rooftop that resembled a view of Italy's Amalfi Coast for a short presentation about the charity, all followed by a DJ experience. The background included lots of spaces where virtual mobile robot avatars with people's faces and names could gather to catch up. It was also sprinkled with impactful branding for sponsor partners, and pictures of children who had been helped by the group. A pre-recorded interview with a child who went to Disney World thanks to Dream Factory reminded everyone why they were there.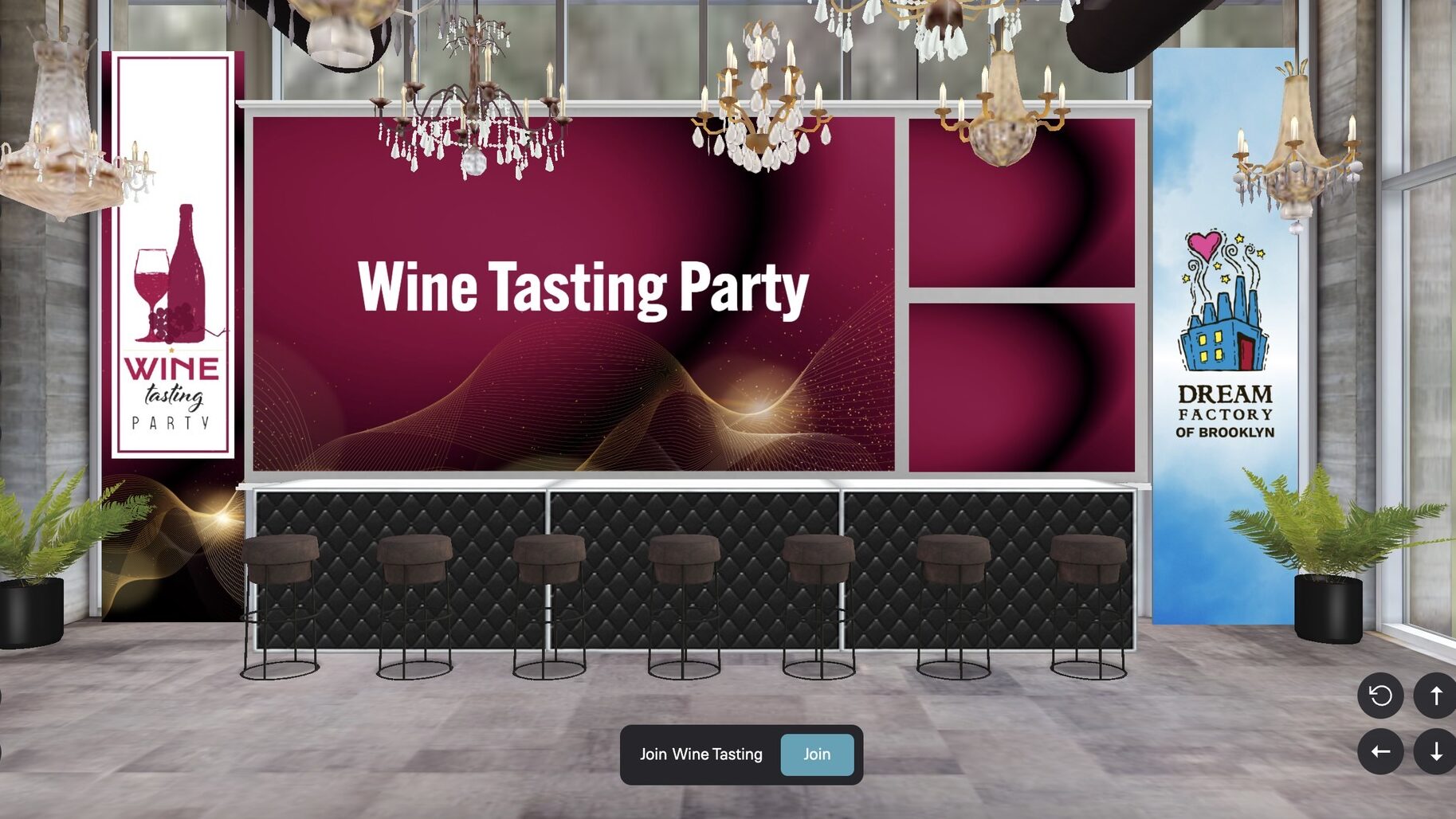 "It was not a stuffy charity event; I didn't need to sob story people," he said. "It was fun and meaningful because of the charitable purpose."
Having run-of-show down to the second was essential in the virtual realm to ensure Allseated producers dropped people into the right area if they entered late. Dress rehearsals the night before allowed participants to practice. Board members were empowered with conversation starters so they could engage attendees easily and make them feel welcome. A photo booth activation and raffles added to the interactive excitement.
"We are looking at making this a regular part of our programming to create a network of community," Catuogno reported. The virtual option allows him to connect with supporters between in-person events, and if something happens to a planned in-person event, he can easily pivot to digital. "We are at a point where we need to meet people halfway," he said.