With an eye to the past, Philadelphia is focused on the future.
The city of Philadelphia hosted what was arguably the most important convention in American history, the Constitutional Convention of 1787, when James Madison, Alexander Hamilton, George Washington, and other state delegates hashed out the rules for our republic.
While the history books don't say much about the meeting planners who booked the hotel rooms and catering (much less who organized the teambuilding and spouse activities), whoever it was must have been doing something right.
Today, planners can take advantage of Philadelphia's long legacy as a center for conventions—and its treasure trove of historic sites, many of which are available for hosting memorable gatherings.
"We always like to say that Philadelphia was the city where meetings originated," says Michael Lyons, host of Smart Meetings TV, who formerly owned a Philadelphia-based destination management company and served on the board of the Philadelphia Convention and Visitors' Bureau. "When groups come to Philadelphia and they're looking to do some unique off-site activities or evening events, you've got all these amazing historical venues to work with," Lyons adds.
Read More: Top Reasons to Meet in Philadelphia.
Consider the Betsy Ross House, where George Washington and his compatriots met with the legendary seamstress in 1776 to discuss the design for the first-ever American flag.
Groups of up to 200 can hold private events in the cobblestone courtyard outside the home, and you can even invite the flagmaker herself to attend, as Betsy Ross is among the historic characters available as part of the "Once Upon a Nation" History Makers. Just don't ask her to talk about anything that's happened since, oh, the late 18th century.
"We always like to say that Philadelphia was the city where meetings originated."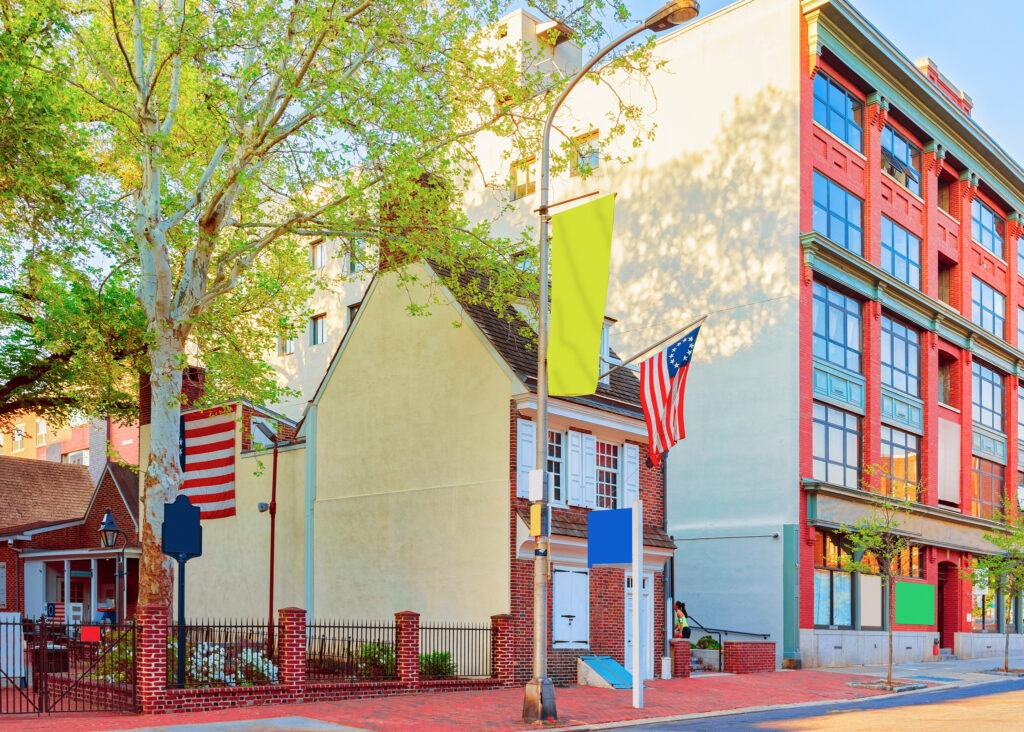 "Groups will hire the History Makers to be on site to bring that Philly touch to their events," says Kristina Pasquarello, Event and Group Sales Manager for Historic Philadelphia, Inc., a nonprofit that operates the Betsy Ross House and History Makers program.
"They can interact and take pictures, and sometimes people hire them to make a short speech, but they won't really touch on modern day topics. They'll stick to the time period they're from," she adds.
An Eye on the Future
For all its remarkable history, Philadelphia is a growing modern-day metropolis with a promising outlook. In 2021, the Wall Street Journal hailed Philly as a "booming cultural and culinary destination," and Time and Conde Nast  both singled out the "City of Brotherly Love and Sisterly Affection" as one of the best destinations in the world.
"Not only is Philadelphia an incredible city for arts, culture, and history, it is the ideal place for meetings and conventions, with a convention center located in the heart of a very walkable Center City," says Maria Grasso, senior vice president of the convention division at Philadelphia Convention and Visitors Bureau "The Pennsylvania Convention Center is a LEED-certified building that boasts one of the largest ballrooms on the East Coast."
Situated halfway between New York City and Washington D.C., Philly is highly accessible by plane, train and automobile, and the city's downtown core is relatively compact.
"Once here, it is easy for event attendees to navigate the city," says Rasso. "Philadelphia is one of the most walkable cities in the country, allowing access to museums, attractions, restaurants and historic sites, many of which are located just a short walk from the Pennsylvania Convention Center."
Read More: Upstate New York in Autumn.
Among Philly's devotees are the planners of the Natural Products Expo East, a business-to-business trade show that attracted 15,286 registered members to their 2021 event, which featured an exhibit trade show, conference, special events and concerts, and a 5k Philly Fun Run through the city.
"We spent several years determining the best host city for our event and chose Philadelphia and the Pennsylvania Convention Center for a number of reasons, including growth potential for our market, walkable hotels, strong community, connection between facilities and hotels, the CVB, general accessibility, and regional travel benefits," says Lacey Gautier, group show director for Informa Markets, the company behind Natural Products Expo East.
"The city and event partners are taking tremendous strides with their sustainability initiatives, and are well equipped to handle a group of any size, even through challenges that have stemmed from Covid," she adds.
Speaking of Covid, Philadelphians are all about the jabs: at the start of December, at least 94 percent of all Philadelphia adults had received at least one dose of a Covid-19 vaccine and 75 percent of Philadelphians are fully vaccinated, according to Grasso.
The 1-million-square-foot Pennsylvania Convention Center, meanwhile, recently earned its Global Biorisk Advisory Council (GBAC) STAR reaccreditation based on its cleaning, disinfection and infectious disease prevention protocols.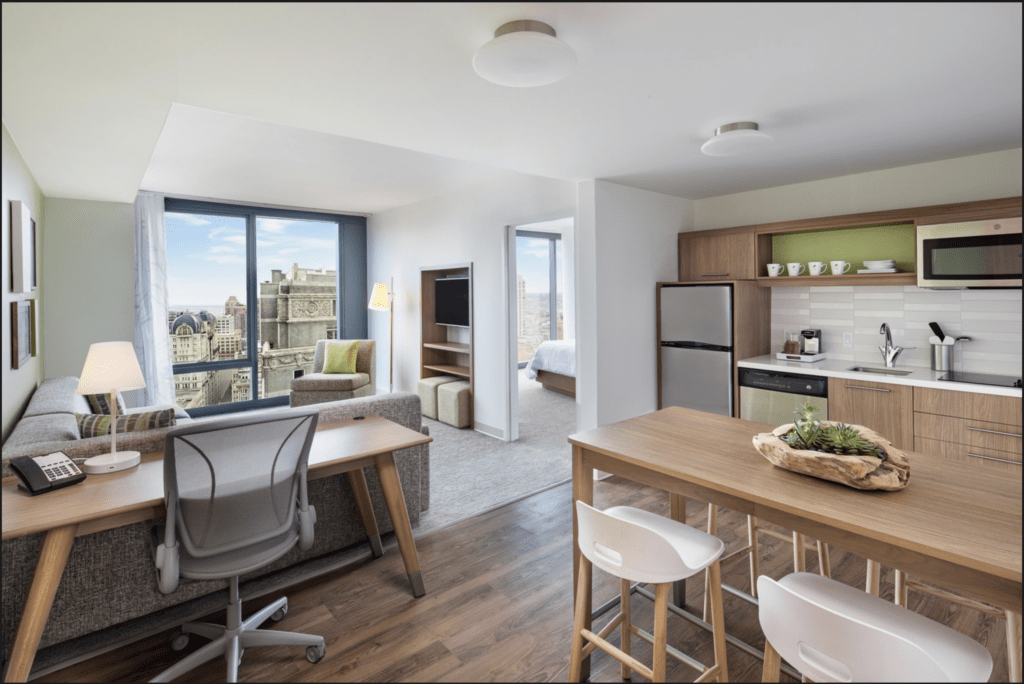 Philadelphia has built a range of new hotels in recent years, including a stunning Four Seasons Hotel that opened in 2019 on the top floors of the new 58-story Comcast Center. The hotel's meeting spaces can accommodate up to 275 guests, and brave visitors can soak in the infinity edge pool on the 57th floor.
2021 saw the addition of the downtown Element Philadelphia, an eco-friendly, pet-friendly Westin property, and the adjacent W Philadelphia; the two properties together have 45,000 sq. ft. of meeting space.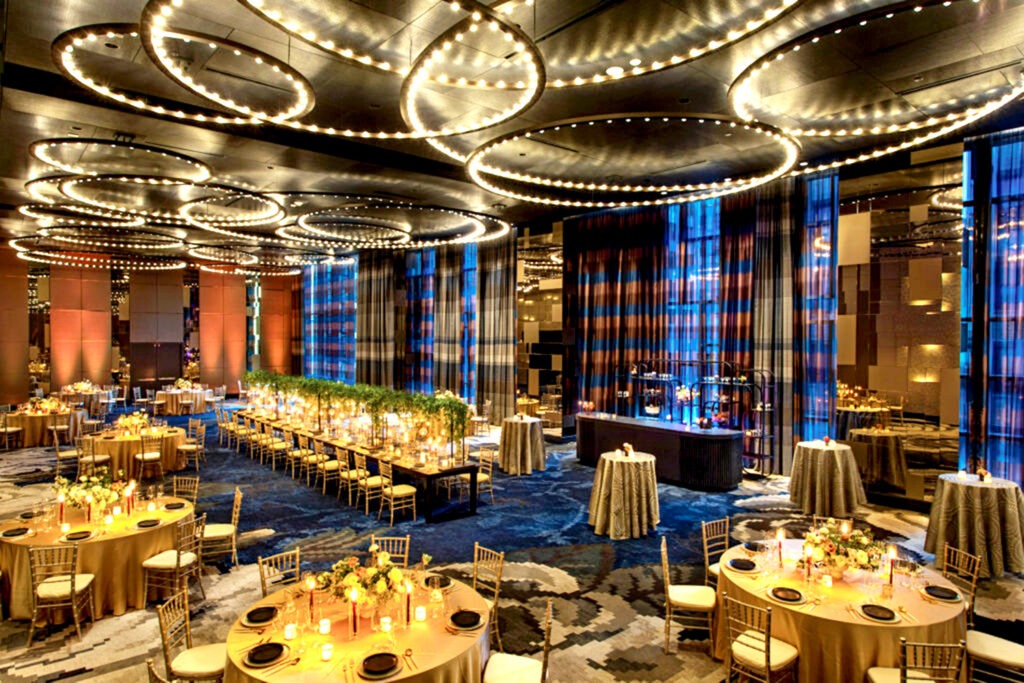 Meanwhile, renovations are nearly complete at the Philadelphia Marriott Downtown; and the new Live! Hotel and Casino, in South Philadelphia's Stadium District, has event space for up to 1,000 attendees.
"Philly has done a really good job of positioning themselves for the future, built on a foundation that was already in place," says Lyons. "They have poured a lot of time, effort, money and resources into making sure that Philadelphia is not only competitive, but is leading a lot of the cities out there."
Sweet Sweet Pennsylvania
Most people are thrilled to visit Hershey, Pennsylvania, the "sweetest place on earth," for the promise of chocolate alone. Tell them about the rest of what Hershey has to offer, and they'll be downright giddy.
"Hershey Resorts has something for everyone," says Mike Reynoldson, managing director of resorts sales and revenue management for Hershey Entertainment & Resorts. "From thrilling coaster rides and chocolatey adventures to premier dining and luxurious spa treatments, Hershey maintains the charm of America's sweetest small town while serving as a convenient, full-service meetings and conventions destination."
The Hotel Hershey, a four-star, four-diamond property overlooking the town of Hershey, offers 276 deluxe guest rooms, including 48 in the Woodside Cottages (the premium accommodations) and 25,000 sq. ft. of meeting space.
Groups of 10 to 450 can be accommodated throughout 21 function rooms, all featuring natural light. Nearby, Hershey Lodge, one of the largest convention resorts in Pennsylvania, has 665 guest rooms and more than 100,000 sq. ft. of flexible meeting space, including 35 function rooms.
Home to the Candymonium rollercoaster, Hershey Park theme park recently launched Hershey's Chocolatetown, an expansion with new dining and retail outlets. Hershey Country Club offers more than 10,000 sq. ft. of meeting space, including a pavilion with views over the golf course.
Hershey Resorts offers activities like a falconry experience and the "Chocolate Challenge," where groups work together to build free-standing structures out of Hershey's candy products.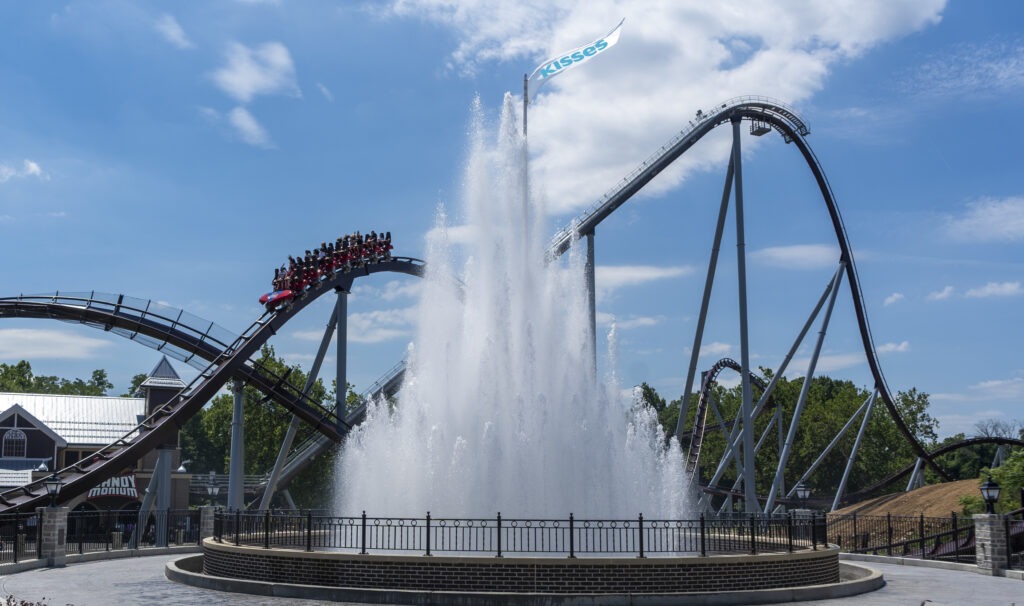 Hershey is located about two hours west of Philadelphia and is just 20 minutes from Harrisburg International Airport (MDT) and Amtrak stations. "Our location is ideal for groups traveling throughout the Northeast corridor," says Reynoldson.
"We pride ourselves in offering outstanding service and catering options, making the Hershey Resorts properties a location that groups will want to revisit year after year," he continues.
Finding the Right Fit
So, what does it take to put together a fun Philly meeting? Consider the unique character of your group, then find an option that suits their interests. Philadelphia Convention and Visitors Bureau has dedicated business development divisions for niche areas—including PHL Diversity, PHL Life Sciences and PHL Sports—that can connect meeting planners with local thought-leaders, as well as experts who can help find local resources.
Planners organizing a special event for a medical trade association, for example, might opt for the College of Physicians of Philadelphia, which is housed in a 114 year-old New Beaux-Arts style building with a marble rotunda, and serves as home to the oldest medical society in the country, founded in 1787.
Attendees can peek inside the world-famous Mutter Museum, home to medical oddities like pieces of Einstein's brain and the world's largest colon (seriously).
Read More: 8 Unconventional Museums for the Curious Mind.
Other science-oriented groups might enjoy an event or tour of the Franklin Institute, an iconic science museum; or the Academy of Natural Sciences at Drexel University, where you can hold a 400-person reception overlooked by a 42-foot T-Rex.
If a group is more about art and culture, consider Philadelphia Art Museum, Rodin Museum, or Barnes Foundation, home to works by Renoir, Cezanne, Matisse, Picasso, Van Gogh and other masters of the craft.
The streets of Philadelphia have plenty of their own art, as the city is home to more than 4,000 works of community-based public art. Visitors can take guided walking tours or explore on their own. And those who venture out to the South Street area will find myriad mosaics as part of Philadelphia's Magic Gardens, an immersive mixed-media art environment created by artist Isaiah Zagar.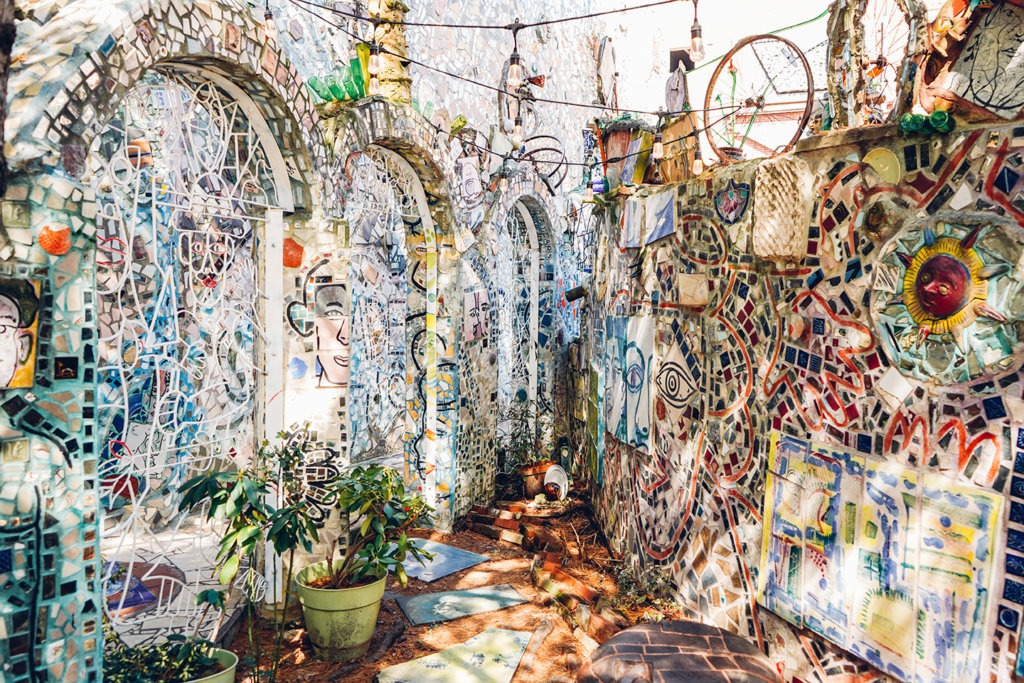 A group made up of sports fans, meanwhile, may want to attend a game (or visit the stadium) of one of the city's legendary teams. Take your pick: Flyers, Eagles, 76ers or Phillies. And film fans will want to visit the famous "Rocky steps," which Sylvester Stallone sprinted up while training on Philly's streets.
There's even a statue of Rocky to mark the moment. "I can't begin to tell you how many times we took groups over to the museum so they could run up and down the steps and videotape themselves doing their Rocky dance at the top," Lyons says.
Other popular destinations for visits include Reading Terminal Market, one of America's oldest markets, and of course historical faves like Independence Hall and the Liberty Bell. The Independence Visitor Center recently expanded the outdoor terrace of The Liberty View, an event space with an unmatched view of Independence Hall.
"Philadelphia has changed so much in the last decade alone that even if you were here before, chances are your next experience would be vastly different," Rasso says. "Incredible event venues have opened throughout the city, offering a variety of experiences and atmosphere for any meeting or event."
Getting Out of Philly
Because so much of U.S. history played out in Pennsylvania, the region beyond Philadelphia is home to historic sites that make for excellent outings.
A visit to Amish Dutch Country in Lancaster County is a way to step back to a slower, more peaceful pace, where horse buggies and windmills replace Teslas and high rises as the backdrop to your gathering (although the county also offers modern conveniences, including 8,200 guest rooms and more than a million sq. ft. of state-of-the-art meeting space). LoKal Experiences offers authentic tours and even meals with local families.
Valley Forge National Historical Park Visitor Center, site of the 1777-1778 winter encampment of the Continental Army under General George Washington, recently completed a $12 million upgrade project that includes a renovated theater.
Located about 140 miles (or two hours) from Philadelphia, Gettysburg, Pennsylvania is a magnet for history—and history buffs. As the site of one of the most famous battles in the U.S. Civil War, the area is best known for battlefield tours and reenactments, but it also has historic barns, wineries, and even escape rooms.
"We have several escape rooms that are themed to the 1860s, so you're presented with a scenario where you're in the Union Army, and you have to accomplish something to get out of the room," says Karl S. Pietrzak, CDME, CASE, president and CEO of Destination Gettysburg. "There are a great variety of experiences for groups looking for teambuilding or networking or just social time outside of their meetings."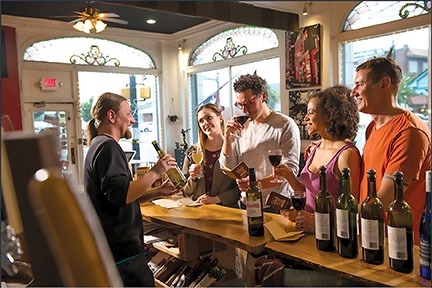 Destination Gettysburg can help facilitate a trip along the Adams County Pour Tour, a craft beverage trail with roughly 20 different wineries and distilleries, as well as the "Crop Hop," an agritourism trail with farms and farmers markets for a taste of country living.
Read More: Chef-driven Wine Tastings Delight in Napa Valley.
For executives or boards of directors who really want to get down to business, Gettysburg is home to diverse leadership institutes that draw on lessons based on the decisions made by Civil War generals.
"They talk about decisions made by the generals and the leaders in the battle, and relate that to modern-day issues and decision-making," Pietrzak says. "People who come here are surprised to learn there's far more to do than just visit the battlefield."
Resources
Destination Gettysburg
Discover Lancaster
Discover Philadelphia
Hershey Meetings
Historic Philadelphia, Inc.